UK DIY News
Mastercard survey reveals two in five Brits are ready to give up cash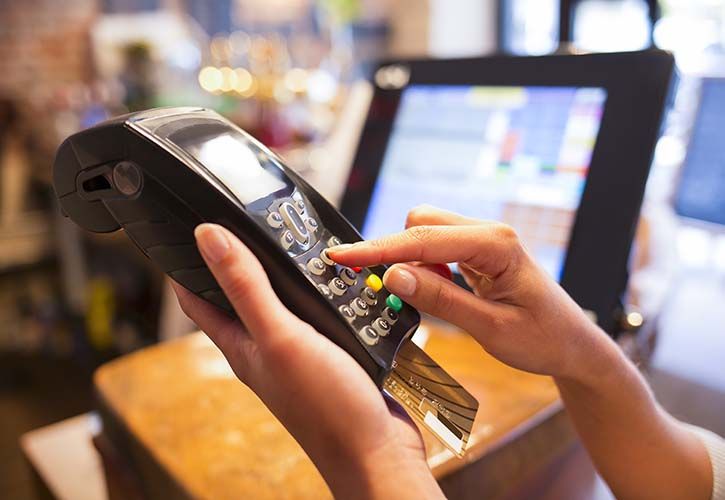 More than two in five British people are ready to completely give up using cash, new research by Mastercard reveals today. Some 44% of consumers claim they would ditch notes and coins altogether if card payments were accepted everywhere.
The latest figures show that 62% of Britons now prefer to pay with card or other forms of electronic payment than cash. And more than two-thirds of people (69%) say they use card or other electronic payment methods more often.
Those aged 25 to 34 are most keen to stop using cash, with 62% saying they would pay only with card if it was universally accepted. More than half (53%) of people aged 16 to 24, and from 35 to 44, felt the same.
People are increasingly snubbing cash as they see card payments as a safer and more secure way of accessing and spending their money. Two in five (41%) feel uncomfortable carrying cash for fear of losing it or having it stolen, whereas misplaced or stolen cards can be cancelled.
"While many people still have cash in their wallet, it's clear that we're witnessing a big shift in the way people are making every day payments," said Mark Barnett, President of Mastercard UK and Ireland. "In particular, contactless is driving this trend as it eliminates the need for cash for small transactions – our own data shows contactless spending is growing 225% year on year in the UK."
The shift in consumer behaviour comes as increasing numbers of Britons embrace the speed and convenience of card payments. The introduction of new technologies such as contactless, mobile contactless, online and in-app payments have helped drive this change, the research indicates.
Two in five Britons (40%) attribute their declining use of cash to wider acceptance of contactless payments. A quarter of consumers are already using their smartphones to make mobile contactless payments, or would like to do so in the future, the poll shows. This figure increased to 45% for 25 to 34-year-olds.
The number of contactless transactions made in the UK leapt by 225% year on year, the latest Mastercard data comparing Q2 2015 and Q2 2016 shows.
Card and contactless payments have become so popular that two in five Britons (38%) say they feel inconvenienced when a shop does not accept them. Well over a quarter (29%) are surprised and one in five (18%) are even annoyed, with younger generations most likely to be frustrated.
A further 20% even avoid or walk out of shops and restaurants when they realise that they don't accept card payments.
One in four consumers (24%) think cash will cease to exist within their lifetime – rising to two in five (41%) among those aged 25 to 34.
Among the list of turn-offs for cash among Britons is the hassle of carrying it around. More than two in five (43%) of Britons are fed up with carrying change around in their pockets and resort to leaving coins at home instead – rising to more than half (51%) among 25-34-year-olds. One-third (32%) said they believe cash is unhygienic.

Source : Mastercard Press Release
www.mastercard.co.uk

Want more news like this? Sign-up for our weekly newsletter here.
If your business is interested in pricing intelligence or you're currently trying to track retail prices manually, there really is a much easier way. Just contact us here.
Interested in advertising on Insight DIY? Learn more here.
10 October 2016

Thank you for the excellent presentation that you gave at Woodbury Park on Thursday morning. It was very interesting and thought-provoking for our Retail members. The feedback has been excellent.


Martin Elliott. Chief Executive - Home Hardware.