International DIY News
Masters accused of deception in battle of 'big box' retailers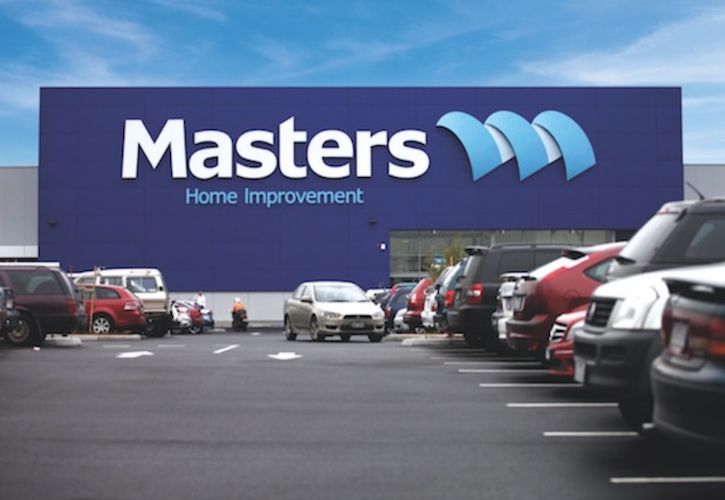 Woolworths chief Grant O'Brien went to extreme lengths during the rollout of its struggling Masters chain to scupper a property deal of rival hardware Bunnings, including receiving emails from a "family dog" and saying he would do "whatever is needed" to spoil Wesfarmers' deal, a court has heard.
Woolworths and its Masters chain have been accused of deception after dumping a deal to build a store in Bendigo in 2009 to pursue another site in the regional town they knew Wesfarmers' Bunnings was circling.
The case lays bare the lengths that Woolworths went to in its battle of the big box hardware chains with Wesfarmers' rival Bunnings chain, with the court hearing Woolworths' behaviour was in line with its Project Oxygen strategy, so-called because of its aim to starve the Bunnings chain of oxygen.
The Supreme Court of Victoria heard that Woolworths wanted the site that Bunnings was eyeing, so it could avoid the embarrassing outcome of having to supply its rival with discounted wholesale hardware products under a deal the retail giant struck with the Australian Competition and Consumer Commission to get approval for its acquisition of the Danks hardware chain in 2009.
The Supreme Court stoush, which began this week, could see Mr O'Brien – who was head of the Masters roll out at the time – give evidence about the deal. Danks hardware chain founder Graeme Danks will also take to the witness box.
Woolworths and its Masters chain are being sued by a property development company owed by Maxi Foods founder Brendan Blake for an alleged breach of contract for the development of its new Masters store in Bendigo in 2009.
Mr Blake's North East Solution (NES) is seeking damages, including for the loss of 42 years of rental income and costs.
Judge Clyde Croft heard on Monday that Mr O'Brien decided to ditch the deal with NES after he became aware that Bunnings was chasing a development deal with an existing hardware store, Hume & Iser.
After learning of Bunnings' plan Mr O'Brien told Woolworths' head of property, Richard Champion, via email that he wanted the company to be ready to move on the Hume & Iser site and others "tomorrow/ASAP/pronto/now!!".
"I will provide whatever is needed to make this happen," Mr O'Brien said to Mr Champion by email."Even if we expose ourselves to the cost of the unknowns I don't want us waiting."
Emails presented to the court by Mr Blake's lawyer Peter Bick, QC, showed Mr O'Brien agreed to engage with Hume & Iser managing director Stephen Iser through Mr Iser's "secret" email address of "harrywild" which was named after Mr Iser's family dog, Harry, who the court heard can be "a bit wild".
The court heard that Mr Danks was involved in Woolworths' discussions with Mr Iser and warned an executive at Woolworths via email that a Mitre 10 representative was speculating about Masters' plans, and he was, and he would like to "squash the rumour so he could put the b---h back in her box".
Woolworths is yet to deliver its opening. The case continues.
Source: Fairfax Media Australia.
Read the full news article here.
19 May 2015

Thank you for the excellent presentation that you gave at Woodbury Park on Thursday morning. It was very interesting and thought-provoking for our Retail members. The feedback has been excellent.


Martin Elliott. Chief Executive - Home Hardware.