International DIY News
Masters: living on borrowed time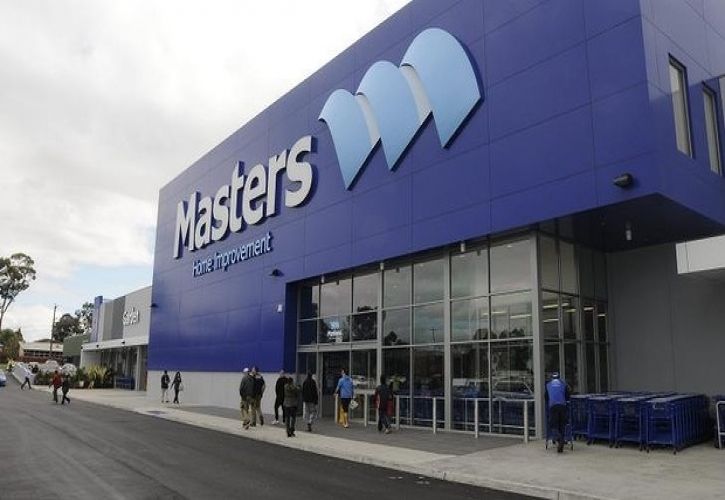 As of Monday, Lowes, the joint-venture partner in Woolworths' terminally ill home improvement experiment, can at any time pick up its ball and go home.
There is a growing consensus that it has become a question of when, not if, the US-based hardware giant will exercise its option to hand Woolies its one-third stake in Masters back and demand its $800 million.
But a retail analyst has argued Masters' determination to beat its rival Bunnings meant that it missed the chance to tap into a $50 billion market that Australians are crying out for.
THE MISSED OPPORTUNITY
Retail analyst Geoff Dart, of DGC Advisory, says Woolworths had been too focused on taking Bunnings head-on and hadn't done enough research to find out what the consumer actually wanted.
The massive missed opportunity is that Masters could have been the big-box answer to the "finishing" market — a one-stop shop where the customer could source everything from flooring and furnishing to lighting and home automation.
It's an industry dominated by category silos with retailers like Carpet Court, Beaumont Tiles or Beacon Lighting, but no one's put the pieces together, Mr Dart argues.
"The specialists have been working in their silos — lighting, tiles, kitchens, window frames — and the home improvement and hardware stores have been providing product, and that's it," he said.
For someone putting on an extension on their house, they'll need to spend hours driving around to different stores. "There's no one offering that end-to-end service where they design, sell and install these things," he said.
With the growing trend towards "do it for me" as opposed to DIY, there is a huge untapped market. He estimates the finishing market is currently worth $47 billion, with big box stores taking 24 per cent and specialist stores 46 per cent.
He projects that figure to rise to $63 billion by 2025, with big box stores growing their share to 38 per cent and specialists dropping to 44 per cent.
"There's an opportunity for someone, it's just a matter of understanding the offer," he said. "The big box stores will continue to take market share from the weaker specialists. Even if you look at kitchen cabinetry, there are about 1000 cabinet makers going out of business each year."
The big question is, can Woolies turn Masters around? Regardless of what happens, the Masters brand will not be around in three years.
"They'll have to dump the Masters brand. Consumers don't engage with it. Bunnings has personality, JB Hi-Fi has personality, Masters is dull and boring," he said.
Mr Dart said the only way Woolworths could turn it around would be to split off and lease out roughly 5400sq m of wasted floor space given over to trade and garden in each store, and use the remaining 8100sq m to take on the finishing market.
"But even then it's a long road and you're going to suffer more losses before it starts to come around," he said.
"I think it can be turned around, but there's probably three or four people in Australia that can do it — and none of them work at Woolworths."
END IS NEAR FOR MASTERS
With losses totalling about $700 million since 2011 and no clear path to profitability, analysts are tipping the Masters question will be "resolved" sooner rather than later.
Bank of America Merrill Lynch analyst David Errington said yesterday it appeared Woolworths was stepping up its investment in supermarkets "because there is likely to be a resolution soon toward the losses currently being generated in Masters".
The Australian reported yesterday that Bunnings was eyeing off 15 of Masters' 58 sites in the event of a liquidation for a likely asking price of $600 million, or $40 million a property.
With an average size per store of 13,500sq m and sales of about $19 million, Mr Dart estimates Masters would need to lift sales to $28 million per store simply to cover operating costs. Bunnings, by comparison, has an average store size of 8000sq m and sales of about $30 million.
It all comes back to Retailing 101. "When you're locked into a huge cost base it's really hard to generate enough gross margin dollars to pay for it," Mr Dart said.
And despite a revamped store layout and refurbishment, he said there was no evidence to date that overall sales per store were increasing. "It's a big ask to go from $19 million to $28 million, particularly when you've got to take it from Bunnings," Mr Dart said.
While the home improvement market is worth nearly $48 billion, Mr Dart argues the question should never have been "whether there's a gap in the market", but "whether there's a market in the gap".
Source : Frank Chung - News.com.au
www.news.com.au/finance/business/what-masters-should-have-been/story-fnkgdftz-1227578892276
26 October 2015

I find the news and articles they publish really useful and enjoy reading their views and commentary on the industry. It's the only source of quality, reliable information on our major customers and it's used regularly by myself and my team.

Simon Fleet - Sales & Marketing Director, Thomas Dudley Ltd