International DIY News
Maxeda chooses NCR Technology to engage shoppers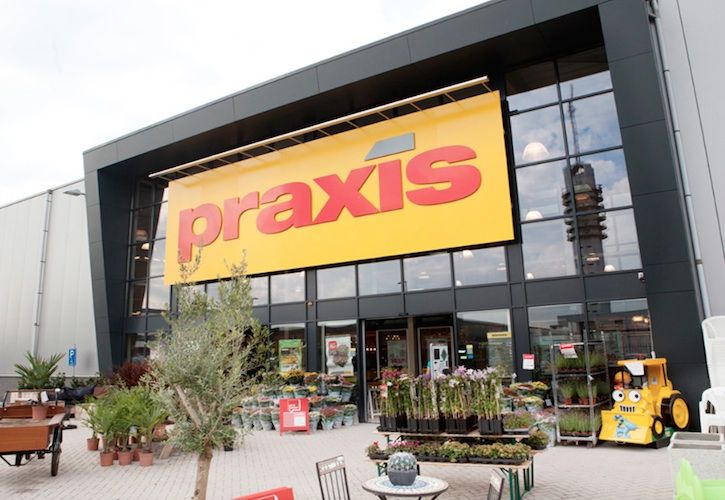 Leading Benelux retailer becomes the first in Europe to deploy NCR's sleek, fully integrated point-of-sale solution with customer facing video.
NCR Corporation, the global leader in consumer transaction technologies, announced today that Maxeda DIY Group, a leading European do-it-yourself (DIY) retailer, has chosen NCR and its channel partner, Centric, to improve customer experiences and increase sales with innovative NCR POS technology. Maxeda is deploying more than 1,300 NCR POS systems across its Brico, Plan It and Praxis chains throughout the Benelux region.
The 15-inch NCR RealPOS™ XR7 POS, with receipt printers and consumer-facing RealPOS XD15 Display screens, allows Maxeda associates to focus on the company's 'scan and smile' strategy. NCR's versatile, high-performance POS solution processes transactions quickly and securely, and simultaneously runs marketing videos and specials on the customer-facing screens to better engage customers and drive more sales.
Operating 370 stores across Belgium, Netherlands and Luxembourg, Maxeda DIY Group is a market-leading DIY retailer with more than 6,000 employees.
"Our customers demand the best possible experience when they shop with us," said Peter de Greef, CIO at Maxeda DIY Group. "To achieve this we have aligned our 'scan and smile' strategy with the most innovative technology, located in stores that are well designed for superior shopping experiences. NCR's RealPOS XR7 is easy to use for our employees and easy to maintain for our IT teams, making the solution a valuable addition to our stores."
NCR has been Maxeda's consumer transaction technologies partner of choice for many years. The XR7 POS upgrades an existing NCR POS solution that has been running reliably for more than a decade.
"Consumers are increasingly influenced by the in-store experience when they visit retailers and shop," said Wolfgang Jonasson, EMEA vice president, NCR Retail. "Maxeda has recognized that this customer experience is a key component to positively impact its bottom line. NCR's innovative software and technology delivers a unique combination of sophisticated elegance with speed and retail-grade durability, enhancing the checkout experience and improving store performance."
Centric, an NCR Interact Partner, has been working with NCR to ensure that Maxeda delivers an optimal shopping experience to the more than one million customers who shop in their retail stores weekly.
"As Maxeda continues to drive its strategy around innovation and customer engagement, it needs partners who are able to deliver on its expectations," said Ronald Niekel, Business Unit Manager at Centric Netherlands. "We are proud that Maxeda has chosen Centric and NCR to be such partners and provide next-generation retail solutions for their business."
The NCR RealPOS XR7 is powered by the 4th generation Intel® Core™ processor family and delivers exceptional performance for today's solutions as well as those to come.
About Maxeda DIY Group
Maxeda DIY Group is a leading retailer with four strong customer focused DIY formats who operates 376 stores across the Benelux with more than 6,000 employees welcoming weekly >1 million customers. For further information see also www.maxedadiygroup.com
About NCR Corporation
NCR Corporation (NYSE: NCR) is the global leader in consumer transaction technologies, turning everyday interactions with businesses into exceptional experiences. With its software, hardware, and portfolio of services, NCR enables nearly 550 million transactions daily across retail, financial, travel, hospitality, telecom and technology, and small business. NCR solutions run the everyday transactions that make your life easier.
NCR is headquartered in Duluth, Georgia with approximately 29,000 employees and does business in 180 countries. NCR is a trademark of NCR Corporation in the United States and other countries.
Source: Yahoo Finance.
Read the full news article here.
19 March 2015

Insight DIY always publishes the latest news stories before anyone else and we find it to be an invaluable source of customer and market information.

Max Crosby Browne - CEO, Home Decor