International DIY News
Mr Bricolage launches DIY share platform: "La Dépanne"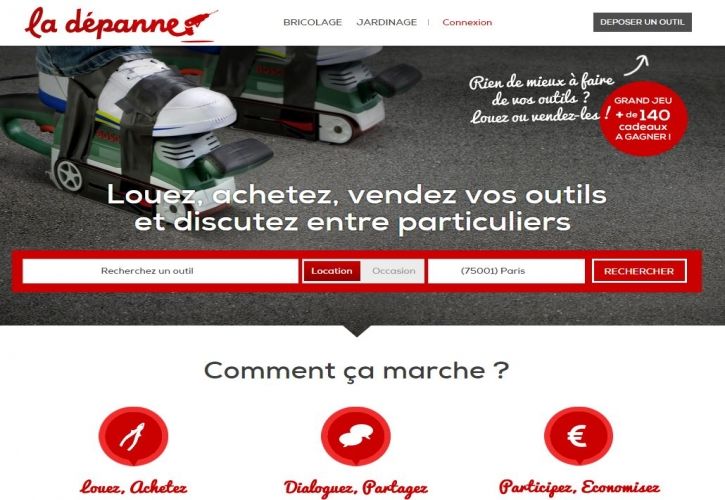 French DIY chain Mr Bricolage has launched its "La Dépanne" platform, the very first community-based DIY platform for people who want to rent materials. The company also hopes to attract a younger audience with this new platform.
A share platform
La Dépanne is designed to bring DIY consumers together so that they may rent each other's materials whenever necessary. In that sense, the platform resembles AirBnB (for renting out houses) or Bla Bla Car (for cars). The biggest difference is however that the website does not enable transactions, so the rental agreement and pricing have to be decided among consumers themselves.

"We want to follow the current trend of being able to take care of things yourself. A DIY consumer needs a hand and a way to share his or her projects", CEO Jean-François Boucher said.

Mr Bricolage's customer is - on average - 54 years old, so this new platform should help attract new and younger customers. Its online market, which it launched some 2 years ago, already has more than 40,000 products and attracts 20 million people per month, but it fails to generate a huge turnover. Currently, this online market generates a 15 million euro turnover, which is next to nothing compared to its overall turnover of 2.2 billion euro generated in the 375 offline stores.

That is why the company will also launch an ad campaign for its La Dépanne platform during the month of June, focused on radio. "We didn't want to put the name of the company first, because we want the DIY enthusiast to take control of the website", Frédéric Boucher (digital marketing and concept manager at Mr Bricolage) said.

La Dépanne will be presented to 375 members and Mr Bricolage's leaders will then go into the field to convince their members of the company's sustainability and future-proof character.
Source : RetailDetail.eu
www.retaildetail.eu/en/eur-europe/eur-diy/item/17362-mr-bricolage-launches-la-depanne-a-diy-share-platform
18 April 2015

Insight DIY always publishes the latest news stories before anyone else and we find it to be an invaluable source of customer and market information.

Max Crosby Browne - CEO, Home Decor