UK DIY News
M&S reports 3.7% rise in Q3 sales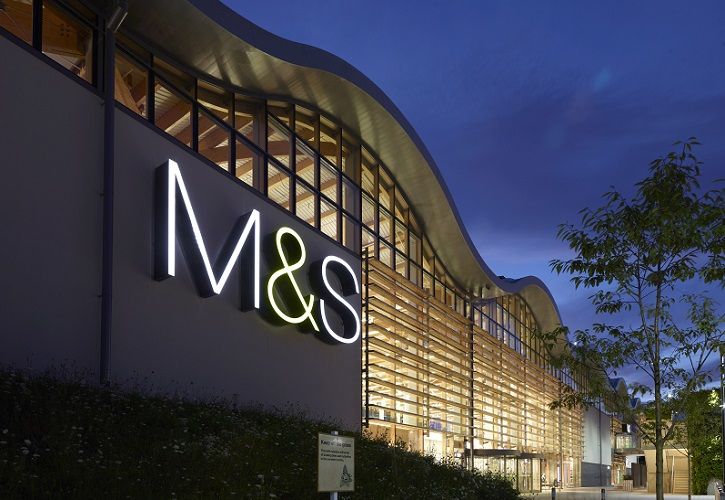 Marks and Spencer Group plc today announces that Marc Bolland has informed the Board that, after six years in the role, he wishes to retire as CEO in 2016.

Marc will be succeeded as CEO by Steve Rowe, Executive Director of General Merchandise. Marc Bolland will remain CEO and on the Board until the end of the current financial year on 2 April 2016 when he will hand over to Steve Rowe. Marc will then remain available to Steve and the Board to assist in the transition until 30 June 2016.

Steve Rowe has been with Marks and Spencer Group plc for over 25 years and been a Board Member since 2012. Before joining the Board, Steve worked in a range of senior positions across the business including Director of Retail and E-commerce and various positions in General Merchandise. In 2012 he was appointed by Marc Bolland to the Executive team as Executive Director, Food and was appointed to the Board of Marks and Spencer Group plc. In particularly difficult market conditions Steve led the Food business to produce 12 consecutive quarters of like for like growth, grow its margin and all its key performance metrics, continue its record of outstanding innovation and set out a path for further profitable growth. In July 2015, Steve Rowe was appointed Executive Director, General Merchandise with a mandate to improve the overall performance of that business, building on the improved design and sourcing capabilities.
Robert Swannell, Marks and Spencer Group plc Chairman, said "Over the last six years Marc Bolland has led Marks & Spencer through a period of necessary change. Over this time, the company has made significant investment in enhanced infrastructure and capabilities.
"It is now positioned for a digital age, with its own on-line platform and dedicated e-commerce distribution centre, improved design and sourcing capabilities in General Merchandise and an industry-leading track record of growth and innovation in the Food business. Marc has put Plan A at the heart of the business and leaves a strong sustainability legacy. The Board is very grateful to Marc for his leadership in this important period of enhancing Marks & Spencer's competitive position for its future.
"I am delighted that, after the most rigorous succession planning, Marc will be succeeded by Steve Rowe. Steve has a deep knowledge of Marks & Spencer and a proven track record of delivering results in key parts of the business. The Nomination Committee was unanimous in supporting Steve's appointment in the light of his considerable knowledge of the business and its people, his appetite to continue the process of change, particularly in General Merchandise, his perceptive and effective problem solving, his values and his observed leadership."

Marc Bolland said "It has been a huge honour to lead one of Britain's most iconic companies. I am delighted to handover to Steve Rowe as my successor. I have worked closely with Steve for six years and I am convinced that he will be a great leader for Marks & Spencer. I would like to thank all my colleagues and the Board at Marks & Spencer for being so supportive of the drive to prepare M&S for the future. I am proud to leave such a large group of talent behind in the business."
Steve Rowe said, "It is a great privilege to be appointed CEO of Marks & Spencer and to have the opportunity to lead this unique company and all its people forward."

Third Quarter Trading
Marks & Spencer has reported on third quarter trading, covering the 13 weeks to 26th December 2015.
'Excellent Christmas in Food; GM sales down, gross margin up'
Update on key priorities:

Food sales – Best ever Christmas
* An excellent quarter in a highly competitive market: sales +3.7%; +0.4% LFL
* Strong outperformance of the market; record sales, +17% in the key Christmas week
General Merchandise gross margin up significantly
* Continued improvement in sourcing and decision to hold back from heavy discounting
* Margin guidance upgraded to the top end of the guided range of +200 to +250bps
General Merchandise sales disappointing
* Sales -5.0%, LFL -5.8% due to unseasonal conditions and availability
* M&S.com sales +20.9% driven by strong customer traffic
Strong cash generation
* Operating costs guidance improved from c.+4.0% to c.+2.5%
* Ongoing share buyback programme, £111m of shares bought to date
Marc Bolland, Chief Executive, said:

"M&S had an excellent Christmas in Food, delivering record Christmas sales and strongly outperforming the market. General Merchandise sales were disappointing. We continued to prioritise gross margin and held back from the heavy discounting seen across the market in the run up to Christmas. As a result we now expect GM gross margin to be at the top end of the guided range.

"I'd like to thank all our colleagues for their hard work and great service over the Christmas period."
Trading summary
Our Food business had its best ever Christmas, significantly outperforming the market, with record sales over the festive period, up 17% in the key Christmas week. We have now delivered 25 consecutive quarters of LFL sales growth. Our differentiated products, market leading innovation and unrivalled quality made us the destination of choice for customers at this special time of year. We launched over 800 new products, including 400 unique seasonal lines.
In General Merchandise, we faced challenging trading conditions and fell short on availability. Unseasonal weather impacted sales across the clothing sector and resulted in unprecedented levels of promotional activity in the market, starting from Black Friday and intensifying through December. Against this backdrop we held back from the heavy discounting seen across the market especially in the run up to Christmas. While this had an adverse impact on sales we protected gross margin, which we now expect to come in at the top end of the guided range. However, we acknowledge there is more to do to address the disappointing GM sales, and the new team are focused on the three key priorities of availability, ranging and design.
M&S.com delivered a strong performance with continued improvement in traffic and customer experience. Our distribution centre in Castle Donington performed well dispatching record volumes while delivering a high level of customer service. We successfully launched our new loyalty members club, Sparks, with over 3.3m customers joining since the launch 11 weeks ago.
Our International business continued to face a challenging macro-economic environment, particularly across our Middle East franchise region. However, sales in our owned businesses improved with strong performance in key markets such as India.
Outlook
We now expect GM gross margin to be at the top end of the guided range of +200 to +250bps. As a result of tight control of costs as well as lower volume growth, we have improved our operating cost guidance from c.+4% to c.+2.5%. All other guidance remains unchanged.
We will report our fourth quarter trading results on 7 April 2016.
Source : M&S Press Release
http://corporate.marksandspencer.com/media/press-releases
07 January 2016

Insight provides a host of information I need on many of our company's largest customers. I use this information regularly with my team, both at a local level as well as with our other international operations. It's extremely useful when sharing market intelligence information with our corporate office.

Paul Boyce - European CEO, QEP Ltd.