UK DIY News
National living wage hits overtime at B&Q, Next and Tesco, among others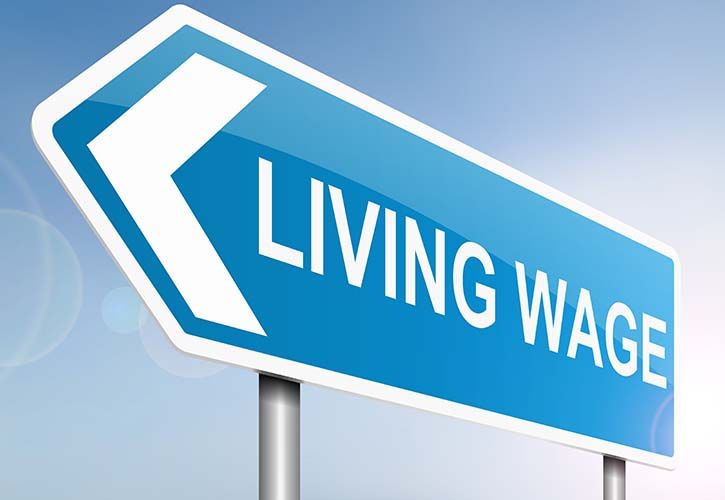 Overtime, staff and job benefits are reportedly being cut as a result of the increase in the minimum wage announced by George Osborne in the last budget.
Tesco, B&Q, Next and Whitbread are some of the multimillion pound firms who have reduced costs, though many say this is unrelated to the 50p-an-hour hike, according to the Daily Mail.
Rolling out in April, the original £6.70 national minimum wage is set to increase by 50p an hour to £7.20, after the Chancellor announced Britain deserved a "pay rise" last July.
Although neither the old rate nor the new "national living wage" is considered by experts to be enough for the average Briton to live off, its arrival has reportedly prompted cost-cutting by some large businesses.
Tesco is set to bring a higher wage to its workers than the minimum set by George Osborne, at £7.62, having already previously been paying more than the minimum wage.
But it reportedly cut overtime time pay six weeks ago by changing it from double to one-and-a-half times the usual wage for those antisocial hours.
"We do still pay time and a half for night and Sunday and bank holiday working," a spokesperson told The Independent.
"A small number of colleagues who were on contracts for double time have had this changed to time-and-a-half. But the vast majority were already on one-and-a-half times."
This initiative, which was brought in six weeks ago, is "unrelated" to the Chancellor's announcement, given Tesco was already paying more than his new legal rate, he added.
Whitbread, meanwhile, which runs Costa and Premier Inn, said the new initiative will cost them £20 million a year.
Yet the firm told The Independent it is introducing the national living wage above the rate set by the Chancellor and to workers who are also under 25, with all Costa staff regardless of age paid £7.20 since October.
The same is due to be brought in at Premier Inn, said a spokesperson, while those under 25 in Whitbread's restaurants will largely not receive the national living wage.
B&Q, meanwhile, are reportedly offsetting the living wage increase by losing double pay on Sundays and bank holidays, according to the Daily Mail.
Yet the DIY chain store said that overall their staff would take home a better pay packet each month.
"Our people are very important to us and B&Q is committed to being a good payer and remaining so in future," a spokesperson told the Daily Mail.
"The majority of our employees will be unaffected or better off."
Large firms were given concessions from the Chancellor in the budget ahead of the changes to wages, to offset how it might affect smaller ones in particular.
Corporation tax will be cut to 18 per cent by 2020, compared to the average tax payer who pays 20 per cent, and their national insurance contributions for their employees was also reduced by the Chancellor.
Source : Jess Staufenberg - The Independent
www.independent.co.uk/news/business/news/living-wage-tesco-and-bq-cut-overtime-pay-ahead-of-national-living-wage-a6931626.html
15 March 2016

I find the news and articles they publish really useful and enjoy reading their views and commentary on the industry. It's the only source of quality, reliable information on our major customers and it's used regularly by myself and my team.

Simon Fleet - Sales & Marketing Director, Thomas Dudley Ltd