UK DIY News
New B&Q CEO has 'strong track record of leading successful business transformation'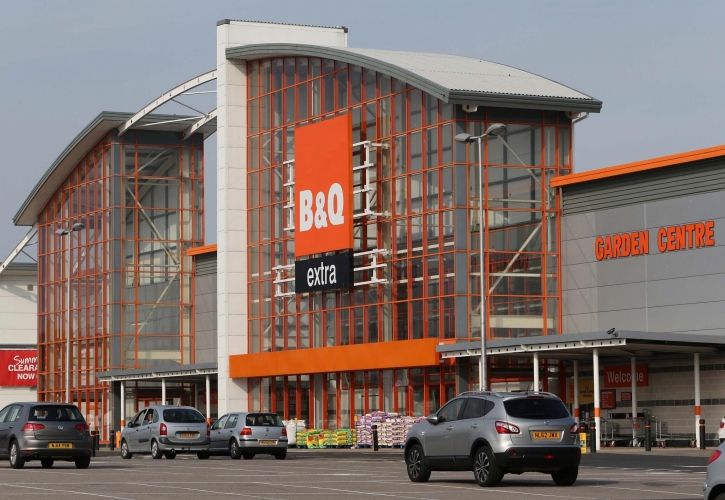 IT'S all go at B&Q owner Kingfisher, with the top table changing rapidly in not the most advantageous conditions for the DIY sector. Kingfisher yesterday named Danish retailer Michael Loeve as the new head of B&Q UK and Ireland as the parent overhauls itself in the face of falling sales.
Loeve replaces Kevin O'Byrne, who left last month, seen as having lost out in the internal race to succeed Kingfisher chief executive Sir Ian Cheshire late last year, that prize going to Veronique Laury, from the French business.
So we have a new group boss and an imported head of Kingfisher's flagship B&Q business in a matter of six months following what was a long period of stability under the amiable and highly able Cheshire.
Byrne was a respected operator in the City, which will not know much about his Danish successor. But Loeve obviously has big game experience, joining from Co-op Danmark, one of Denmark's biggest high street names, with about 1,200 stores.
The new man will be well aware Laury does not like to hang around. The Kingfisher chief executive has already announced the axing of 60 under-performing B&Q stores over the next two years, involving 3,000 redundancies. There has even been some speculation that Laury might phase out the B&Q brand name, but it seems unlikely given the strong marketing pull it still has.
A telling phrase in yesterday's announcement from Kingfisher on Loeve's appointment was that he had a strong track record in leading successful business transformations, code for managing major change and taking tough decisions.
The next 18 months at the company should be interesting, and my guess is not the most tranquil time for the back office.
Discounters' delight
FROM a retailer with challenges (see above), to one going gangbusters, Poundland. The discount store operator may have been disappointed with the investigation by the Competition and Markets Authority into its proposed acquisition of rival 99p Stores, but the surge in profits it reported yesterday suggests there is still plenty of mileage for organic growth if that takeover is derailed by the regulator.
Poundland chief executive Jim McCarthy says the eponymous brand and its Dealz brand operating in Ireland still had plenty of footspace growth to go for as both affluent and less wealthy shoppers hunt for bargains.
We are seeing the same thing with the discounter supermarkets, Aldi and Lidl, with their customers by no means confined to poorer people.
Poundland opened 60 new outlets in its latest financial year, and plans to open a further 60 this year, including ten under the Dealz brand in Ireland.
The retailer might be forgiven for shouting long live austerity! But McCarthy believes the sociological changes we are seeing means businesses such as his should do well even in an improving economy.
He is right. Even the affluent now seem to stock up on essentials in the likes of Poundland, 99p stores and Aldi as it allows them a bit more money to shop upmarket on the non-essential treats.
Poundland looks to be in a win-win situation.
If the regulator allows the 99p Stores deal to go through it will be a step-change in hits high street advance, and if the transaction is blocked there is plenty of boarded up space in British and Irish town centres to open its own stores and drive up total sales. Ker-ching.
Source : Martin Flanagan - The Scotsman
www.scotsman.com/business/retail/comment-from-denmark-with-loeve-as-b-q-face-change-1-3806685
19 June 2015

Insight DIY is the only source of market information that I need and they always have the latest news before anyone else.

Neil Anderton - Sales Director, British Ceramic Tile