UK DIY News
New Kingfisher strategy could see the end of the B&Q brand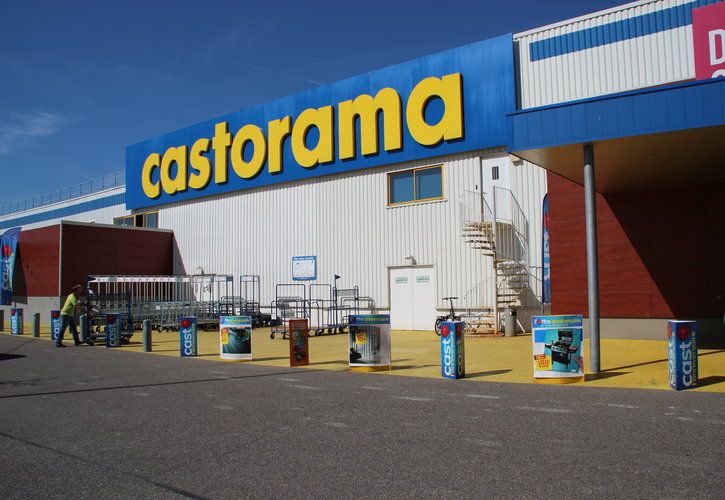 The new French chief executive of Kingfisher is to close 60 B&Q stores in Britain and has raised the prospect of the DIY brand disappearing as part of an overhaul of the company.
In her first major act since replacing Sir Ian Cheshire as boss of the company, Véronique Laury said on Wednesday that one in six B&Q shops will close as the retailer battles slow sales in the DIY market.
The closures will take place over the next two years and put 3,000 jobs at risk. Kingfisher hopes to move half of the employees to other B&Q stores and move 900 staff to its sister chain Screwfix.
The announcement is the latest blow to the DIY market and comes just months after B&Q's rival Homebase said it would close one in four stores.
Analysts warned that Ms Laury could eventually scrap the B&Q brand entirely and replace it with Castorama, the company's French retail chain. This is because the new Kingfisher boss has launched an initiative called "One Kingfisher" to merge the country's geographical operations. Kevin O'Byrne, the board member in charge of B&Q in the UK and Ireland, is leaving the company on the back of Ms Laury's plans.
In a note entitled "Waterloo Sunset for B&Q?", Tony Shiret, analyst at BESI, said: "The main point to come out of [the announcement] in our opinion is the possibility that Kingfisher moves its UK DIY operations onto the Castorama facia. While this was not explicitly said, CEO Veronique Laury would not confirm that B&Q would still be a trading format in the medium term.
"This is not a criticism – we believe that Castorama 'big box' is a very credible trading format and more focused on selling product than B&Q, which seems to us over time to be more focused on the back-end, logistics, and buying side of the operation to maximise returns whatever the sales.
"If B&Q were to be terminated as a group format this would have far reaching consequences operationally and financially. Clearly running the UK operation in the same way and with the same range as the French one would theoretically simplify the combined operation and allow consolidation of support functions."
However, Ms Laury, who ran Castorama before becoming chief executive, ruled out the prospect of the B&Q brand disappearing in the short-term.
She said: "We are not there in terms of our thinking, we don't want to go too fast."
Ms Laury announced the closures and her strategy for Kingfisher as the company posted annual results. Sales in the year to the end of January fell 1.4pc to £10.97bn, while pre-tax profits dropped 15pc compared to the previous year to £644m as Kingfisher booked an impairment charge of £350m on leases linked to the closing stores.
However, shares in the company rose 20.10, or 5.5pc, to 384.90p as investors welcomed Ms Laury's comments.
Sir Ian, Ms Laury's predecessor, had long warned that B&Q had too much space in the UK and would eventually close stores as leases moved closer to their expiry date.
Ms Laury's plan involves B&Q closing 15pc of its space, including shutting 60 stores and shrinking six. The Kingfisher boss said that the company believes it can "adequately meet local customer needs from fewer stores".
The stores were identified after Kingfisher conducted a "catchment by catchment analysis". Despite the pressure on large out-of-town stores, which has led to supermarkets closing, the B&Qs that will shut are a mixture of large and small shops. These sites were generating fewer sales per sq ft than others close by and Ms Laury claimed that consumers affected by store closures will "still be able to shop with B&Q".
The Kingfisher boss also denied that Britain was falling out of love with DIY, pointing to the fact that 58pc of Europeans conducted a DIY project last year. However, she admitted that B&Q needs to "update" its range and plans to invest millions in "revitalising" its remaining 300 stores.
Matt Woodhams, retail analyst at Added Value, said: "The issue with B&Q's brand is it doesn't communicate the clarity of purpose it once did and no longer has a clearly defined view of its role in the retail landscape. Increasing competition has come from what would have seemed unlikely rivals just a few years ago, such as John Lewis as well as more focused brands like Screwfix.
"With online offering a shopping experience that doesn't come with the hassle of trailing around a huge warehouse or having to get bulky products home, B&Q needs to look hard at what it wants to be."
Source : Graham Ruddick - The Telegraph
www.telegraph.co.uk/finance/newsbysector/retailandconsumer/11506988/BandQ-brand-could-disappear-as-new-Kingfisher-boss-closes-stores.html
01 April 2015

I find the news and articles they publish really useful and enjoy reading their views and commentary on the industry. It's the only source of quality, reliable information on our major customers and it's used regularly by myself and my team.

Simon Fleet - Sales & Marketing Director, Thomas Dudley Ltd