UK DIY News
Next reports drop in profits but accelerates plans for new stores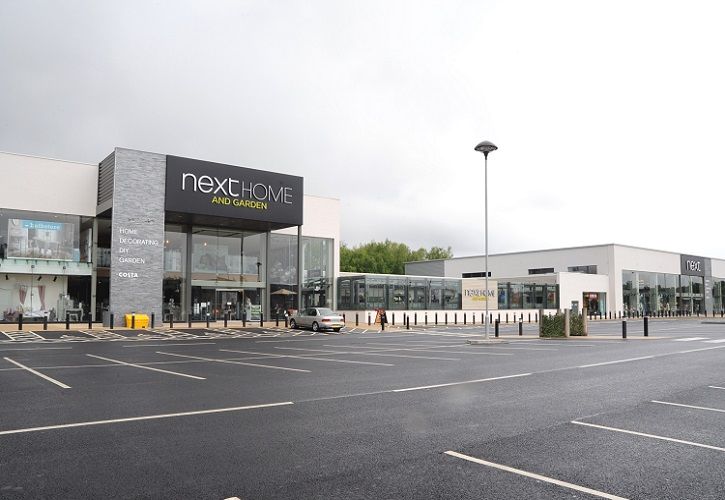 Next has reported on half year trading, covering the six months ended 31st July.
The retailer revealed a 1.5% decline in pre-tax profits to £342.1m, with flat retail sales (excluding Directory sales) of £1,083.6m.

Excepts from the results publication can be found below, and you can view the full presentation here.

"In March we predicted a challenging year and this has been reflected in our first half results. Although total NEXT Brand sales were +3.0% ahead of last year, full price sales were down -0.3% on a comparable week basis. Directory has performed significantly better than Retail mainly as a result of improved stock availability, enhanced website functionality and continued growth from LABEL and overseas.

"Profit before tax was down -1.5%. Underlying Earnings per Share (EPS) were up +0.8%, boosted by the effect of share buybacks. We are declaring an ordinary interim dividend of 53p per share, which is in line with last year.
"Total Retail sales were up +0.1%, with net new space contributing +2.8% to growth. Full price sales were down -3.2%. Last year was a 53-week year, and as a result the first half of this year started one week later than last year. On a comparable week basis total Retail sales were down -0.7% and full price sales were down -4.0%.

"We are now planning to increase net trading space by 350,000 square feet this year, taking our portfolio to 8.0m square feet. This is more than we forecast in March. We now expect to deliver stores that were planned to open early in 2017/18 towards the end of the current year. Store numbers will remain broadly the same, with the increase from new stores being offset by the closure of smaller, less profitable stores."

Next also confirmed that it will increase prices by around 5%, as indicated in August's trading update.
"The last time we had to increase prices (which was in 2010 when cotton prices soared) we estimated that price elasticity was around 1.1. If that remains the case today, a retail selling price increase of 5% would result in a fall in unit sales of -5.5% and a fall in like for like sales value of between -0.5% to -1.0%. In the scheme of things, we think that this drag on sales is manageable and less damaging than taking a significant hit to margin."

Lord Wolfson, CEO of Next, said:
"As expected, it has been a challenging year so far, with economic and cyclical factors working against us, and it looks set to remain that way until mid-October at the earliest. We remain clear about where we need to focus our energies and continue to work on the priorities we set out at the beginning of the year:

• Continue our efforts to improve our buying processes, pushing the boundaries of what we can achieve in terms of design and quality
• Upgrade the UK Directory business, developing new ways of recruiting customers, stimulating sales from existing customers, presenting our website, personalising our offer and improving our delivery service
• Continue to develop Directory's two growth businesses – LABEL and Overseas • Develop and profitably expand our UK retail store network
• Control costs through innovation
These objectives all relate to improving how our customers perceive NEXT. We believe that if we stick to our priorities then, however difficult the current year may prove to be, the Company will emerge well placed to grow when trading conditions become more benign."

Analyst View
Connor Campbell, a senior market analyst at www.spreadex.com gave us his view:

"From a Spreadex perspective trading around Next had been very mixed in the few weeks running up to its half year results, investors waiting for a sign before deciding which way to send the stock. Well, they received that signal this Thursday, pushing the stock 5% lower as the fashion firm revealed a 1.5% slide in HY group pre-tax profit to £342 million. More worryingly, and likely responsible for the stock's fall, Next forecasted that the 'challenging and volatile' spring and summer is set to continue into a difficult autumn."

Source : Next
www.next.co.uk

Want more news like this? Sign-up for our weekly newsletter here.
If your business is interested in pricing intelligence or you're currently trying to track retail prices manually, there really is a much easier way. Just contact us here.

Interested in advertising on Insight DIY? Learn more here.
15 September 2016

Thank you for the excellent presentation that you gave at Woodbury Park on Thursday morning. It was very interesting and thought-provoking for our Retail members. The feedback has been excellent.


Martin Elliott. Chief Executive - Home Hardware.