International DIY News
Norcros: Trading Update & Impact Of The Coronavirus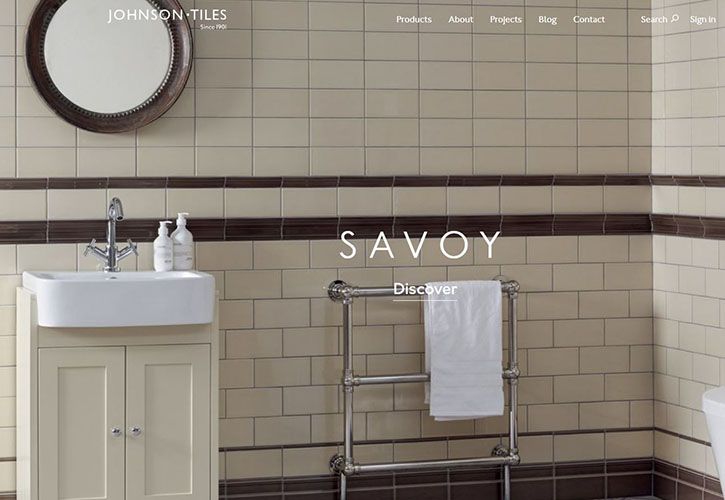 In light of the rapidly changing developments regarding COVID-19 (Coronavirus) since our last announcement on 20 February 2020, Norcros, a market leading supplier of high quality and innovative bathroom and kitchen products is today providing a further update on the potential impact on its performance for the year to 31 March 20201 and the measures it is taking to manage the associated risks.
The safety and wellbeing of our staff has been paramount in our considerations along with our key principle of doing the right thing at the right time for all our key stakeholders.
Trading update
The Group has continued to win market share in its major markets despite conditions remaining challenging and up until recently remained in line to meet market expectations for this financial year. Recent Government measures in both the UK and South Africa to contain the spread of the COVID-19 pandemic means that this is now no longer the case as demand in our seasonally important Period 12 has slowed markedly as our customers have focussed on how they mitigate the risks of COVID-19.
Impact of the COVID -19 pandemic
On 20 February 2020, we reported that the slower than anticipated return to full production at our China based suppliers would impact this year's financial performance. Whilst our China supply chain is now operating at close to normal levels the nature and the extent of the commercial impact has changed significantly moving from a supply chain issue into a global demand one.
The South African Government issued a directive on 23 March 2020 requiring a 21-day national lockdown, effective midnight 26 March 2020 to midnight 16 April 2020 in order to contain the spread of the COVID -19 pandemic. Consequently, we have mothballed all of our operations and trading has ceased. The situation however remains fluid and is being closely monitored and actively managed.
In the UK, we have been in active discussions with our customers to better understand how they are planning to trade during the coming weeks following the recently introduced Government measures.
It is now evident that the majority have temporarily closed their main outlets except for products which are deemed essential and sold through their click and collect operations. Trading is therefore minimal. Consequently, we have suspended our main manufacturing and assembly operations in the UK in a controlled way to safeguard our workforce and to ensure an efficient resumption at the appropriate time.
We now expect our underlying operating profit2 for the year to 31 March 20201 to be approximately £31m compared to the previous consensus forecast of £35m. All of this reduction is attributable to the COVID-19 situation, is considered both temporary and exceptional, and follows a period of robust trading including market share gains.
Given these circumstances and the high degree of uncertainty, we are suspending our previous guidance for the financial year 2020/21.
Short term COVID -19 response measures
Immediate action has been taken to preserve the cashflow of the business. Actions include deferring all non-essential capital expenditure and all discretionary operating expenditure.
We have very well-established relationships with our customers and suppliers, and we will continue to prudently manage our working capital given the current level of uncertainty.
We welcome the recent measures announced by the UK Government to support businesses through this challenging period and the Group will look to use this support where applicable. Our cash flows will benefit from a number of them, furthermore we will access the Government's Job Retention Scheme to help us secure jobs during the suspension or curtailment of our operations.
Financial position and liquidity
The Group is in a strong financial position and has a low level of net debt2. Year-end net debt2 is expected to be c.£40m and leverage (net debt2 to EBITDA) circa 1.1x. Our bank covenant ratio is for net debt2 to EBITDA to be less than 3.0x.
The Group has access to a £120million committed RCF financing facility, plus a £30million accordion facility, which mature in November 2022 and has drawn down £84m on the RCF facility to ensure that it has sufficient short-term liquidity.
We have modelled a number of different potential scenarios of different durations and severity including periods of nil revenues followed by periods of reduced revenues and assessed the impact on both profitability and cash flow over the next 12 months. We are confident that with the actions being taken to preserve cash and the financial resources available to it, mean that the Group is well placed to withstand an extended period of reduced trading.
Dividend
The Board will consider the appropriateness, quantum and timing of any final dividend payment for this financial year when it has a clearer view of the scale and duration of the COVID-19 impact on the business.
Comment from Nick Kelsall, Group Chief Executive
"These are unprecedented times, with our most important consideration being the health and safety of our employees, customers, and all other stakeholders. Norcros has a strong balance sheet and the Board is confident that the short term actions being taken in response to the impact of the global COVID-19 pandemic together with the Group's leading market positions, strong brands and broad distribution channels will enable it to return to growth as soon as practicable.
The current uncertainty means that we have to focus on short term measures which need to be balanced with the objective of ensuring our business emerges well-positioned to progress our longer term strategy."
1.The accounting reference ' year to 31 March 2020 ' relates to the 53-week accounting period commencing on 1 April 2019 and ending 5 April 2020
2.Pre IFRS16
Source : Norcros
For all the very latest news and intelligence on the largest UK home improvement and garden retailers, sign up for the Insight DIY newsletter.
01 April 2020

Insight DIY always publishes the latest news stories before anyone else and we find it to be an invaluable source of customer and market information.

Max Crosby Browne - CEO, Home Decor