Digital Retail News
On-line Home & Garden sales leap in May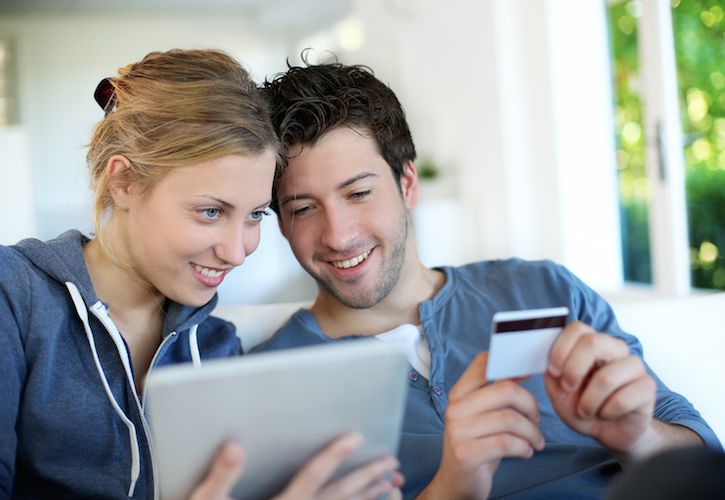 Despite the fact that overall on-line sales grew at their slowest pace for 18 months, on-line Home & Garden sales leapt 32.6% in May, their highest growth since November 2013.
UK online retail sales were up 10.2% year-on-year in May, according to the latest figures from the IMRG Capgemini e-Retail Sales Index, the lowest growth rate for the Index since October 2015 (+8.7%). The surprise announcement of the general election and rising inflation are likely to have been key influencing factors.
Read - Inflation hits five year high
Several online retail sectors saw particularly low sales growth rates, most notably clothing where growth of +7.6% was the lowest recorded for the month of May in the history of the Index. Sales growth for the gifts sector +5.5% was also at its lowest rate for May since 2009, while electricals experienced a decline in growth at -8.6%. This is the only negative year-on-year change the electrical sector has seen over the last decade; the second lowest was in May 2015 at +3.0%.
A clear trend shown in the results from April, the months preceding an election tend to witness a lower rate of growth than the equivalent months in non-election years. Rising costs may also be having an impact, with the latest ONS data showing that inflation grew to 2.9% in May. This will in part be due to retailers needing to pass on the higher costs of buying in products to shoppers.

Sales growth through tablet devices also recorded a record low in May, down -4.9% year-on-year, which is the lowest rate since IMRG and Capgemini started tracking this dataset in 2013. This is likely in large part due to consumers increasingly using smartphone devices for shopping activity where they would previously have used tablets. Sales growth through smartphones was up +46.2%.
Bhavesh Unadkat, principal consultant in retail customer engagement design, Capgemini: "As spending warms up with the start of summer, May and June are usually two of the strongest months of the year. With ongoing economic and political uncertainty however, this month's results show a clear reversal of that trend. Clothing growing at 8% on the year is the lowest growth we have seen for May. Menswear and electricals are both down on the year and showing the second lowest and lowest performance since we started recording the sectors respectively. Health & Beauty has fallen by 2% year-on-year and -13% month-on-month. Month-on-month growth was the lowest on record. Retailers need to focus on maintaining and even gaining market share as consumer spending stabilizes."
Andy Mulcahy, editor, IMRG: "Shopper confidence tends to take a hit just before an election so, while the fact we were actually having a general election may have been a surprise, a drop in online retail sales growth preceding it is not. Growth usually rises again soon afterwards – even in July 2016, the month after the Brexit vote and all the uncertainty that came with it, sales were up +18.6%. The issue this time is that we now have a hung parliament, which leaves all political options still available, including the potential for yet another general election in the near future. 2017 is certainly turning out to be a very challenging year for retailers to navigate."
Source: Insight DIY Team & IMRG Capgemini Press Release
Interested in following the growth of online home improvement and garden sales? Sign up for our weekly Insight DIY newsletter here.
21 June 2017

Insight DIY is the only source of market information that I need and they always have the latest news before anyone else.

Neil Anderton - Sales Director, British Ceramic Tile