International DIY News
Only threat to Bunnings is it's own growth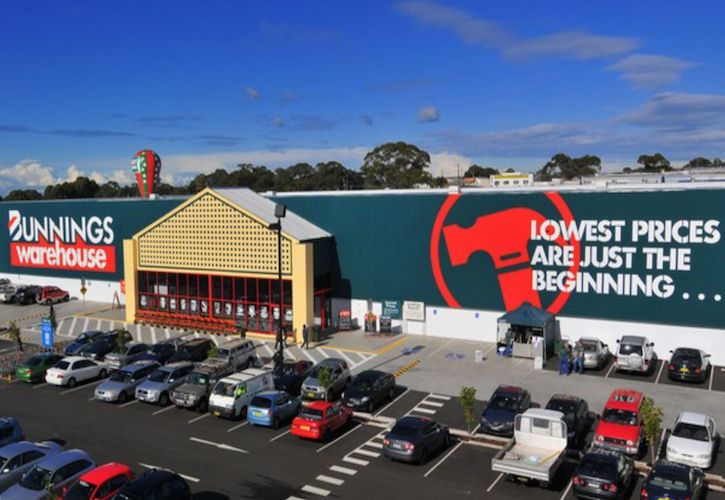 The Bunnings chain of hardware stores have been a great success story, but the chain is at risk of becoming a victim of its own success.
For many Australians, the weekend isn't complete without a trip to one of its cavernous stores. Up and down the aisles they cruise, stocking up on a tin of paint, basil seedlings, an outdoor heater or whatever else is needed for the weekend's DIY project, before stopping on their way out at a sausage sizzle supporting the local kids' soccer team.
With its shrewd marketing and pricing strategies, Bunnings is far and away the leader in Australia's A$43 billion ($48 billion) home improvement market with an 18 per cent market share.
This dominance has been achieved by employing clever tricks to convince shoppers they are getting the cheapest prices, even if that isn't always the case.
For instance, its guarantee to beat any lower advertised price by 10 per cent isn't what it seems. While the store is home to some well-known brands, it is also home to a lot of brands it stocks exclusively. No one will find those items advertised more cheaply elsewhere. But the tactic lulls the lazy consumer to assume they're getting the cheapest prices. Why would Bunnings otherwise make this promise, they tell themselves as they fill up their enormous trolleys?
Irregular pricing has also helped prop up Bunnings' market share. The idea is that if you see, say, a hammer for $8.40, you'll assume the price has been ratcheted down as low as possible, from something priced with 99c at the end.
The company also places dazzlingly cheap items at the start of each aisle - sponges for only a dollar or a power cord at a price not to be missed - to create the perception of value, which doesn't always reflect prices elsewhere in the aisle.
These marketing strategies have made it almost impossible for independent hardware stores to compete. They've been reduced to local convenience stores, where people might pop in for a packet of nails and a roll of tape, but will go to Bunnings for the bigger purchases.
Around 6000 independent hardware stores will shut in the next decade, leaving only 14,000 in the market, according to a forecast by GDC Advisory.
So tight is the chain's grip on the hearts, minds and wallets of Australians that Woolworths has been unable to make any headway with its own entry into the DIY segment, the Masters hardware chain.
This new venture has been an expensive exercise for Woolworths and its US home improvement partner Lowe's; between them they have so far invested over A$3 billion for no return. The business made a loss of A$169 million in 2014 and the company has said it won't break even in 2016 as initially hoped.
Woolworths has only a 2 per cent market share to show for its investment. It's a double dose of bad news for Woolies. Bunnings is owned by the Perth-based conglomerate Wesfarmers, owner of the Coles chain of supermarkets currently trouncing Woolworths in the grocery segment.
Bunnings is riding high off the back of soaring property prices in Sydney and Melbourne and continued population growth. As home values rise, it becomes more expensive to move and so Aussies spend more doing up the house they're living in.
And as for digital disruption, forget it, says the company, which argues that its business is part of the "real world". Chief executive John Gillam told a journalist earlier this year: "You can't sleep in a website."
Revenue rose more than 10 per cent in its last financial year to A$8.5 billion and earnings rose to just shy of a billion dollars.
With Bunnings so easily and so comfortably dominating its rivals, the main threat to the hardware chain is ironically a source much closer to home - itself.
The business is pursuing a rapid expansion strategy, despite concerns the market is already saturated with hardware retailers. It plans to open 40 new stores in the next two years - double the number Masters and Mitre 10 plan to - in order to keep squeezing out rivals.
But analysts are concerned Bunnings will only end up squeezing itself and put pressure on its impressive profit margins if it adds too much to the 327 stores it already has across Australia and New Zealand.
According to data published earlier this year, there is now one home improvement store for every 20,000 people in Australia, compared with one for every 37,000 in the US. If Bunnings keeps expanding, it will eat into its own profits.
Source: New Zealand Herald.
Read more here.
06 July 2015

I find the news and articles they publish really useful and enjoy reading their views and commentary on the industry. It's the only source of quality, reliable information on our major customers and it's used regularly by myself and my team.

Simon Fleet - Sales & Marketing Director, Thomas Dudley Ltd