International DIY News
Over 6,000 Australian independent hardware stores to close in the next decade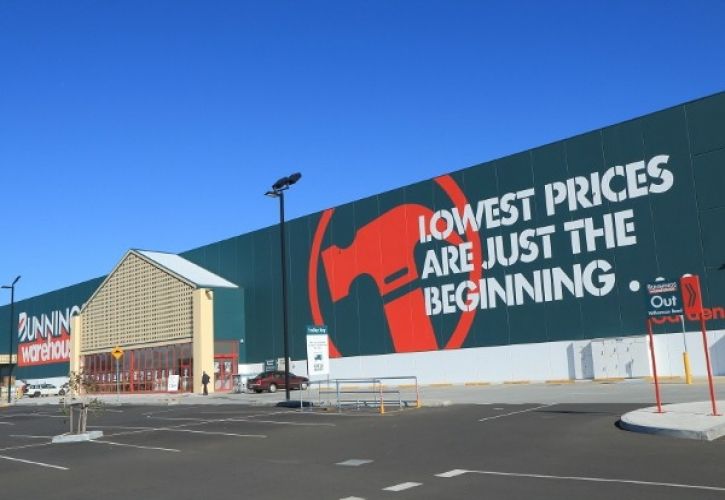 The number of hardware stores in Australia is set to fall from 20,920 to 14,050 over the next 10 years, with 6142 independent retailers set to close by 2024, according to a GDC Advisory forecast.
Intensifying competition in the hardware market between Wesfarmers-owned Bunnings and Woolworths-owned Masters led the Australian Competition and Consumer Commission in 2012 to oppose Woolworths' proposed acquisition of an independent chain of three hardware stores owned by G Gay & Co in Ballarat, Victoria.
The latest GDC Advisory report, titled Home Improvement Industry Market Report 2014, shows specialist hardware companies, including Reece Plumbing, Dulux and Kresta, accounted for 46% of the $45.3 billion Australian market in 2014.
This was followed by a 23% share by big box retailers, including Bunnings and Masters, 9% through buying groups, 3% through independents, 1% through online retailers and 18% through other sources.
But spending at independent hardware retailers is set to contract at a compound annual growth rate of 2% per year over the next decade, with total revenues dropping from $1.2 billion in 2014 to just $994 million in 2024.
By contrast, over the same period, spending at specialist retailers is set to grow from $20.8 billion to $28 billion, big box revenues will surge from $10.2 billion to $22 billion, and online will grow from $252 million to $670 million.
But it's in the number of stores that the independent hardware sector is really going to be hammered, according to GDC Advisory.
The figures show the number of independent hardware stores has fallen from 18,251 in 2012 to 15,948, with the number of independents set to collapse further to just 9756 in 2014.
A similar report, published in March by IBISWorld, titled Hardware and Building Supplies Retailing in Australia, shows 80,027 people are employed in the hardware and building supplies retailing industry, meaning thousands of jobs will potentially be lost as a result of the closures.
GDC Advisory director Geoff Dart told SmartCompany a number of factors are contributing to the closure of independent hardware stores.
"The first thing is it's a pretty tough market, and the second thing is the competition is intensifying from the corporates – Woolies with Masters and Wesfarmers with Bunnings – and Mitre 10 are still aggressive," Dart says.
"Mitre 10 is owned by Metcash, who also own IGA. With IGA, many of the stores are joint ventures where Metcash might own 26% and the independent store owner will own the rest, and they're doing something similar with Mitre 10 joint ventures."
"You also have the issue of succession planning. A lot of baby boomers are getting close to retirement and no one wants to take over the business, even if it's doing well."
The growing market penetration of big box retailers is also leading many independents to form their own buying groups.
"HBT – which is a growing buying group for independent hardware stores – has now grown to over 500 members," Dart says.
"They have low overheads, and are more suited to the needs of smaller hardware stores than Danks or Mitre 10."
The declines also follow a long period of growth for the sector, with a 2012 UBS report showing the Australian home improvement market has had a compound annual growth rate of about 4% from 1984 to 2010.
IBISWorld senior industry analyst Spencer Little told SmartCompany while there has been strong growth in the hardware and home improvement sectors over the past five years, it's mostly been driven by the big box retailers.
"Over the next five years, the industry is likely to get even more competitive," Little says.
"At the top end, Masters has signalled it really wants to go after Bunnings. It only opened its first store in 2011, and by the end of 2013-14, had grown to 49 stores. It's signalled it wants to grow to 90 stores by 2015-16."
Little says one of the big challenges for smaller retailers who want to compete is finding the capital to buy a store or franchise.
"Although the market share of smaller retailers has fallen, small players are able to offer more niche products and services are thriving," he says.
According to Dart, there are three key strategies independent hardware stores can take to survive the onslaught.
"You need to be nimble in terms of your location. That means looking at pockets – especially in the inner city, in suburbs like Balmain in Sydney or Collingwood in Melbourne – where it's difficult for a big-box retailer to buy enough land to set up," he says.
"Ownership is important. There needs to be a segment of the market you specialise in, such as – for example – door installations."
"And you need to focus on the grey market. A growing percentage of the population is 65+, and they're looking to go to Bunnings, Good Guys or Harvey Norman, not the local hardware store. They're also not as mobile as they used to be, and want someone who'll 'do it for me'."
Source : Andrew Sadauskas - SmartCompany.com.au
www.smartcompany.com.au/growth/46441-over-6000-independent-hardware-stores-to-close-as-bunnings-and-masters-nail-the-competition.html#
16 April 2015

Insight DIY is the only source of market information that I need and they always have the latest news before anyone else.

Neil Anderton - Sales Director, British Ceramic Tile