UK DIY News
Part 2: Engaging With A New Generation Of Home Improvers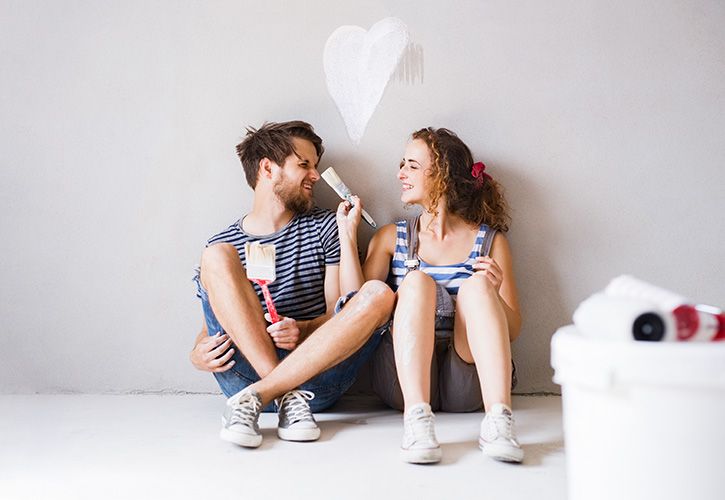 According to a new study by marketing agency Democracy, lockdown has seen the emergence of a new, younger generation of people picking up a paint brush, screwdriver or hammer for the first time to tackle DIY projects. Since Covid-19 restrictions were put in place, a startling 56 per cent of those aged 25-34 and 49 per cent of those under 24 say they have completed home improvement tasks.
Download the Democracy study here – Getting to the heart of the new home.
I had the opportunity to catch up with Graeme McGilliard, Insight & Strategy Director at Democracy on this subject and he told me, "Having worked in the homes and interiors space for many years, we were confident we knew who we were speaking to as potential customers. However, lockdown has changed everything and that's why we wanted to do this study to see the impact across the sector.
The single biggest, surprising factor is the emergence of the younger DIYer, who has gone from zero knowledge to a confident practitioner in a space of a few months thanks mainly to online tutorials. Harnessing and maintaining the enthusiasm of these young people and inspiring them to do more should now be a discussion for brands everywhere. The opportunity is huge for those who get it right."
Much of this new drive to do it themselves had to be self-taught with many turning online and to friends and family for guidance. While three quarters of over-55s didn't require any support during this crisis period, a third of those aged between 24 and 34 went straight to online video tutorials to get the knowledge needed to address their home DIY projects. Whilst YouTube was the obvious first place to search for 'how to' videos, new media channels like TikTok have emerged, offering a wide selection of help and advice to a generation that is discovering a passion for improving their homes and gardens.
The short-form video platform has grown in popularity over the last two years and while originally popular with Gen Z, the hunt for entertainment during Covid meant downloads reached two billion in April! With such vast knowledge about users' interests and online habits, TikTok's algorithm updates are creating a powerful platform that's helping businesses tap into the inner-most desires of their audiences and directing them to a host of topics.
Hashtags are an essential element of TikTok, with popularity for #interiordesign #tutorials and #decorating growing daily. But for brands who want to include the platform in their marketing mix, it's all about the branded hashtag challenge. Get it right, and TikTok could be monumental in driving brand awareness and reach.
With experience has come confidence. The Democracy report goes on to say 68% of respondents aged 25-34 have stated that they feel more confident as a result of their lockdown projects, followed closely at 65% by those aged under 24.
A younger and more confident audience presents a significant opportunity for brands to make new connections as they demonstrate their relevance to this audience by focusing on encouragement and recognition, alongside education.
Due to the previous trends, this younger generation had often been ignored by both the major brands and the leading retailers. They were not seen as significant spenders in the Home Improvement or Garden categories and although at some stage many would of-course become the home-owners of the future, they were too difficult to tie-down and target effectively.
Lockdown has changed this and unless the leading players put effort into engaging and supporting this target group now, they will rapidly become irrelevant as new brands and new businesses take their place.
Targeting the New Generation
Democracy has shared some advice and suggestions as to how to reach this eager, new audience:-
Listen up - use social media listening and swiftly develop content, or re-purpose existing assets, that taps into and supports what these target customers are talking about.
Inspire - invest in online tutorials relevant to the life stages of the under-34s designed to inspire, guide and empower them through video while their appetite is growing.
User Generated Content - After YouTube, Instagram is the most popular source for brand research for this age group and brands need to pay attention to the channel to win increasing exposure of user generated content to allow them the platform to show off their new-found skills.
Be Authentic – lockdown has exposed some businesses for the way they have treated their staff or how they've handled the challenges of lockdown. To appeal to these consumers, your business must be open, transparent and willing to deal with the ethical or environmental issues facing companies today.
Influencers - Relevance can be most effectively demonstrated through partnerships with authentic influencers. Seek long term relationships with influencers who genuinely believe in what you have to offer and are willing to cocreate.
Hayley Rubery is a great example of an influencer, who's partnering with some of the leading Home Improvement brands including Dulux. You can see her Frock me I'm famous Instagram account here.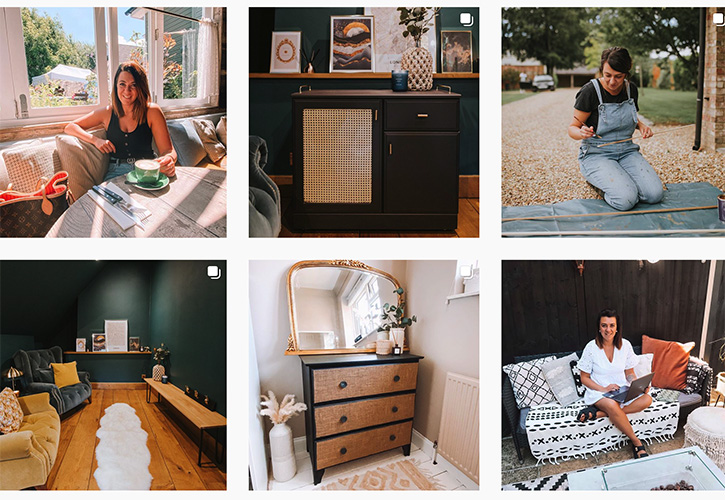 Source : Instagram: Frock Me I'm Famous
The pandemic has changed our views and our perspective on many things and it has stopped dead in their tracks, the trends that we assumed were here for the long term. For every generation our homes have become so much more than just a place to sleep. For our industry a new group of eager consumers are hungry to learn and apply the DIY skills that we had feared were completely lost. Let's not miss the opportunity to provide the tools and know-how for this new generation.
Missed part one of this article? Click here
Source : Steve Collinge
Steve Collinge is an international speaker, influencer, retail commentator and is Managing Director of Insight Retail Group Ltd and executive editor of Insight DIY.
You can follow Steve on LinkedIn here and on Twitter here.
28 July 2020

I find the news and articles they publish really useful and enjoy reading their views and commentary on the industry. It's the only source of quality, reliable information on our major customers and it's used regularly by myself and my team.

Simon Fleet - Sales & Marketing Director, Thomas Dudley Ltd