UK DIY News
Peter Stone leaves BHETA for Centurion Europe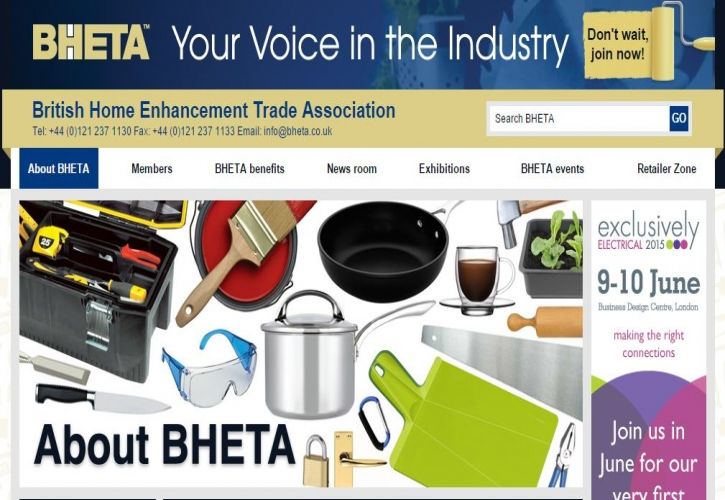 Leading DIY and garden market figure Peter Stone is to leave his role as home improvement sector director of the British Home Enhancement Trade Association (BHETA) to take up a new position as sales and marketing director of Centurion Europe.
Mr Stone will take up this new role - which Centurion has created as part of its strategy to drive its brands forward into the independent, multiple and export markets - in September. Mr Stone will also be responsible for the company's Spectrum brand of industrial through to retail health and safety signage.
For the last five and a half years Peter Stone has been part of a dynamic team at BHETA, which has driven forward an array of added-value member services such as the successful Meet The Buyer days.
In total, he has over 30 years' experience in the DIY, hardware and garden industries. He was previously sales and marketing director of chain and rope company Eliza Tinsley, and has also held sales and marketing roles at NT Door/Window Fittings, Worcester Parsons and Jenks and Cattell as well as sales management positions at Abru and Murphy Chemical.
Of his time at BHETA, Mr Stone told diyweek.net: "It's been very challenging but we've rebuilt our image and we're performing and producing services that, from the hundreds of emails I've had this morning, show that people see us as relevant and having a place in the industry that's valued now. It's been an enjoyable journey. That's helped what's been a difficult decision."
He described his move to Centurion as "a fantastic opportunity. It is already a successful UK and European company and is entering markets across the world. Having established its supply credentials, it is now looking to build its brands across the board and continue a very ambitious sales and marketing programme in general.
"Becoming a world player is a significant step requiring serious marketing support, both strategic and tactical, and for me this is an opportunity too good to resist."
He said BHETA would now start the process of looking for his successor. "The board will go away and consider numerous options," he said.
Source : BHETA Press Release


16 June 2015

Insight DIY always publishes the latest news stories before anyone else and we find it to be an invaluable source of customer and market information.

Max Crosby Browne - CEO, Home Decor