UK DIY News
QVC survey shows homeowners spend £14bn a year on gardens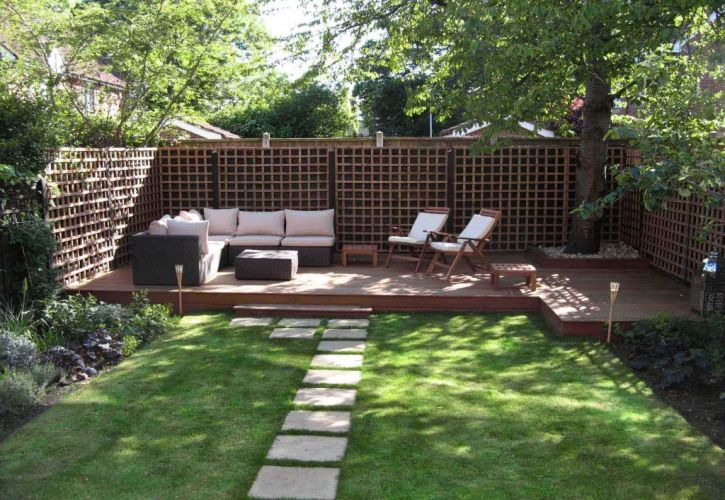 Homeowners are spending £14bn a year on their gardens, according to new research.
The study from QVC into the nation's gardening habits found one in seven (15 per cent) homeowners are jealous of their neighbours' garden - forking out £657 each a year to make sure their garden is the best on the street.
Two fifths (40 per cent) of neighbours admit to looking over the garden fence to spy on the state of their neighbours' garden, whilst one in eight (12 per cent) have taken a photo of a garden they like so they can re-create the look at home.
Nearly a tenth (nine per cent) admit to spending more doing up their garden than their house, whilst a further one in 10 (10 per cent) use a gardener.
QVC Garden Wishlist
1. Barbecue (38 per cent)
2. Summerhouse (37 per cent)
3. Water feature (37 per cent)
4. Patio (36 per cent)
5. Decking (30 per cent)
6. Solar-powered lanterns (29 per cent)
7. Hammock (27 per cent)
8. Organic vegetable patch (27 per cent)
9. Pond (27 per cent)
10. Chimenea (24 per cent)
QVC insight director Sue Leeston said:
"It's a very British phenomenon to get competitive over our gardens and we think it's wonderful. With the summer finally in full swing, we're seeing lots demand for our garden furniture ranges, particularly some of the more exotic pieces. No matter how big or small your garden, our website has lots of ideas and useful advice on ways to make the most of your gardens, including garden furniture and new flowers and plants."
Source : Matthew Appleby - Horticulture Week
www.hortweek.com
Annual spending on gardens works out at £657 per household, according to QVC. Worcester residents spend the most, an average of £1,082 a year. Cambridge and Portsmouth households also get through more than £1,000 a year. In London, where gardens tend to be smaller, the figure is £694 and in Brighton it is £690.
Asked which garden improvements they would most like to have, 38 per cent said a souped-up barbecue, while 37 per cent wanted a summer house or water feature.
Source : The Mail
www.dailymail.co.uk/news/article-3139500/It-s-garden-wars-Two-five-spy-neighbour-s-lawns-flowerbeds-try-improvements.html
26 June 2015

Insight DIY always publishes the latest news stories before anyone else and we find it to be an invaluable source of customer and market information.

Max Crosby Browne - CEO, Home Decor