UK DIY News
Rainy Day Trust: what a difference a year makes!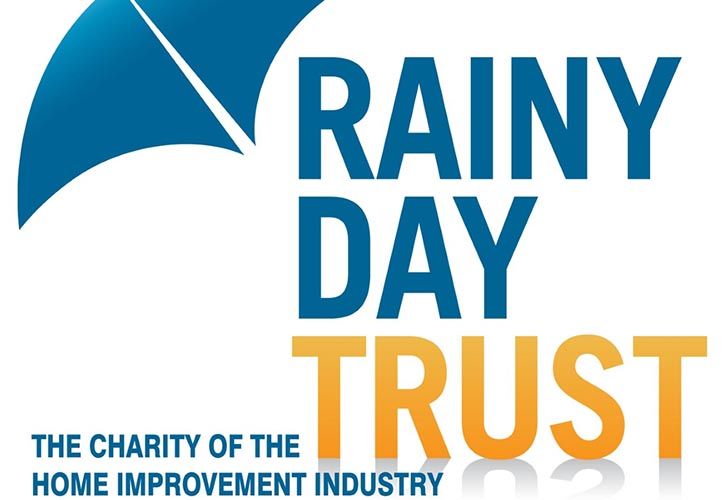 Twenty-sixteen proved to be a year of significant change for the Rainy Day Trust. Not only did we move casework provider and become a Charitable Incorporated Organisation, but we also launched a whole series of new programmes, specifically designed to tackle the impact of low income in our industries. Whether we like it or not, some people that work in home improvement or are retired from it, are struggling to survive financially. They may be working part-time for whatever reason, or have little in the way of pension provision. They might be battling illness or dealing with redundancy. Whatever the reason, most are in this position not by choice, but by circumstance. That's where the Rainy Day Trust comes in and last year, we began to ratchet up the help that we can give.
The Trust has, and always will be, a grant maker. We provide financial assistance where and when it is needed and in 2016 the number of people that we helped grew by nearly 20%. The amount of money that we awarded grew by 23%. More money to more people!
But offering financial help is just one part of what we now do. If someone needs a new washing machine because they can't afford it themselves then that's what we are here to do. But now we ask the questions "why can't you afford it and what can we do to help you buy it yourself next time?". It isn't about offering judgement; it's about offering support to overcome whatever difficulty is acting as a barrier. Which is exactly why we designed these new services. We now offer free housing advice in partnership with Shelter to cover everything from dealing with difficult landlords, to what to do about mortgage arrears or how to seek help with a boundary issue. We have an E-Learning package designed to help people, your people, re-train or upskill. We support apprentices to give them a better chance of passing their course and securing a full-time job. Then there's the winter fuel pack which will service your boiler, and pay towards fuel bills ready for winter. Or what about telephone based counselling offering help dealing with bereavement, anxiety or stress? Finally, we have just launched our new debt advice partnership with the Debt Advice Foundation. They will help callers deal with personal debt, identify the right solution and so reduce stress in the process.
Put all of this lot together and what you have is a comprehensive package of support that helps people deal with the problems that they can't bring to work. If they are retired, we can help them overcome those problems that seem insurmountable. What you get as an employer is a happier workforce, less bogged down in those personal issues that can affect productivity and more stability through lower staff turnover. That's why some of our business partners now feature us in their induction packs for new staff, so that we can be there right from the beginning.
For those that we help, there's just one number to call – 0203 192 0486 – simple.
So in 2016 we helped more people, made more grants, delivered more services and built a support pack designed to tackle the effects of poverty. What's not to like? If you are already a partner and want to work more closely with us, then e-mail Bryan Clover the CEO at bryan@rainydaytrust.org.uk and he'll come and brief you, your managers and team leaders. If you're not already a partner and can see that we have a massive amount to offer, then the same thing applies; drop Bryan an e-mail. Charity and business working hand in hand? A model for the future.
Here's looking forward to 2017 and the difference that we can make. As we say on our leaflets, "Real solutions for real people".
The Rainy Day Trust, www.rainydaytrust.org.uk, helpline 0203 192 0486.
Source : Rainy Day Trust
www.rainydaytrust.org.uk
To advertise on the Insight DIY website and download our media pack, click here.
Interested in pricing intelligence? Manually tracking retail prices? There really is a much easier way. Just contact us here.
Sign-up for our weekly newsletter here.
07 February 2017

I find the news and articles they publish really useful and enjoy reading their views and commentary on the industry. It's the only source of quality, reliable information on our major customers and it's used regularly by myself and my team.

Simon Fleet - Sales & Marketing Director, Thomas Dudley Ltd