UK DIY News
Record decline in footfall as High Street woes continue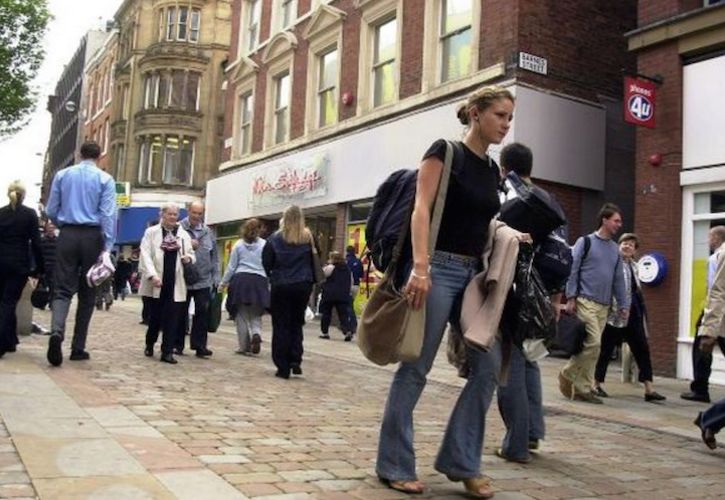 According to the latest data from the British Retail Consortium, cold weather and a continued squeeze on Britons' finance has seen footfall at UK shops drop to levels not seen since the recession.
Footfall dropped by 3.3 per cent in April, following on from a 6 per cent decline in March, which resulted in an 'unprecedented' drop of 4.8 per cent over the two months.
Helen Dickinson OBE, Chief Executive, British Retail Consortium:
"A wet start to April had a dampening effect on visits across the UK's shopping locations adding to the long term downward in footfall resulting from changing consumer behaviour. That shift in the way we shop, coupled with a highly challenging business environment, is having a significant impact on the nation's high streets: in April nearly 1 in 10 shops in town centres was vacant.
While these figures highlight the difficulties faced by retailers, they also point to the evolution of the industry. Retailers are embracing changing customer behaviour and adapting to a challenging environment by rebalancing investment in physical and digital infrastructure. Policy-makers can help support our industry and the re-making of our high streets by creating a progressive policy environment that allows retailers to adapt successfully."
Diane Wehrle, Marketing and Insights Director, Springboard:
"Much could be made of the adverse impact on April's footfall of Easter shifting to March, but even looking at March and April together - so smoothing this out - still demonstrates that footfall has plummeted. A -3.3% drop in April, following on from -6% in March, resulted in an unprecedented drop of -4.8% over the two months. Not since the depths of recession in 2009, has footfall over March and April declined to such a degree, and even then the drop was less severe at -3.8%.
"Given the decline in footfall over the month, negative LFL retail sales was not unexpected. Indeed, we had an early warning sign of what was likely to come by the end of the second week, as footfall dropped by an enormous -9% over the first half of the month. In the last two weeks footfall did recover, averaging +1.5%, undoubtedly assisted by improved weather but it was not enough to repair the damage.
Indeed, the parlous state of retail trading is highlighted by the fact that footfall post 5pm recovered in the last two weeks of the month, rising by +5.9%, whilst day time footfall dropped by -0.1%. Our in-store footfall trackers demonstrate that hospitality outlets lost proportionately less footfall than bricks and mortar destinations generally. So it is clear that retail trading is doubly challenged by a thrifty consumer in concert with a continuing predisposition towards leisure rather than retail spend; reflected by a rise in the vacancy rate to 9.2%.
Paul Martin, Head of Retail, KPMG:
"April's figures show retail sales growth falling off a cliff, with sales down -3.1 per cent on last year, but we must exercise caution and remember that the timing of Easter makes meaningful month-on-month comparisons difficult. That said, the three-month average is more helpful to assess, but this too points to sales only growing modestly – these are indeed testing times for retailers!
"April saw all seasons rolled into one, from a dreary and wet Easter to more welcome sunny spells. Fashion sales received a much-needed boost, but otherwise the sales were disappointing for the rest of the high street.
"Online retail once again bucked the overall trend, with growth in all categories except toys and baby equipment. Like the high street, it was clothing and footwear that benefitted most.
"Retailers have got their work cut out to overcome seemingly endless obstacles, whether it be unpredictable weather or the introduction of new regulation, like GDPR. The upcoming months will provide a number of opportunities for retailers to drive sales and navigate this assault course, including Bank holidays, World Cup and of course the Royal wedding, although it is clear that trading will remain challenging."
Source: Insight DIY Team
For all the latest news, data and insights on the High Street and Consumer Confidence, sign up for the Insight DIY Newsletter today.
15 May 2018

Insight DIY is the only source of market information that I need and they always have the latest news before anyone else.

Neil Anderton - Sales Director, British Ceramic Tile