UK DIY News
Retail prices fall again in July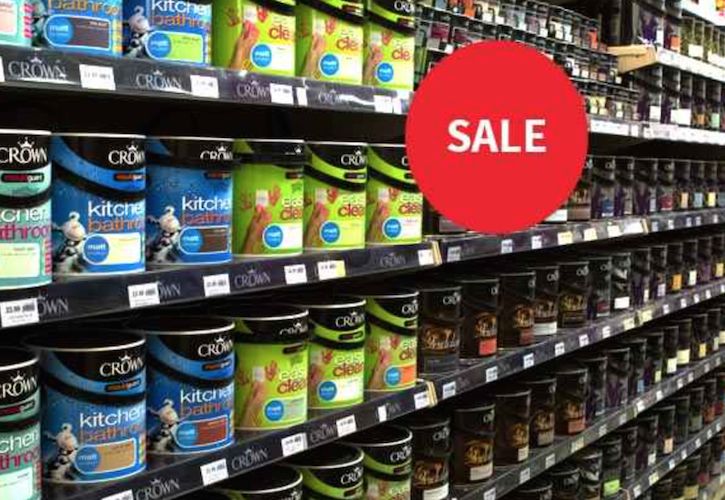 Shop prices fell by 1.4% year-on-year in July compared to a drop of 1.3% in June. The fall marked the 27th consecutive month of price drops.
The figures released by the British Retail Consortium and Nielsen in their monthly shop price index show that food prices edged up 0.1% in July on the same month last year, following a year-on-year decline of 0.4% in June.
Meanwhile, non-food deflation accelerated to 2.3% from 1.9% in June.
BRC director general, Helen Dickinson, said: "Annual food prices did rise very marginally this month, by just 0.1% year-on-year, this is a short-term blip in the longer term downward trend, reflecting the on-going heightened levels of competition and it is not very significant."
The BRC said July marked the 28th month of falling non-food prices as clothing retailers offered widespread discounts as they looked to shift their summer stock. Furniture and flooring saw a sharp acceleration in deflation to 2.7% as retailers attempted to capitalise on stronger levels of demand in the category from renewed strength in the housing market.
Mike Watkins, head of retailer and business insight at Nielsen, said: "Deflation in retailing has been a big influence on sales over the last 12 months, as has the unpredictable weather, price cuts and short term promotions. In food retailing, whilst ambient prices are becoming more stable, many fresh foods are again cheaper than this time last year and there have been some attractive sales and offers across non-food retailing in recent weeks. Shoppers are saving money which is helping consumer spend in the wider economy."
Source: The Retail Bulletin.com
Read more here.
05 August 2015

Thank you for the excellent presentation that you gave at Woodbury Park on Thursday morning. It was very interesting and thought-provoking for our Retail members. The feedback has been excellent.


Martin Elliott. Chief Executive - Home Hardware.