UK DIY News
Retailers Face Tough Christmas, Warns Retail Think Tank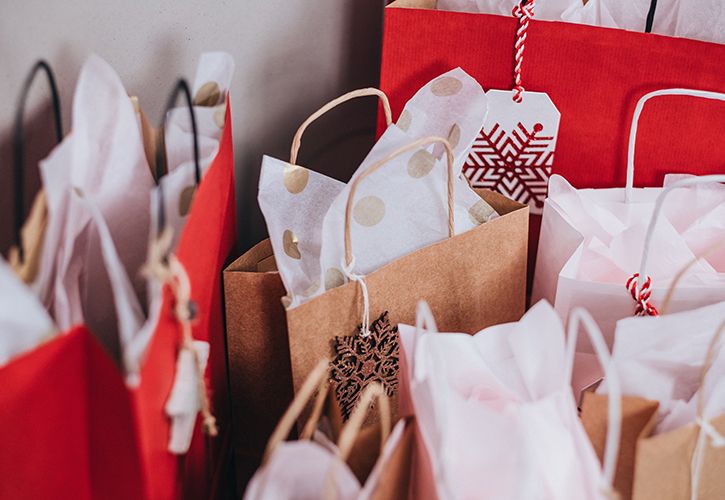 Retail health during crucial Christmas period is expected to be flat
Retailers will need to work harder to protect profitability in final quarter of the year
Retail health during Q3 2021 grew much slower than expected.
The health of the retail sector has hit a tipping point as significant cost increases bite into strong consumer demand, according to the latest retail health assessment by KPMG/Ipsos Retail Think Tank (RTT) analysts.
Substantial rising costs across every element of retail from wages to logistics and energy have already led some retailers to issue profit warnings and despite expectations of bonanza consumer spending at Christmas, the Retail Health Index (RHI) predicts flat growth for Q4 21.
As rising costs are likely to outweigh demand, retailers will have to work harder in Q4 21 to maintain profitability according to the RHI. Lower volumes of stock due to availability issues are also expected to have an impact on the bottom line for retailers over the next three months, with very little discounting expected in the run up to Christmas, both for food and non-food retailers.
Retail health grew 2 points in Q3 21 as predicted by the RTT, with strong sales in July and August. However, panic fuel buying in September caused shoppers to avoid heading to the shops causing a steep decline in sales and retail health towards the end of the period.
Whilst the RTT had been expecting a gradual decline in retail performance over summer as more hospitality venues and travel opened, rapidly rising wage costs caused by skill shortages, and a drop off in retail sales, accelerated the decline in the sector's health, which the RTT predicts will continue into Q4 and beyond.
As the health of the sector is expected to remain flat during Q4 21, the RHI remained at 74 points, which is still above pre-pandemic levels.
Commenting on the prospects for retailers for the next quarter, Paul Martin, Head of Retail at KPMG in the UK said:
"Consumer demand over the last six months has seen the retail sector get back to healthy growth levels, however we have now reached a tipping point where the level of demand is not strong enough to offset the huge surge in costs that retailers are experiencing.
"The next quarter is the most important in the retail calendar but a concerning downward trajectory in the sector's health prospects has already begun. Consumer confidence is starting to slide as the cost of living rises, but we are expecting consumers to use savings made during lockdown to splash out on a bonanza Christmas this year, given plans had to be shelved last year. Even so, the health of the sector isn't likely to improve as retailers struggle to make healthy profits due to rising costs and lower volumes of stock availability.
"With Covid support packages such as rent reductions coming offline, retailers will be disappointed that the Government's review of business rates has been postponed but will be hoping for positive initiatives to help with the challenging cost agenda. So far, retailers have been able to protect consumers from rising costs, but that is not sustainable in the longer term. We are already seeing a few profit warnings in the market, and this is likely to continue after Christmas, with rising insolvency levels also expected as Government support tapers off and costs continue to bite."
Strong margins signal few Christmas discounts
Retailers continued to experience strong margins in Q3 21 and this is expected to continue until the end of the year according to the RTT.
Lack of availability of many goods plus strong consumer demand means that retailers do not have to resort to discounting to entice shoppers looking for a Christmas gifts. In addition, some shoppers planning ahead and stockpiling goods ahead of Christmas means that it is very unlikely that there will be many special offers on the high street over the next few months, whilst at supermarkets, promotion levels remain close to an all-time low.
As most retailers have now cleared Spring 2020 stock and Open-To-Buy has been significantly reduced in the non-food sector, many retailers have learned lessons from lockdown and are prepared to sell out, rather than be over stocked, to ensure margins stay firm.
Andrew Firth, RTT panel member from Ipsos Channel Performance, observed :
"Despite some inflationary pressures coming through, high demand from consumers is protecting retail margins. Many of the grocers are happy to absorb some pressure on margins to protect their sales through to Christmas and with consumer demand remaining high they are not seeing the need to drive footfall via huge discounts.
"Limited availability of stock is creating strong pricing dynamics, which means there is no need for retailers to offer big discounts to consumers this Christmas. With media reporting supply issues and encouraging consumers to shop early to avoid disappointment, the psychology of the marketplace will act as a catalyst for consumers buying limited stock at any price.
"What happens after Christmas remains to be seen."
Source : KPMG
For all the very latest news and intelligence on the UK's largest home improvement and garden retailers, sign up for the Insight DIY weekly newsletter.
26 October 2021

Thank you for the excellent presentation that you gave at Woodbury Park on Thursday morning. It was very interesting and thought-provoking for our Retail members. The feedback has been excellent.


Martin Elliott. Chief Executive - Home Hardware.