UK DIY News
Sainsbury's reacts to press coverage of shareholder views on HRG bid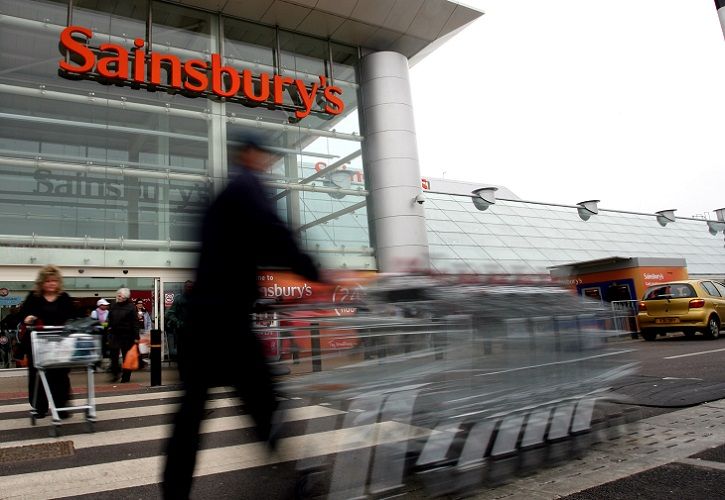 Sainsbury's has reacted to recently published news articles that discussed the level of support for a Home Retail Group bid by the retailer's largest investor - the Qatar Investment Authority.
The announcement is below:
"Sainsbury's notes the articles recently published in the Times and the Guardian. We understand that the QIA is not the source of these articles and has not yet taken a final position on the proposed Home Retail Group transaction. Like any other shareholder the QIA would consider any such proposal in detail before making a final decision on its position. This statement is made in accordance with the Note on Rule 19.3 of the Takeover Code."
Source : Sainsbury's Press Release
www.j-sainsbury.co.uk/
The text of The Guardian article follows:
Qatar Investment Authority is believed to be warming to idea of tie-up with group that owns Argos – at an acceptable price
Sainsbury's largest investor, the Qatar Investment Authority, has indicated that it might be willing to support a £1bn-plus bid for Home Retail Group at a "modest" increase to the 130p or so cash and shares offer rejected by the Argos owner in November.
The QIA is said to be deliberating on its position after discussing the strategic thinking behind the deal with Sainsbury's chief executive, Mike Coupe, and chairman, David Tyler.
The long-term position of the QIA is that it does not wish to have its 25% shareholding diluted, nor does it have much appetite for putting fresh equity into the company. It is thought that any bid for Home Retail will be funded by cash and shares.
The QIA is believed to be warming to the idea of a tie-up with Home Retail, but only as long as it does not think that Sainsbury's management is overpaying.
A source close to the deal said an offer worth 170p a share, valuing Home Retail Group at £1.4bn, would be as much as the QIA would support.
QIA's relationship with Sainsbury's has not been especially close since the departure of the supermarket's then chief executive Justin King in July 2014.
Sainsbury's is caught between satisfying investors in Home Retail with a sufficiently generous offer, without making its own shareholders – including the QIA – worry that it is overpaying. In discussions with other shareholders, Sainsbury's has not disclosed the level of synergies it expects to generate from the deal.
Richard Buxton of Old Mutual, Home Retail Group's third-largest shareholder, previously said that a bid must "start with a two in front of it". An offer worth 200p a share would value Home Retail at £1.626bn.
Home Retail's board, led by the chief executive, John Walden, is thought to be holding out for an offer of at least 170p a share. Its shares, which drifted below 100p before the news of Sainsbury's interest, were closed at 149p, up 4.7%, on Monday.
The supermarket chain has until 2 February to make a bid or walk away, although it can ask for the deadline to be extended. Sainsbury's declined to comment.
Source : David Hellier – The Guardian
www.theguardian.com/business/2016/jan/25/sainsburys-home-retail-group-bid-qatar-investment-authority
28 January 2016

Insight DIY always publishes the latest news stories before anyone else and we find it to be an invaluable source of customer and market information.

Max Crosby Browne - CEO, Home Decor