UK DIY News
Sales and profits up at Grafton Group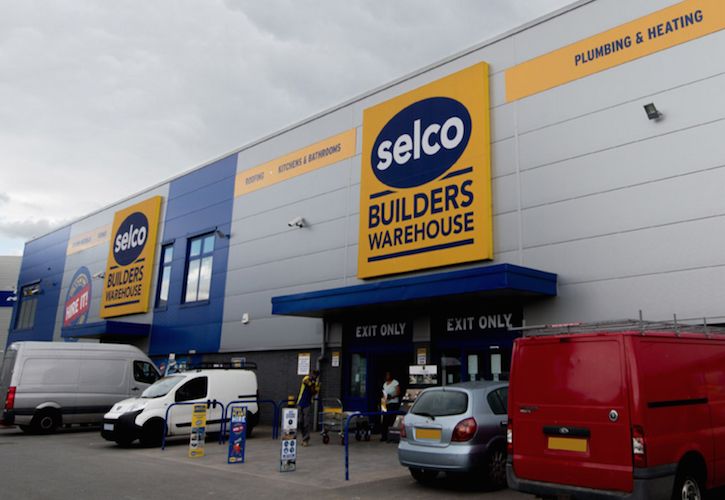 Grafton Group shares rose on Thursday as analysts expected to raise their forecasts for the builders merchant and DIY retail group after it reported an impressive 16% increase in profits for the six months to 30th June 2017.
Operating profit at the Irish based group increased to £79 million from £68.4 million for the same six month period last year, well above the 9% increase in sales. The Group continued to be in a strong financial position and was very cash generative in the period with cash flow from operations of £107.4 million. Net debt fell to £80.2 million from £96.3 million at 31 December 2016 and net worth (total equity) exceeded £1.1 billion.
Graftons strong first half performance was driven principally by organic growth across the Group's businesses. There was a significant improvement in all key measures of financial performance in the period, with a notable increase in return on capital employed to 13.2%.
The UK merchanting business increased profit and performed well through the half year. The Selco builders merchanting model continued to be the focus for development capital in the UK with the opening of nine new branches so far this year. Selco which is geared towards small jobbing builders has traditionally been a robust performer even in a weak overall market. However, Grafton Group warned that "recent softer trends in the UK economy are likely to be sustained over the remainder of the year".
"The strength of housing starts should support house-building activity, while the residential RMI market is expected to be broadly flat with continuing competitive pricing conditions."
The market leading merchanting business in Ireland delivered a strong improvement in profit in a favourable market that saw good growth in demand in the residential RMI market and a recovery in house building and commercial construction that gained momentum in the period. The branch network was expanded with the opening of three new branches in Dublin. The operating profit margin before property profit increased by 120 basis points to 8.0 per cent.
The Woodie's DIY retailing business in Ireland delivered strong growth in profitability as customers responded positively to the improved shopping experience in its stores. The operating profit margin advanced by 140 basis points to 5.6 per cent.
"Seasonal product categories including plants and shrubs, lawnmowers and pressure washers performed strongly, and Woodie's continued to develop its kitchens business from dedicated showrooms in half of its estate," it said.
Mr Slark said the group's ongoing reformatting of Woodie's stores and entry in recent years into kitchen sales were bringing in new customers.
The company said that rising Irish household spending would underpin the RMI and DIY markets, while "new housing and non-residential new build markets are still in the relatively early stages of a recovery that is expected to gather pace".
Group average daily like-for-like sales growth was 6.5 per cent in the first two months of the second half of the year, driven by the Irish business.
Increased investment in the Netherlands merchanting business combined with positive market conditions delivered good growth in profit. The 14 branch Gunters en Meuser acquisition, completed in January of this year, made a good contribution to the first half performance.
The performance of the Belgium merchanting business improved in a weak market in response to a range of measures to increase profitability.
Source: Insight DIY Team
Interested in all the very latest news and intelligence on the Grafton Group, including Selco and Woodies? Sign up for the Insight DIY newsletter here.
31 August 2017

Insight DIY always publishes the latest news stories before anyone else and we find it to be an invaluable source of customer and market information.

Max Crosby Browne - CEO, Home Decor