International DIY News
Sears pushes home improvement services with new advertising campaign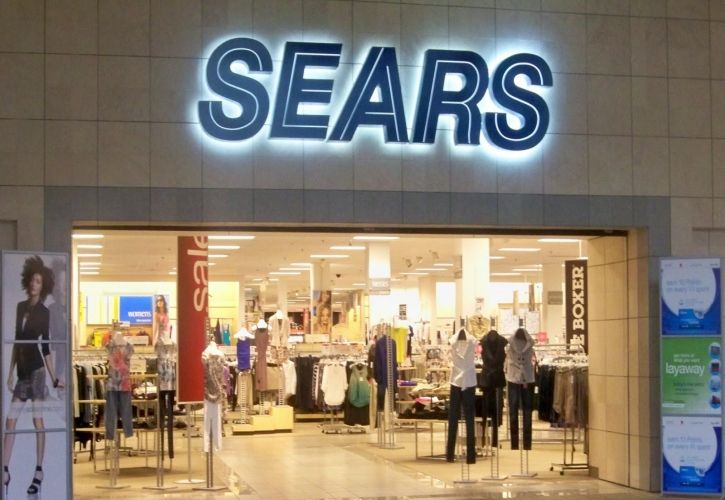 Sears is kicking off a campaign for its Home Appliances and Services sector that takes jabs at the do-it-yourself trend and aims to spotlight more of the retailer's home improvement services.
The brand, which is one of the nation's top appliance sellers and repair providers, wants to call attention to its full suite of home-improvement offerings, which includes roofing, HVAC, window installations, kitchen remodeling and home-protection services, among others. The company has historically advertised those services at the local level and through direct marketing.
"We're in a number of businesses that we don't do brand marketing around," said Chip Smith, CMO-home appliances and services at Sears, who joined the company last November. "We saw a big opportunity to improve ... an opportunity to tell a broader story."
The badly flagging retailer could use a boost from the appliances sector, which has held strong in recent earnings despite steady drops in other categories like apparel and auto. Parent company Sears Holdings has lost money for 12 straight quarters and closed 234 underperforming Sears and Kmart stores last year, a majority of which were Kmart locations.
The new Sears Home Appliances and Services brand approach pits it against home improvement competitors like Home Depot and Lowe's who have latched on to the growing do-it-yourself trend in their advertising. To differentiate itself, Sears is targeting consumers who want experts to handle their home-improvement projects.
Competitors are "leaning heavily in the do-it-yourself space," said Mr. Smith. "There is a lot of room in the marketplace for do-it-for-me. We want to be that trusted resource for consumers."
The new campaign, which kicked off this week, highlights "truths" about shopping for home appliances, which are major, infrequent buys that require a lot of research, Mr. Smith said. The first ad, called "Cavernous," slights other retailers for overwhelming customers with massive warehouses of inventory. In the spot, a couple struggles to find help as they shop for appliances at a home improvement retailer that resembles a Lowe's or Home Depot store.
"We're not going after anybody in the ads," said Mr. Smith. "This is the first step in explaining that we're the 'house experts for homeowners,'" he said, referencing the campaign's tagline.
Two additional ads called "Dinner Party" and "User Name," which break on Sunday, tackle customers' vastly different appliance needs and the frustrations of searching for reliable information on the Internet.
Sears is also revamping the website for its home services division -- adding more content and features like the ability to schedule repair appointments online -- to become a one-stop resource for consumers' home improvement needs. The new website, which is slated to launch in a few weeks, will focus on repair, improvements and maintenance with other business sectors such as parts being added over time.
"We're retooling the entire online experience," said Mr. Smith. "We want to provide information, knowledge and our expertise" to help consumers understand that "Sears is the place where you can go for expert advice around key home-related categories."
The new brand push was created by Interpublic's FCB in Chicago, which also handles creative for sibling brand Kmart, and Havas worked on the media. Sears recently parted ways with agency McGarryBowen in the midst of a massive holding company review.

Sears will support the TV effort through email, direct mail, online, search and other channels. The retailer will also look to extend the brand push to other businesses within the home appliances and services sector, such as repairs and parts.
"We really see this as a campaign with legs that we can leverage across multiple businesses," said Mr. Smith. He declined to reveal the budget for the push, but said that is a significant effort for the company.
Sears Holdings spent nearly $257 million on U.S. advertising for its namesake brand in 2014, about 25% less than in the year before, according to the Ad Age Datacenter.

See the advert here.
Source : Ashley Rodriguez - Advertising Age
http://adage.com/article/cmo-strategy/sears-pushes-appliance-push/299754/
31 July 2015

Thank you for the excellent presentation that you gave at Woodbury Park on Thursday morning. It was very interesting and thought-provoking for our Retail members. The feedback has been excellent.


Martin Elliott. Chief Executive - Home Hardware.