UK DIY News
Slow death warning to UK's low margin, big name retailers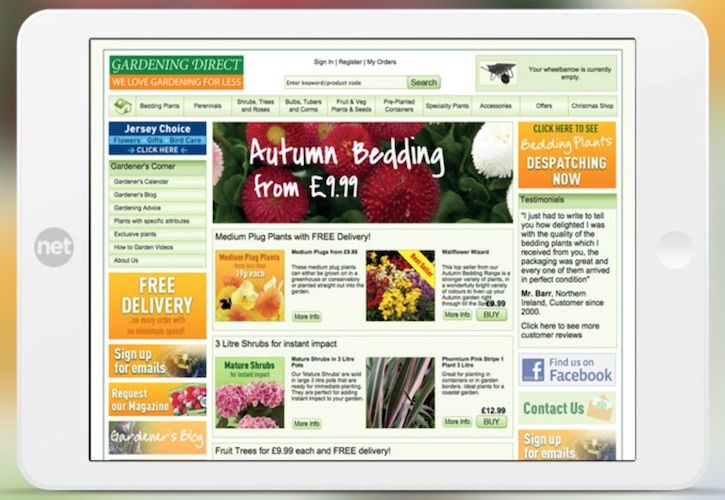 A third of the UK stock market-listed general retailers, including established high street names, may be at risk as continuing poor business performance threatens their business, a leading analyst of companies' financial health has warned.
UK-based Company Watch, which specialises in the financial risk posed by companies through its H-Watch scheme, conducted a survey of 27 of the country's general retailers – as opposed to supermarkets and food retailers – listed on the London Stock Exchange.
It found that 30% had fallen into its "warning zone".
It said: "This is high for stock exchange-listed companies. Typically, it's between 10% and 20% of quoted companies appearing in the warning area."
It added: added that firms suffered in terms of both weakening balance sheets and mounting losses, and found problems with their "low profitability, lack of liquidity and too-high levels of stock".
Company Watch's H-Score system measures the financial health of a company on a number of ratios and attributes it a value between 0 and 100 – the higher the value, the healthier the company.
"Companies with H‐Scores of 25 or below are in the Company Watch warning area. This means they are approximately 50 times more likely to suffer distress than a typical company outside of it. In other words, they have a significantly enhanced risk of going bust or needing urgent refinancing," Company Watch said.
The nine retailers that found themselves in the warning area were: mail order firm Flying Brands (owner of the Gardening Direct website), with a score of just two; European Home Retail ,which scored three; electrical retailer Darty, which also scored three and was the owner of the infamous Farepak; Halfords, which scored just eight due to balance sheet issues and high expenses; The AA, which scored 12 after proceeds from its stock exchange float last year were trousered by owners looking an exit; department store Beal, which scored 13 and is troubled by ownership issues; Vertu Motors and Asia Ceramics, which both scored 15; and digital music retailer 7Digital Group, which scored 21.
Some 67% of those in danger were loss-making, compared with 37% of all companies surveyed, while four out of the nine have liquidity issues which mean their "profits are needed to cover upcoming expenses".
But the factor that will most concern their freight and logistics service providers is that the percentage of employed capital tied up in stock is 50%, which means these firms "are dependent on moving stock quickly and a period of poor sales could potentially create piles of rapidly depreciating out-of-date stock".
This situation that could potentially leave forwarders with little option but to enforce their right of lien, but this would be on goods that are quickly losing their value.
Ewan Mitchell, head of analytics at Company Watch, said: "It's the internet‐based general retailers that are doing well, with stronger H‐Scores. Of the six which have an H‐Score in the top quartile (rated 75-100), the average profit ratio (PBT/Sales) is 12%.
The notable performers are Sports Direct and N Brown. Bonmarche continues to rise out of the ashes of Peacocks and Kingfisher (parent company to B&Q and Screwfix) is benefiting from the austerity-fuelled boom in DIY.
"In the Warning Area we may be looking at the slow death of mail order (Flying Brands) and regional department stores (Beale).
"It is interesting to see The AA and Halfords in the warning area. Halfords has good sales and profitability but there are still issues in the balance sheet."
The remainder of the companies fell between the warning area and the top quartile and, in ascending order, were: Caffyns, Findel, Home Retail Group (owner of Argos and Homebase), Inchape, Scholium, Laura Ashley, French Connection, Signet, Mysale, Pets at Home, ASOS and Next.
Source: Gavin McEwan - The Loadstar.co.uk
Read the full news article here.
24 January 2015

Insight provides a host of information I need on many of our company's largest customers. I use this information regularly with my team, both at a local level as well as with our other international operations. It's extremely useful when sharing market intelligence information with our corporate office.

Paul Boyce - European CEO, QEP Ltd.