UK DIY News
Slow recovery in housing sales following lull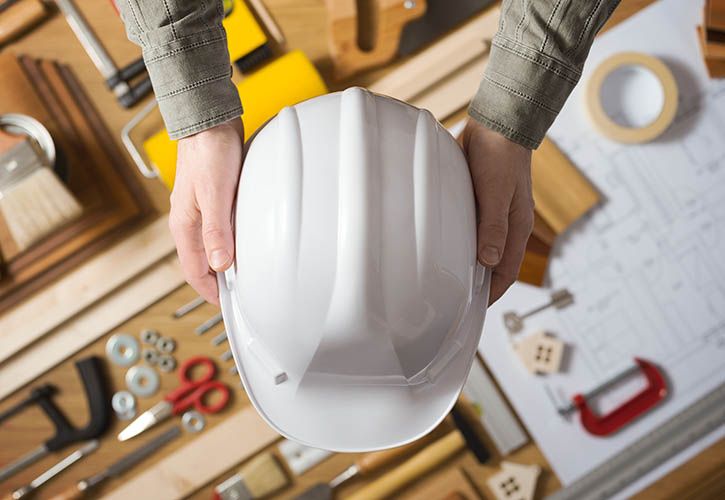 According to a survey from the Royal Institution of Chartered Surveyors, sales activity in the UK residential market is increasing, but a slow start to 2017 is expected due to a lack of stock.
The number of prospective buyers in the UK housing market has increased for the third consecutive month in November, but the figure remains historically low with 13% more surveyors reporting a rise in new buyer enquiries rather than a fall.
Demand has increased in most parts of the UK leading to a further rise in agreed sales. 9% more respondents across the country reported a growth in activity over the month, but while this is the highest reading since February, caution remains, according to feedback.
More homes are needed
Supply shortages remain a constraining feature and the growth in sales activity, albeit only modest, alongside a lack of new instructions, has led to a further decline in homes for sale. Anecdotal comments suggest that many respondents expect the beginning of 2017 to be quiet reflecting the lack of fresh properties coming to market.

As stock continues to dwindle, the headline RICS price balance has risen to 30%, which is the highest reading since April and most of the UK is seeing an increase in prices. For the second consecutive month, the strongest growth was reported in the West Midlands and North West of England.
Near-term expectations continue to point to rising prices over the coming three months with 14% more surveyors anticipating an increase (rather than a decline). Furthermore, prices are projected to rise, to a greater or lesser degree, across most parts of the UK. The outlook over the year to come is positive in all areas with a net balance of 40% of respondents forecasting house price growth.
Contributors are less confident in the prospects for London prices relative to other areas over the year to come with larger properties in the capital expected to show the slowest growth. Comments from respondents suggested that tax changes are still weighing heavily on this part of the market.
"A key issue for the housing market is the slowdown in transaction activity since the spring, which is clearly being reflected in the RICS Agreed Sales data as well as in official figures. Although there are some signs that the numbers may begin to edge upwards in the new year, the combination of macro-uncertainty, the ongoing supply shortfall, with stock levels around historic lows, and the myriad of tax changes impacting on buyers suggest that any pick-up in activity will be relatively modest. This is significant, not just for the housing market itself, but also for the wider economy given how much of consumer spending is tied in with home purchases."
Simon Rubinsohn, RICS Chief Economist
Lettings market
Tenant demand rose only marginally, as is usual around this time of year, with 15% more contributors reporting a rise rather than a fall. Meanwhile, new landlord instructions fell slightly at the headline level with 6% more contributors seeing a decline rather than a rise.
Tenant demand continues to outpace supply across most areas and rents are expected to continue to rise.
The London rental market remains somewhat of an outlier with surveyors continuing to report a decline in tenant demand — a trend that has been visible for most of the last year — and rent expectations in negative territory for the fifth consecutive month.
Source : RICS
www.rics.org

Sign-up for our weekly newsletter here.
Interested in advertising on Insight DIY? Learn more here.
Want more news like this? Sign-up for our weekly newsletter here.
Interested in data and statistics like this? Check out our Economic Data page.
08 December 2016

Thank you for the excellent presentation that you gave at Woodbury Park on Thursday morning. It was very interesting and thought-provoking for our Retail members. The feedback has been excellent.


Martin Elliott. Chief Executive - Home Hardware.