International DIY News
Steinbuild acquires Iliad Africa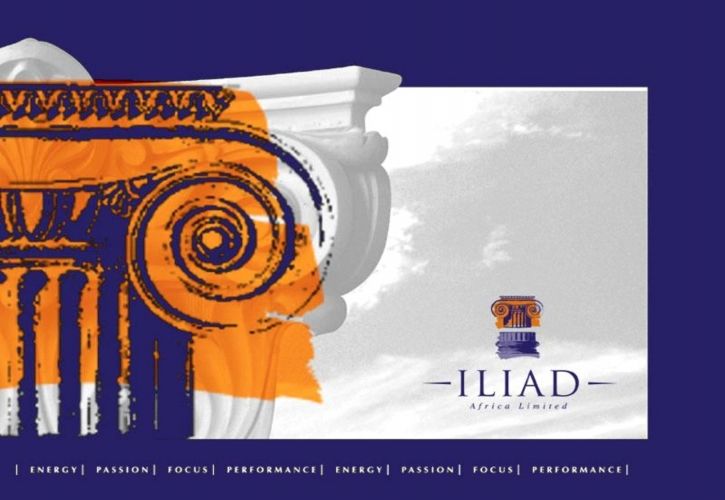 When the share price of buildings materials group Iliad Africa surged by more than 25% up to the middle of July, most industry players suspected something was brewing.
A substantial transaction followed, as Steinhoff International's building division Steinbuild announced a bid for Iliad.
The take-over deal, valued at R1.3 billion, signals fresh consolidation for an industry which has seen the dearth of corporate action in recent years.
Some commentators suggested that someone had an inkling about the transaction before a cautionary was released to the market, which had a material impact on Iliad's share price.
But Iliad's CEO Eugene Beneke – who will remain within the company after the deal gets the green light – is quick to dismiss this: "I am comfortable that due process was followed.
"Also in the past few weeks or month or two, there have been trading updates in an industry that has been quite bullish… And that would have created certain positive sentiments."
It seems like shareholders are lapping up Steinhoff's offer of R10 per share in cash plus a 24 cents special dividend.
Already around 70% of shareholders have committed their support for the transaction, just shy of its 75% required approval. But the transaction still has to pass the approval of competition authorities.
Despite these hurdles, industry players rate the transaction as already completed. As portfolio manager at 36ONE Asset Management Evan Walker highlights: "It seems like the Steinhoff deal is irrevocable… It is a fair deal for shareholders. From a sellers perspective, it is time to get out."
Good for competition
Not only will shareholders be handsomely compensated but the combined business is set to create scale. Beneke says Steinbuild and Iliad operate similar businesses and both counters are biased towards contractors and credit sales.
Steinbuild, with its primary brands such as Pennypinchers, Hardware Warehouse and Timbercity are dominant in coastal areas, whereas Iliad through its general building materials business BUCO has a strong store footprint inland.
Steinbuild CEO Theodore de Klerk says the combined businesses will boost its 80 stores to 150. "In putting two businesses we are building a business where we will compete with the bigger players of the market like hardware chain Cashbuild and Builders Warehouse [owned by Massmart]," De Klerk explains.
Walker says Steinbuild will incorporate Iliad's brands over time and in about five years it could compete with large competitors.
Cashbuild, Italtile and Builders Warehouse have been aggressive in competing for market share by rolling our stores in a bid to attract contractors and consumers in the do-it-yourself (DIY) segment.
While Steinbuild's strategy for Iliad is not clear, the company is eyeing Africa expansion. "We, as Steinbuild, have a presence in several African countries and this bigger business will have a platform to expand into more African countries," De Klerk says.
With South Africa's economy expected to grow less than 2% for 2015, residential and commercial building has slowed, according to the latest FNB BER building and construction index.
On the other hand, South Africa's housing shortages, pegged at more than 2.1 million units by the Department of Human Settlements, is a boon for building materials companies.
In this difficult macroeconomic environment, former Cashbuild CEO Patrick Goldrick says now is not the time for companies to be conservative with balance sheets. "More companies will be fighting for market share more than others and it is a good time for consolidation," Goldrick says.
With the industry amassing margins in excess of R100 billion, Goldrick says not only are the main retailers the competition but so are the 300 000 independent retailers trading in the country. "That's why you don't hear much consolidation in the industry because there are so many independents," he says.
Signs of green shots
Iliad has seen far worse days during the height of the global financial crisis. The company has transformed since the heyday of 2009 when it netted earnings of R161 million on the back of a R3.9 billion turnover.
In following years, Iliad underwent the disposal of non-core ceramics and timber businesses – as part of its turnaround strategy to focus on the BUCO brand. The turnaround over the years has been supported by main shareholders Coronation Fund Managers and Regarding Capital Management, that own 27.71% and 19.31% respectively.
On Wednesday Iliad announced that headline earnings per share for the six months ended June will be between 31 and 32 cents per share, an increase of up to 7% on the previous period.
"Iliad's earnings are growing and they have transformed the business through the BUCO brand which has performed well," says Walker.
Iliad will delist from the JSE once the deal goes through.
Source : Ray Mahlaka - Moneyweb.co.za
www.moneyweb.co.za/news/companies-and-deals/steinbuild-climbs-ladder-to-take-on-cashbuild-2/
07 August 2015

Insight DIY always publishes the latest news stories before anyone else and we find it to be an invaluable source of customer and market information.

Max Crosby Browne - CEO, Home Decor