UK DIY News
Store closures and job losses mount as DIY retailers and supermarkets reduce space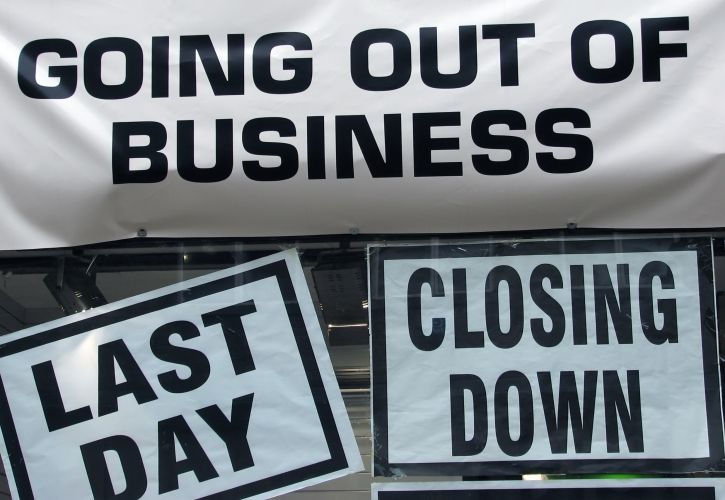 More than 200 shops and 7,500 jobs are at risk at Britain's biggest out-of-town retailers as the dramatic change in shopping habits leads to widespread store closures.
An analysis by The Sunday Telegraph shows that over the past six months the major out-of-town retailers — primarily supermarkets and DIY chains — have announced the closure of 216 stores and put 7,500 jobs under threat as a result.
In addition, almost 100 proposed new store developments have been scrapped.
The scale of the closures and potential job losses shows how the pressure on Britain's high streets has spread out.
Last week, Kingfisher said it would close one in six B&Q stores over the next two years, putting 3,000 jobs at risk. B&Q has been battling against slow DIY sales and bosses believe it now has too many UK stores.
Homebase said late last year that it would close 80 shops, the equivalent of one in four, which sparked questions about the future of Britain's home improvement market and put an estimated 3,000 jobs at risk.
The other closures include 43 by Tesco and 33 by Morrisons, which between them threaten 2,500 jobs.
Britain's supermarkets are under unprecedented pressure from the growth of online shopping, discounters, and convenience stores. Their problems have been exacerbated by price deflation, which is dragging down revenues and exposing how far sales volumes have dropped.
As well as closing stores, Tesco has scrapped 49 proposed developments and Sainsbury's has mothballed 40 projects.
In an interview with The Sunday Telegraph before the latest closures were announced, Mark Price, the boss of Waitrose, said it was "incredibly hard to call" whether all of Britain's food retailers would survive tumultuous shifts in shopping habits.
"This is as fundamental as supermarkets coming into the UK in the 1950s and reinventing what food shopping was all about," Mr Price said. "I think we are at one of those inflection points where customers are acting differently and retailers are going to have to respond to it."

Sir Ian Cheshire, who left as boss of Kingfisher in January, also warned that out-of-town stores would feel the strain.
Sir Ian's replacement, Veronique Laury, announced the closure of 60 B&Q shops last week in one of her first acts as chief executive.
Sir Ian admitted before he left the company in December that B&Q needed to close up to 20pc of its shop space, but said the process was like turning around a "supertanker".
Sir Ian added: "I don't understand how they [the supermarket chains] cannot not have a similar process of retiring space.
"If people's shopping patterns have fundamentally changed, then the existing model for 20pc of the hypermarket game is probably gone. But it is not clear what goes into that space."
The B&Q shops that will close include sites in Southampton, Dundee, Mansfield, Birmingham, Hyde in Manchester and Barnsley. The DIY chain is yet to confirm the location of the other shops to be closed over the next two years.
The company hopes to save more than 2,000 of the jobs at risk by moving staff to nearby B&Q shops or to new shops opened by Screwfix, which is also owned by Kingfisher.
Sopource : Graham Ruddick - the Telegraph
www.telegraph.co.uk/finance/newsbysector/retailandconsumer/11514627/216-shops-and-7500-jobs-the-cost-of-supermarket-and-DIY-chaos.html
06 April 2015

Insight DIY is the only source of market information that I need and they always have the latest news before anyone else.

Neil Anderton - Sales Director, British Ceramic Tile