UK DIY News
Survey reveals over a quarter of British adults fight over DIY projects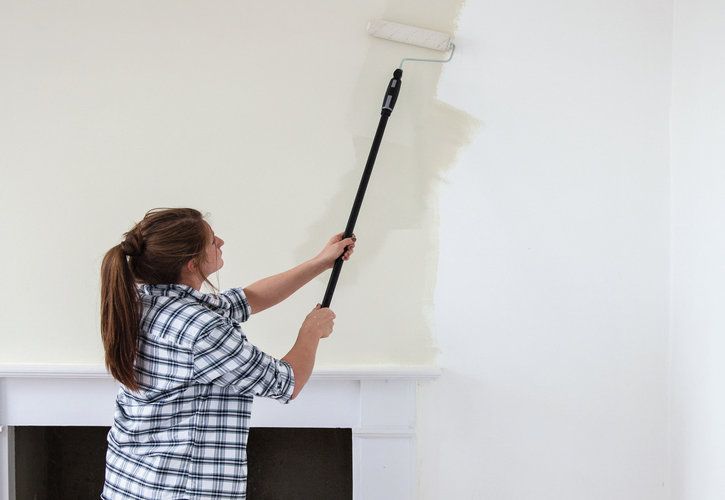 Unplanned costs, trips to the hospital and paint spills are the among the reasons that a quarter of British adults argue about doing the DIY, new research reveals.

The survey of over 2,000 adults from DSL-Direct explores our most common DIY disasters that cause disagreements around home improvements and highlights the regions that are causing the most damage to themselves and their homes.

The results showed that DIY projects caused 27% of adults to argue with their partners or family and that the nation's top five most common DIY accidents were spilling paint, flooding, knocking holes in walls, electric shocks and falling off a ladder.
| | |
| --- | --- |
| Best cities in the UK at DIY | Worst cities in the UK at DIY |
| 1.Bristol | 1.Birmingham |
| 2.Southampton | 2.Glasgow |
| 3.Norwich | 3.London |
| 4.Belfast | 4.Nottingham |
| 5.Edinburgh | 5.Cardiff |
The UK's most common DIY disasters
1.Spilling paint on the carpet or furniture
2.Damaging pipes/causing flooding
3.Knocking holes in the wall/damaging plaster
4.Damaging electrics/getting an electric shock
5.Falling off a ladder
In support of the research, DSL-Direct conducted a nationwide search to find Britain's worst DIY disaster and, from the hundreds of embarrassed entrants, selected Tony Horscraft's smashed shower partition as their winner.

"One minute the shower panel is leaning against the sink top and I was reaching around behind it to get my tape measure," said Tony "the next my wife walks in, makes me jump and I fling my arm back in fright hitting and shattering the glass panel!"

Despite evidence to the contrary, overall 13% of Brits claimed their DIY skills are very good, with 39% classing their skills as average and 19% admitting to their skills being poor.

Bristol took the crown of the country's best DIYers, with residents in the city reporting the fewest negative results of DIY. Southampton and Norwich were also near the top of the list for successful DIY projects.

In contrast, Birmingham was revealed to be home to the worst DIYers in the country, followed by Glasgow and London. A huge 22% of Birmingham residents have been to hospital as a result of DIY work - more than twice the national average.

Roger Hastie, Managing Director Hire and Sales at DSL-Direct said: "It's clear from these results that although many Brits remain enthusiastic DIYers most of us need to brush up our skills.

"Our research also suggests some of us are guilty over overestimating our skills, with those who rate their skills as very good being most likely to have had a trip to hospital or time off work as a result of their DIY.

"Having the right equipment for the job is key, as is understanding the right time to call in the professionals!"

The Leadership Factor polled 2011 UK adults on behalf of DSL-Direct in April 2015

Source : DSL-Direct Press Release
07 October 2015

Thank you for the excellent presentation that you gave at Woodbury Park on Thursday morning. It was very interesting and thought-provoking for our Retail members. The feedback has been excellent.


Martin Elliott. Chief Executive - Home Hardware.