UK DIY News
Tesco Half-Year Profits Increase by 6.7%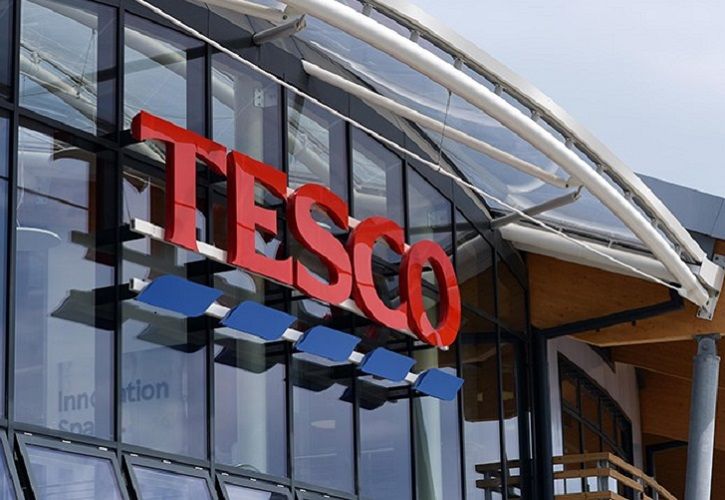 Tesco has reported on half-year performance, stating that it has delivered its turnaround goals and is well-positioned for sustainable, profitable growth.
Group sales remained flat at £28.3 bn and pre-tax profit increased by 6.7% to £494 m. Operating profit rose by 12.6% to reach £1.13 bn.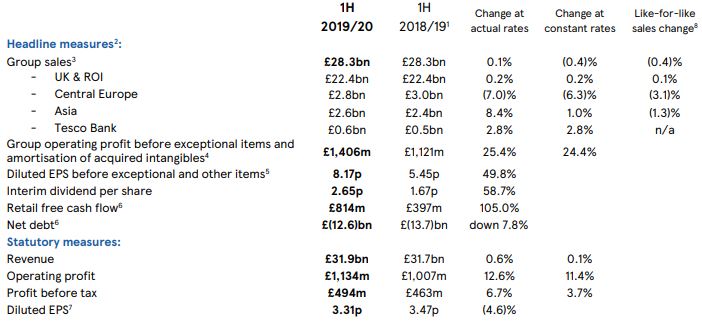 Headlines
Customer satisfaction
• Shopping trip satisfaction improved across all measures and all channels; +8 point increase year-on-year
• Strong fresh food offer driving +0.4% UK volume outperformance in the half
• 'Exclusively at Tesco' brands gaining volume share from all competitors; full range now in 550 stores
• Brand perception further improved on value, quality and trust
• Brand net promoter score improved in the half, versus declines for all key competitors
Cash profitability
• Group operating profit before exceptional items and amortisation of acquired intangibles £1,406m, +25.4%, margin
4.41%, up 87 bps;
- Significant improvement driven by space right-sizing, cost savings and improved product mix
- UK & ROI £1,085m +28.4%
- Central Europe £63m (16.0)% (+1.3% excl. £(13)m provision re. potential historic VAT liabilities)
- Asia £171m +54.1%
- Bank £87m, (3.3)%: invested in competitiveness of insurance offer
• Group margin target (pre-IFRS 16 excl. Booker) delivered six months early: 12-month margin 3.73% incl. 1H 3.67%11
• Cost savings to date £1.6bn, already ahead of £1.5bn FY 19/20 target12
• EBITDA13 up 15.3% to £2.3bn
Cash flow
• Retail free cash flow6 of £814m, +£417m YoY
• Working capital inflow +£114m (LY: £(12)m) driven by UK & ROI +£216m (LY: £(52)m)
• Agreed 73 property disposals since year-end, primarily in Poland for total proceeds of £210m (of which 1H: £65m)
• Interim dividend 2.65p, +58.7%; expect full year dividend pay-out ratio of 50%
• Net debt6 £(12.6)bn, down £0.6bn since year-end; Pension deficit £0.2bn lower following strong asset performance
CEO succession
• Group CEO succession announced: Dave Lewis stepping down next year; Ken Murphy appointed as successor
Dave Lewis, Chief Executive: "Despite challenging external conditions we have delivered a very good start to the year. I'm very pleased to say that we have now delivered every element of the turnaround plan and from this position of strength, the transformation of our business continues at pace.

The Capital Markets Day in June laid out many opportunities for further, profitable growth and I'm delighted to share today the plans to step up our store opening programme, to increase our online capacity, the introduction of Clubcard Plus in the UK and the acquisition of Best Food Logistics as the next step in our Booker growth strategy.

With the turnaround complete and as we begin to implement the next steps of our sustainable growth strategy, now is the right time to plan a smooth and orderly succession. As such, I will step down as Group CEO next summer and pass the baton to Ken Murphy."
Looking ahead
With the turnaround complete we move to the opportunities outlined at the Capital Markets Day in June. We are in a strong position to generate sustainable growth within our existing capital expenditure allocation of £1.1bn to £1.4bn per year, this includes:

Growth

• Stores: as a result of lowering build costs, reducing operating costs and improvements in margin we will: - Open 750 Express stores in Thailand over the next three years - Increase rate of Express store expansion in the UK, opening 150 stores over the next three years - Proceed with 4 new superstores in UK & ROI

• Online: having established a more profitable, increasingly cash generative operating model, we will double our online capacity in the UK - Open 3 Urban Fulfilment Centres by Summer 2020 (incl. first in West Bromwich by March 2020) as part of plan to open more than 25 over the next three years

• Loyalty: continue the innovation in loyalty (Digital Clubcard, Clubcard pricing) with the introduction of Clubcard Plus in the UK before the end of 2019

• Booker: building on the organic growth since merger (£0.7bn additional sales to date), we are announcing today the acquisition of the assets and operations of Best Food Logistics for a nominal consideration, adding a further £1.1bn additional foodservice sales*. Best Food Logistics distributes food to customers including Pret a Manger, KFC and Burger King.
Outlook

We have had a strong start to the year, leaving us well-positioned to continue to be highly competitive in challenging markets. As we move beyond our turnaround goals, we are expecting a more even balance of profitability between the first and second half. We remain disciplined in our approach to capital allocation, delivering the growth, innovation and enabling technology opportunities outlined above whilst maintaining capital expenditure within a range of £1.1bn and £1.4bn per year. Our merger with Booker continues to generate synergies ahead of plan and we are very confident that we will reach our cumulative target of c.£140m this year and c.£200m by 2020/21.
Source : Insight DIY Team and Tesco PLC
For all the very latest news and intelligence on the UK's largest home improvement and garden retailers, sign up for the Insight DIY weekly newsletter.
02 October 2019

Thank you for the excellent presentation that you gave at Woodbury Park on Thursday morning. It was very interesting and thought-provoking for our Retail members. The feedback has been excellent.


Martin Elliott. Chief Executive - Home Hardware.