UK DIY News
Tesco launches online supplier network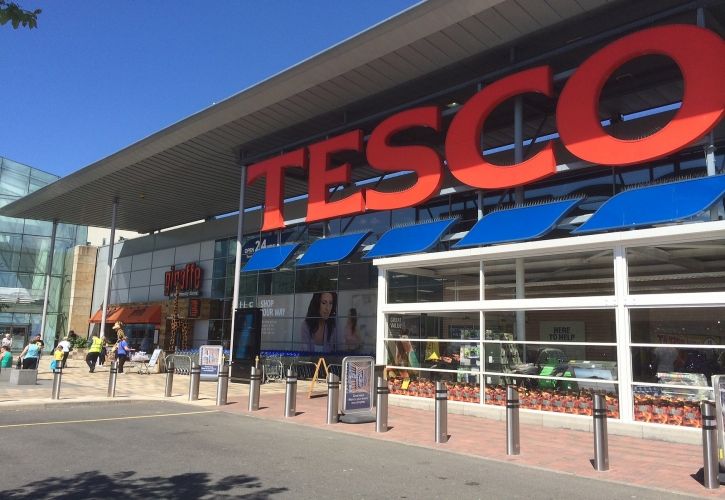 Tesco has launched an online network for its 5,000 suppliers, as the supermarket attempts to heal the rift with its trading partners.
The supermarket giant has come under fire in recent months for the way it deals with its suppliers as the fall-out from its £263m profit blackhole continues to land.

The revelation has put the retail giant's relationship with suppliers under the microscope as Tesco struggles to keep up with the price war being waged by discounters such as Aldi and Lidl. It has previously been flagged by the Forum of Private Business in its "hall of shame" for squeezing suppliers on terms.

And as part of a BBC Panorama programme that went out on Monday night, Tesco was accused of demanding a £1m payment from cosmetics giant L'Oreal, which led to legal action and "a major fallout".

But chief executive Dave Lewis is looking to change all that, and the Supplier Network launched today is part of the process.

Tesco says the new platform will "boost collaboration, innovation and sustainability across its suppliers" from around the world.

It pulls together two previous platforms - the Tesco Producer Network, which was for fresh food producers, and the Tesco Knowledge Hub, which was for branded manufacturers and processing suppliers.

Members of the new network will be able to connect directly with Tesco teams, learn more about Tesco and learn from each other on issues such as energy, food waste or innovation.

Jason Tarry, newly promoted head of commercial at Tesco, said: "This new community of Tesco teams, suppliers and producers from around the world gives us the opportunity to improve communication, share ideas and continually improve the products that our customers enjoy.

"The Network will play an integral part in our partnerships with suppliers to deliver for our customers."

Phil Orford, chief executive of The Forum of Private Business, said:"It's encouraging to see Tesco taking some action on this issue that we first raised in 2004. This is clearly the tip of the iceberg. Tesco is not the only supermarket to have been brought to our attention for its poor treatment of small business suppliers, and we'll be raising awareness of other examples of bad business practices that are damaging our members in the coming weeks."
But perhaps Tesco should not come in for all the criticism it receives. After all, as Sainsbury's latest advert showed us yesterday, the nation's biggest retailer is actually paying dairy farmers a decent sum (and it's more than Sainsbury's shells out).
Source : Catherine Neilan - CITY AM
www.cityam.com/207731/tesco-launches-supplier-network-supermarket-rebuilds-trading-relationships
27 January 2015

Insight DIY always publishes the latest news stories before anyone else and we find it to be an invaluable source of customer and market information.

Max Crosby Browne - CEO, Home Decor