Digital Retail News
Tesco makes first robot delivery in UK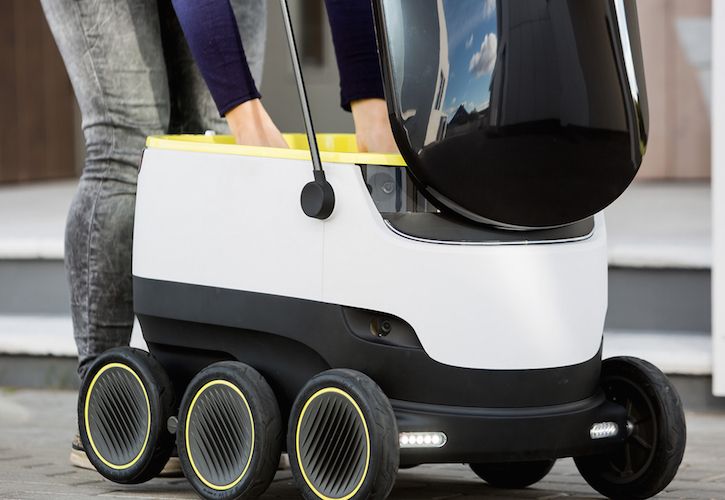 For the first time ever Tesco has home-delivered a customer's online order using a robot.
The robots, with built-in anti-theft system, are completely independent and can ship deliveries in a 5km radius of a Tesco supermarket, whilst customers can track their order with a special app.
The trial, only limited to this one occasion, was successfully completed for Tesco Now, the company's one-hour online delivery service. Tesco had previously trialed the service in April and wants to roll it out across several locations across London. The robots were developed in collaboration with Starship Technologies.
Tesco said "We are always looking at new ways to improve the shopping experience for our customers. We carried out a one-off trial as part of our Tesco Now initiative in partnership with a technology company. We learnt a great deal from this trial and we'll be reviewing feedback before deciding our next steps".
Tesco's robot, first unveiled at the end of 2015, is a concept from Ahti Heinla and Janus Friist, two of Skype's co-founders. The robot can drive 99% autonomously, but a human driver can take over at the first sign of trouble.
Source: Insight Team
Interested in all the very latest tech' and how this will impact our industry? Sign up for our weekly Insight DIY newsletter here.
02 June 2017

Insight DIY always publishes the latest news stories before anyone else and we find it to be an invaluable source of customer and market information.

Max Crosby Browne - CEO, Home Decor