UK DIY News
Tesco under investigation over treatment of suppliers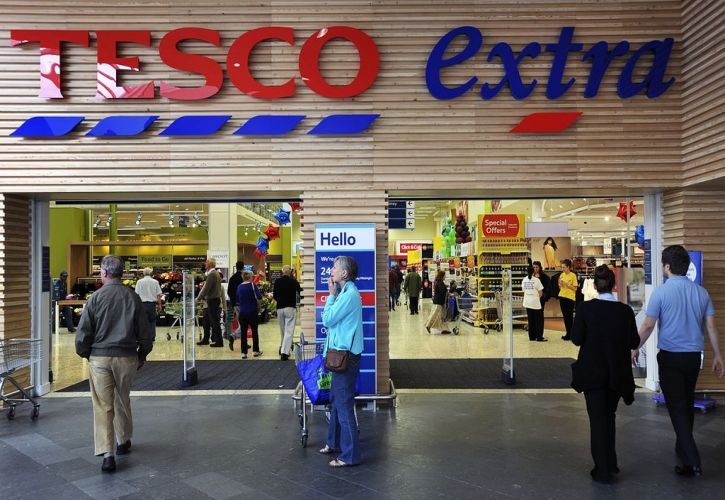 The grocery industry watchdog is launching an investigation into Tesco's treatment of its suppliers, adding to the woes of Britain's biggest retailer.
Christine Tacon, the groceries code adjudicator, said she had a reasonable suspicion that Tesco had breached the code. Likely violations, involving many suppliers and large sums of money, include:
• penalties imposed when Tesco claimed items were missing from deliveries
• charging more than an item cost when a customer returned it to Tesco
• delays in refunding suppliers when Tesco incorrectly issued duplicate invoices
• charges for in-store promotions that were either incorrect or not agreed.
Speaking on Thursday morning, Tacon urged other suppliers to come forward if they had evidence of breaches by supermarkets. She said their anonymity would be protected.
Asked by members of the Scotttish parliament's rural affairs, climate change and environment committee whether or not her inquiry could be extended, Tacon said: "It would need more from one or two people but yes please ... I do encourage suppliers to talk to me."
Tacon said there was a need for hard evidence such as witness statements and documents. "I do need more than being told something over dinner."
Without referring to a specific supermarket, Tacon described a process in which a chilled food supplier might deliver 100,000 units to a retailer but receive no documentary proof of delivery, only to receive an invoice later for only 80,000 units.
Tacon's investigation is the latest inquiry into Tesco since it revealed in September that it had overstated expected profit by £250m. The financial hole, since revised to £263m, was caused by incorrect accounting for charges on suppliers stretching back at least two years.
Tesco, under its new chief executive Dave Lewis, commissioned Deloitte to investigate its so-called commercial income. The accountants found that some of Tesco's behaviour towards its suppliers probably breached the groceries code. Tacon then asked Tesco to examine its practices and report to her.
Tesco's findings and complaints from suppliers and trade associations convinced Tacon she had enough evidence to open her first inquiry since the adjudicator was established in 2013. Sanctions include forcing supermarkets to change their practices and requiring them to take out adverts admitting to their offences.
Tesco is also under investigation by the Financial Conduct Authority and the Serious Fraud Office over the accounting scandal.
Tacon will soon gain the power to fine supermarkets for abusing their suppliers, but will be unable to impose penalties retrospectively. This means that even if Tesco is found to have broken the code it cannot be fined.
Tacon told MSPs that the government's plans to let her levy fines had already forced supermarkets to improve their behaviour. "I have been making progress because they all know I am going to get that [regulatory power] ... To have it was important."
The adjudicator's office has four members of staff including a legal officer and an investigator but Vince Cable, the business secretary, said Tacon's budget would increase by almost 40%. Tacon will take on extra staff if needed to carry out the Tesco inquiry.
Cable said: "This is an historic day for the groceries code adjudicator and shows we have created a regulator that has real teeth. Last week, I secured the final agreement in government to proceed with legislation to enable the regulator to impose hefty fines for those supermarkets found guilty of mistreating suppliers."
Tesco said: "We have worked closely with the office of the adjudicator since its creation to put in place strong compliance processes. Following our announcement last September regarding commercial income, we have worked with her to identify any relevant [grocery code] issues. An internal review we carried out and shared with the GCA identified some areas of concern. We have taken action to strengthen compliance and, as we have announced, we are changing the way we work with suppliers. We will continue to cooperate fully with the GCA as she carries out her investigation and welcome the opportunity for our suppliers to provide direct feedback."
After annual profit fell 92% to £112m, Lewis revealed last month that he would close or abandon plans for almost 100 stores and shut Tesco's head office in Hertfordshire. His plans raise the prospect of thousands of job cuts.
Tesco said on Tuesday that it would pay more than £2m to its former chief executive, Philip Clarke, and finance director, Laurie McIlwee, because it had no legal grounds to withhold the money from them. Both men were in post for most of the period between 25 June 2013 and 5 February 2015 covered by Tacon's investigation.
Source : Sean Farrell - The Guardian
www.theguardian.com/business/2015/feb/05/supermarket-watchdog-inquiry-tesco-treatment-suppliers
05 February 2015

I find the news and articles they publish really useful and enjoy reading their views and commentary on the industry. It's the only source of quality, reliable information on our major customers and it's used regularly by myself and my team.

Simon Fleet - Sales & Marketing Director, Thomas Dudley Ltd