UK DIY News
The Very Group and their move into Home Improvement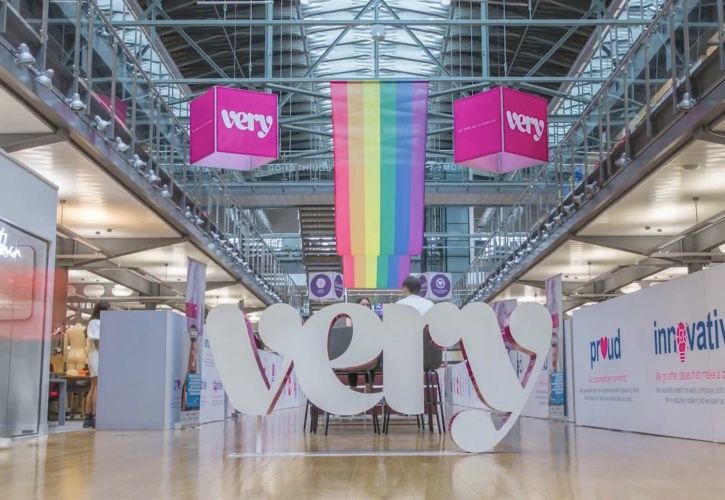 Our MD Steve Collinge recently had the privilege of asking Very Group Category Director Michael Wheeler about their recent successful move into Home Improvement and their plans for the category.
Background
The Very Group is the UK's largest integrated pureplay online retailer and financial services provider, with annual sales of £2bn. They receive an average of 1.5m website visits every day with 79% of online sales completed on mobile devices.
They sell more than 1,900 famous brands, including big name labels across Fashion, Home and Electrical as well as their own exclusive brands, serving four million customers and delivering 49 million products every year.
Their largest and fastest growing retail brand is Very.co.uk, supported by the Littlewoods.com and LittlewoodsIreland.ie brands.
Mike Wheeler, Category Director at The Very Group, comments:
Describe the typical Very/Littlewoods customer to me?
"Lots of different people of varying ages and other demographics shop with Very and Littlewoods. What unites our customers is that they value flexible ways to pay and what they enable them to do in their daily lives. Spending time relaxing at home with family and staying in control of their finances are particularly important to our customers. That's why our model can be game changing in the home improvement category."
Why have you decided to move into the home improvement category, specifically paint?
"We're able to analyse the failed searches our customers make on our websites. We knew that lots of our customers were searching for paint, but we didn't sell it. We also knew that the category is underserved online, yet online growth forecasts for paint over the next five years are positive. We launched the category in late 2019 with an ambitious annual forecast. We're currently on track to triple our target, which shows you how much our customers love the range.
"The category also felt like a good fit alongside our ways to spread the cost. Customers typically spend £50 to £100 on paint and £500-plus on other home improvement categories. We see an opportunity to drive incremental growth among our customers, who want to spread the cost on high quality home improvement projects but don't have many opportunities to do so elsewhere. By adding home improvement lines, our customers benefit, and our model opens up a whole new customer base for our brand partners."
Talk to me more about your 'Failed Search Analysis' data?
"We can collate and analyse data on the customer searches that yield no results. We can then use this data as a snapshot into what our customers are searching for at a moment in time. We can use this analysis in ranging decisions. We identified that there were a high volume of failed searches for the keyword 'paint' in a six-month period. It demonstrated the appetite our customers have for this category and how much demand for a range there is."
Which brands are partnering with you at the moment?
"We have partnered with four brands for our paint category to help us service the largest portions of the market. For emulsion and trim our partner is Craig & Rose; for craft and renovation it's Rust-Oleum; and for tools and sundries it's Harris. Our customers values brands so it was important to partner with well-known brands in each area of the market.
"We have also recently launched the Blackfriar woodcare brand. We launched the Blackfriar brand much earlier than planned in response to failed search data. Key areas of the business really worked together to deliver it quickly and with maximum impact."
What are the best-selling colours within your Paint Category?
"As expected, our wall and ceiling range bestsellers are neutrals and light greys, but we have also had two pink shades in our top five consistently. According to the brand, the popularity of pink is a complete anomaly in comparison to data from other routes to market. We tend to over index in pink in other areas of Homewares such as textiles, so it's really interesting to see this play out in paint too. In terms of craft spray paint, Rose Gold is our bestselling shade by a long way, which isn't a surprise to any of us. It's definitely a trend that is here to stay."
What other categories are you thinking about moving into?
"We have several new territories we're considering. These are either categories that are completely new to us or where we under index against the market and know there is an opportunity to scale up.
"It's too early to say which category we'll pursue next. What we do know is that it will work in cohesion with our existing categories to help our customers 'complete the room'. We want our category proposition to offer the full package; start-to-finish solutions for our customers' different decorating projects."
What are you looking for from Home Improvement suppliers?
"We value brand partners to recognise the value online retail can deliver. One of our initial concerns was that customers aren't ready to buy paint outside of a bricks and mortar setting. We have now demonstrated that the online channel is a valuable and viable route to market for paint when done right, and we believe the same is true for other home improvement categories."
How do interested suppliers approach you with their products?
"Interested brand partners should contact a member of our team for an initial conversation."
Mike Wheeler is home category director at The Very Group and can be contacted at
michael.wheeler@theverygroup.com
Source: An exclusive interview with the Very Group by Steve Collinge
If you enjoyed this content and are a supplier, retailer or investor in the Home Improvement Industry, I think you'll love our weekly newsletter, sign-up for it here.
18 June 2020

Insight provides a host of information I need on many of our company's largest customers. I use this information regularly with my team, both at a local level as well as with our other international operations. It's extremely useful when sharing market intelligence information with our corporate office.

Paul Boyce - European CEO, QEP Ltd.