UK DIY News
Travis Perkins reports Q1 sales increase of 5.1%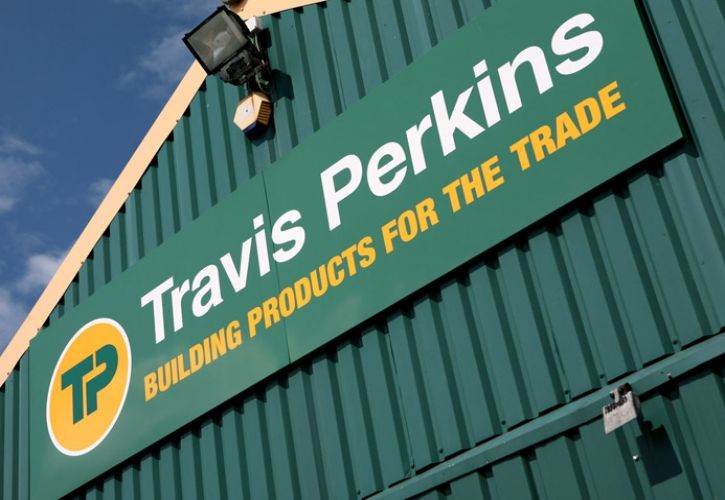 Building materials supplier Travis Perkins has posted a rise in first quarter sales in a further sign that activity in the UK construction sector could pick up again in 2015.
The company, which can trace its roots back to a joiners shop in the City of London in 1797, said sales were up 5.1 per cent with improvements in all businesses except plumbing and heating.
As a result, Travis Perkins shares on the FTSE 100 index pushed higher today, gaining 53.0p at 2,072.0p.
The company blamed the decline in its plumbing and heating division on the Government's energy company obligation scheme, which pulled forward boiler sales into the first quarter of 2014.
The scheme was introduced in January 2013 to reduce Britain's energy consumption and support people living in fuel poverty by funding energy efficiency improvements in homes. Larger energy companies are set obligations to install insulation and heating measures in order to achieve reductions in energy usage and heating costs.
But the company, which owns the Wickes DIY chain, Tile Giant and City Plumbing Supplies, said there were some signs of recovery in the boiler market towards the end of the period.
The increase in first quarter sales comes after the latest figures showed that builders are more confident than at any other time in the past nine years.
A report conducted in April, by Markit and the Chartered Institute of Procurement and Supply, found that 57 per cent of companies expect construction output to rise over the next 12 months and only 3 per cent expect a fall.
This was despite Markit's index of activity in the construction sector dipping from 60.1 in February to 57.8 in March - the lowest score for three months.
Last month Travis Perkins announced plans to invest between £150million and £200million pounds a year, as well as create 4,000 new jobs across the country over the next four years.
John Carter, Travis Perkins' chief executive, said: 'Our three priorities for the year ahead remain unchanged; the modernisation of Travis Perkins, the transformation of Wickes, and the re-segmentation of the Plumbing & Heating businesses.
'The progress we are making underpins our confidence that the plans we have in place and the investments we are making will support further outperformance of our markets, medium-term double digit operating profit growth and continued growth in return on capital.'
Earlier this week Mr Carter bemoaned the end of the British love affair with DIY.
Once a nation of home improvement addicts, the FTSE 100 boss said that Britons could no longer be bothered to do up their own homes, stating that it was easier and cheaper to employ someone from Romania, Bulgaria or Poland.
He told the Sunday Telegraph: 'It was driven by the influx of Eastern European builders who were skilled and competent. They regulated prices and gave people a choice. The UK fell out of love with DIY from the peak when Changing Rooms and Ground Force shows were on TV.'
He added: 'We would much prefer to bring in a tradesman who they know will do the job well. Overall people will get much more satisfaction from the job if it has been done professionally.'
Analysts said that the death of DIY could be tracked to the emergence of generation rent - an entire group of people in their early 20's, 30's and 40's unable to get on the housing ladder.
As a result young couples are no longer doing DIY and improving their properties, instead a landlord will hire a tradesman to fix any issues that occur.
Analysts also pointed to the fact that Right to Buy was at its peak in the 1990's and people who bought their council houses were more likely to have manual skills and go for DIY fads and fashions.
Read the full IMS here.
Source : Mark Shapland - ThisIsMoney.co.uk
www.thisismoney.co.uk/money/markets/article-3050447/Travis-Perkins-quarter-sales-rise-5-1-sign-construction-activity-picked-up.html
22 April 2015

Insight DIY is the only source of market information that I need and they always have the latest news before anyone else.

Neil Anderton - Sales Director, British Ceramic Tile