UK DIY News
Travis Perkins: 'strong underlying performance in first half'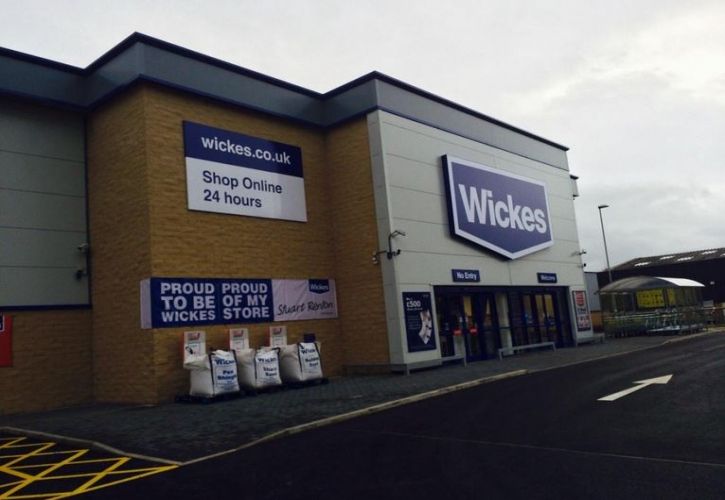 Travis Perkins plc has published interim results for the six months ended 30th June 2015.
Highlights inlcude:
• Revenue increased by 7.8% with like-for-like revenue up 5.7% (16.5% on a two-year basis)
• Adjusted operating profit, excluding the impact of property profits, increased by 9.0% to £182m • Adjusted EPS increased by 1.5% to 54.2p, lower than the growth in adjusted operating profit due to lower property profits and non-cash charges relating to foreign exchange contracts
• Interim dividend increased 20.4% to 14.75p, reflecting confidence in future growth prospects
• Gross capital investment of £131m, including £45m of freehold property investments
• Network expansion continued, with 49 new branches and stores and a further 15 implants to better utilise existing space • Lease adjusted net debt maintained at £1.8bn
• Lease adjusted return on capital employed was maintained at 10.5% reflecting timing of property profits and capital investment to drive on-going market outperformance and sustainable growth
John Carter – Chief Executive Officer said:

"The Group has delivered a strong underlying performance in the first half. Our key strategic priorities are unchanged; modernising General Merchanting, transforming Wickes and completing the Plumbing & Heating re-segmentation programme. We continue to anticipate a full year result in line with expectations and delivering against our targets including low double-digit profit growth and sales outperformance of our markets. In support of these targets we have increased both capital and operational investment in our businesses to improve our customer propositions across range, availability and value, whilst allowing us to leverage the scale of the business."
Divisional Performance
General Merchanting
• Revenue increased by 7.8%, with good growth across the UK and continued market outperformance. Sales growth was particularly strong in heavyside categories.
• Underlying adjusted operating margins, excluding property profits, were sustained with gross margin improving; a function of good progress in sourcing initiatives and solid price inflation pass through. This was offset by costs incurred as part of on-going improvement activity and investment in customer service teams in Travis Perkins branches initiated in the second half of 2014.
• Property profits of £1m were lower than the previous year (2014: £8m) owing to profit recognition from the St. Pancras branch development in 2014.
• Plans to modernise the Travis Perkins business are progressing well with over 400 branches now served by heavyside range centres. This has improved the range and availability of heavyside products and has resulted in sales uplifts for the branches supplied by the range centres. The new branch format trials are progressing well, with 12 now in operation.

Plumbing & Heating
• The heating market continues to be difficult with intense price competition impacting sales in both PTS and F&P. However, there are signs of recovery in the local bathroom installer market, served by City Plumbing.
• As expected, revenue was down slightly in the first half, driven by the non-recurrence of sales linked to the Energy Company Obligation (ECO) Scheme, tougher market conditions, and disruption from the re-segmentation programme. Like-for-like sales growth was positive in the second quarter and it is expected that this positive growth will continue through 2015.
• Underlying adjusted operating profit, which excludes property profits and one-offs incurred in 2014, reduced by £1m. This was mainly due to costs incurred in the conversion of PTS branches into City Plumbing, and reduced operating leverage given the lower sales volume.
• Good progress is being made on the resegmentation programme, with 48 branch conversions from PTS to City Plumbing completed in the half. This brings the number of converted branches to 94, meaning more than half of the intended 180 conversions are now complete. A further 25 branches were closed where sites were not well positioned, with customers transferring to larger catchment PTS branches or local City Plumbing branches.
Contracts

• Revenue grew by 17.9% due to very strong growth in Keyline and CCF with both businesses taking significant market share. BSS maintained its position as the market leader in the industrial plumbing market in a more competitive operating environment.
• Adjusted operating margin reduced by 50 basis points, reflecting a 120 basis points reduction in gross margins, primarily as a result of higher sales growth in the lower margin businesses, a shift of product mix in Keyline towards heavyside products and more pricing competition in BSS' markets. This was partially offset by a 60 basis points improvement in operating costs. Lease adjusted returns increased by 1ppt to 13%.
• The integration of Rudridge into the Keyline business is progressing in line with plans.
Optimising the Contracts footprint is a key focus, combined with relocating and redesigning branches to improve operational efficiency, and adding further CCF branches to provide a better service to customers and improve the efficiency of the delivery network.
Consumer

• Revenue increased by 8.6% to £693m with like-for-like sales growth consistently above 6% through the first half of the year, demonstrating continued strong outperformance of the
market.
• Underlying adjusted operating margin, which excludes property profits, was maintained at 5.6%, with progression on gross margin offsetting over £4m of costs incurred to conduct the planned extensive range reviews in Wickes to improve the customer proposition.
• The expansion of the Toolstation network is continuing at pace, with a further 18 branches
opened in the first half, taking Toolstation to 202 branches in the UK and Netherlands.
See the full publication here: Travis Perkins http://www.insightdiy.co.uk/articles/travis-perkins--interim-results-2015/706.htm
Source : Travis Perkins PLC
www.travisperkinsplc.co.uk
04 August 2015

Insight DIY is the only source of market information that I need and they always have the latest news before anyone else.

Neil Anderton - Sales Director, British Ceramic Tile