International DIY News
Trends in the US housewares market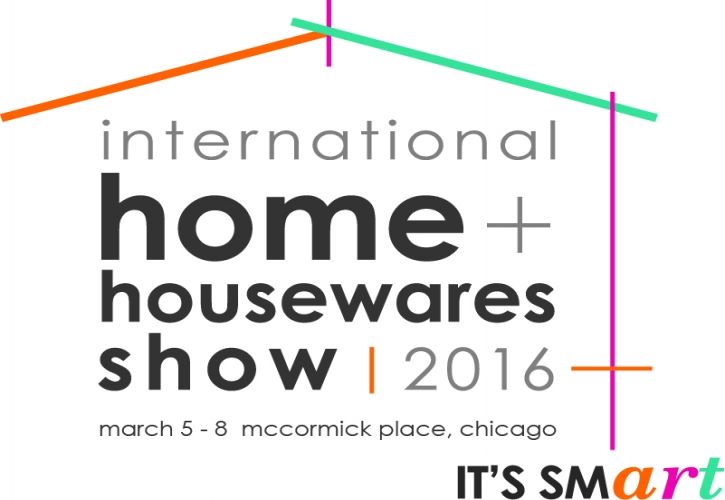 As the global economy has become reinvigorated, North America has emerged as one of the strongest markets for 'housewares' in the world. According to the most recent estimates, the U.S. and Canada accounted for 25.9% of global housewares retail sales totaling US$322.6 billion. For 2013 U.S. sales grew 5.9% over 2012 and 2015 is poised to show even more growth.
So what are the latest trends in the market and what opportunities do these present for exporters?
Differentiation
It has never been more important for retailers to have unique offerings to make certain that they entertain and continue to entice their customers. The retailer as curator is a growing trend.
Many consumers are bewildered by broad assortments and look to their favorite retailers to help them select products. Narrow assortment stores such as Aldi, Costco and Trader Joe's are thriving and many other retailers are evaluating assortments with an eye to making shopping a little less challenging.
Design continues to be a key differentiator for both narrow and broad assortment retailers and consumers to be the primary factor in helping retailers help their customers find products that match their needs and better reflect their personal sense of style.
Making at Home
With 3D printing at home poised to shake things up, the make-it-at-home movement continues to grow. As an example, there is a pancake printer available that functions like a 3D printer for unique and customized breakfast treats.
Although ebbing slightly in importance, home beverage making still drives consumers and the introduction of new appliances to make cold beverages at home promises to reinvigorate this segment. For other beverages, home coffee brewing seems to be growing in the premium coffee beverage segment even as other systems fight it out for basic coffee making. Blending and smoothie making appear to be strong and growing as more companies are offering products in the premium, high powered blender segment.
Internet of Things
Although still in its infancy connected home and smart home products seem positioned to play an exploding role in home products. As one expert has said, 'If it plugs in or is driven by battery, it will be connected.'
New connected products are announced almost daily. But a looming challenge will be the creation of a common operating portal that will allow the consumer to control many different appliances, lights, security systems, thermostats and other devices through their phone or tablet. Several candidates for that portal are in development or on the market already.
Addressing the Consumer
The consumer is now completely in charge with purchasing options which span many channels. Many traditional brick and mortar retailers have expanded their outreach to their customers that allows them to shop in person or across several digital platforms.
And new this past fall suppliers who exhibit at the International Home + Housewares Show now receive free exposure to consumers on IHA Inspired Home (www.TheInspiredHome.com), a consumer web destination that features products, food preparation recipes and tips, home organization advice and plenty of additional product information.
Omnichannel
As consumer online-only purchasing platforms continue to grow, traditional retail has begun to fight back. Some 95% of retail is still done in stores. Eight of the top ten U.S. Internet retailers also have a brick and mortar presence. Every day another U.S. retailer announces unprecedented growth in its online business.
Williams Sonoma says that over 50% of its 2014 business was done online. Even Home Depot recently announced a 30% quarterly growth online; a total of 5% of their total business is now digital. Same with Bed Bath and Beyond.
And most of the online purchasing has now moved to phones or tablets, a trend that will continue to accelerate.
Come and see these trends in action at the 2016 International Home + Housewares Show in Chicago, USA, to be held 5-8 March 2016. 60,000 housewares professionals from more than 120 countries will attend in search of the latest in products for homes around the world.
For more information about the International Home + Housewares Show, and to pre-register for the 2016 Show, please visit www.housewares.org.
Source : Piritta Törrö - Inspired Connection


08 June 2015

Insight DIY always publishes the latest news stories before anyone else and we find it to be an invaluable source of customer and market information.

Max Crosby Browne - CEO, Home Decor