UK DIY News
UK Inflation leaps to 2.3%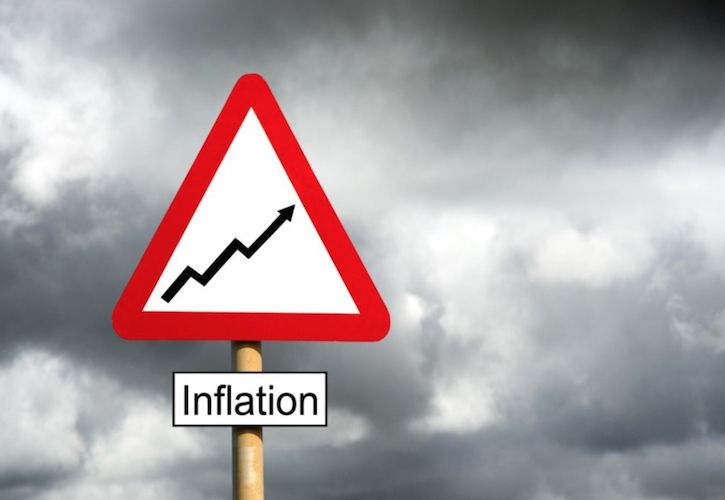 Inflation in February soared to 2.3%, well above the 2% Bank of England target, and at levels not experienced since September 2013.
According to the Office for National Statistics' (ONS) Consumer Price Index (CPI), food inflation contributed to the increase after the supermarket price war came to an end last month, with prices rising 0.3% year on year, ending 31 consecutive months of decline.
Check out all the latest Economic Data in our Knowledge Centre here.
When compared with January 2017, the cost of food was 0.8% higher, compared to an increase of only 0.1% a year ago. ONS deputy national statistician Jonathan Athow said "Inflation has risen to its highest rate for almost three-and-a-half years with price increases seen across a range of items but with food and fuel having the largest impact,"
Predictions for the coming months remain bleak, as Kristin Forbes stated inflation was "rising quickly and was likely to remain above target for at least three years".
A separate measure of inflation, the Retail Price Index which includes council tax and mortgage payments, also rose by 3.2 per cent in February.
A new economic indicator CPIH has been launched this month by the ONS and you can read more about it here - Introducing the new CPIH measure.
PwC senior economic adviser Andrew Sentence said: "It is no surprise to see inflation picking up further and going above 2%. This is the product of increasing global price pressures and the weakness of the pound. Inflation has been rising across a range of countries recently - including the United States and members of the Eurozone - as higher energy and food prices feed through to consumers.
"The additional upward pressure from the decline in sterling over the past 18 months will push UK inflation up further over the course of this year - to 3% or possibly higher.
"Higher inflation will squeeze consumer spending to some degree but if the economy remains resilient, the Bank of England MPC should be considering a rise in interest rates to counter the surge in inflation."
Source: Insight DIY & ONS
Keep up to date with all of the UK's key economic indicators by signing up to our Insight DIY weekly newsletter here.
21 March 2017

Insight DIY always publishes the latest news stories before anyone else and we find it to be an invaluable source of customer and market information.

Max Crosby Browne - CEO, Home Decor