UK DIY News
Unions up for fight with B&Q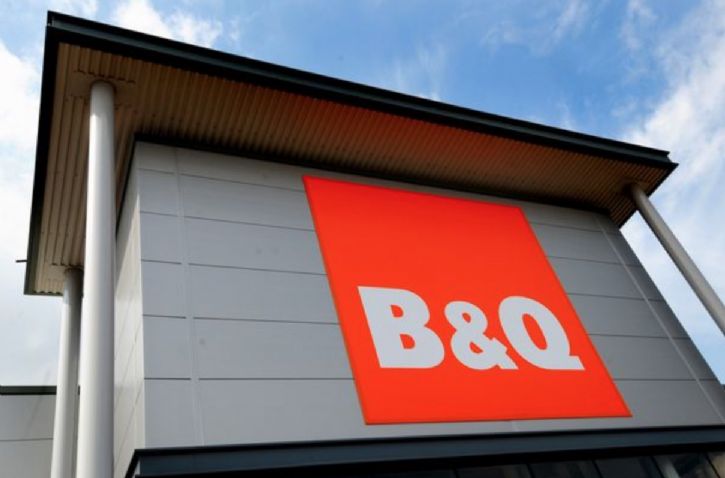 SHOPWORKERS' union Usdaw is preparing to challenge DIY giant B&Q over pay cuts imposed as part of measures to introduce the new National Living Wage.
The £7.20 per hour minimum rate will be introduced for workers aged 25 and over from tomorrow.
The tool chain is to raise its minimum pay level to the higher rate of £7.66 for all staff – but is also scrapping double-time for Sundays, ending summer and winter bonuses and axing zone allowances.
Some of its 27,000 staff are set to lose thousands in the change, with anyone who refused to sign new contracts by last Thursday's deadline expected to leave their roles with the company today.
Affected employees will receive one year's compensation and last night the retailer, which does not recognise unions, said "virtually all" had accepted new terms and conditions.
However, Usdaw told The National it is readying a number of cases for employment tribunals.
David Gill, Usdaw's national officer, said: "Staff in B&Q are angry that changes are being imposed by management and not collectively negotiated.
"Usdaw, as the trade union for B&Q staff, have sought to meet the company but they have refused and we urge them to reconsider.
"We continue to provide advice, support and representation to our members in B&Q who have suffered a detriment and we are preparing cases for employment tribunal."
One former B&Q employee told how staff had been warned not to discuss the pay changes outside the company on social media or in newspapers.
The woman said her daughter, who still works for B&Q, will lose £800 per year while others will be £2,000 to £4,000 worse off.
The source, who wanted to remain anonymous for fear of jeopardising her daughter's position, said: "She had two options – either take the offer or look for a new job.
"This story needs to be put out there so people can be aware of what big companies are doing to their staff."
David Cameron said said the pay change is part of the Tory Party's "One Nation message", adding: "We back work. We promote well-paid work. We want you to keep more of your own money. That's why we can say we are the true party of working people in Britain today."
However, campaigners say the sum falls far short of what is actually needed, with the Living Wage Campaign calling for an £8.25 minimum, rising to £9.40 in London to reflect additional living costs.
Meanwhile, B&Q has been accused of using the rate change as an "excuse to cut pay and benefits" despite parent company Kingfisher Group recently posting statutory pre-tax profits of £512 million.
The chief executive of the group, Véronique Laury, takes home a basic salary package of £700,000.
Last night, a petition on the website change.org, apparently written by a B&Q manager, had reached more than 107,000 signatures.
The author, who used the pseudonym Kevin Smith to "protect" himself at work, claims to have been with the company for more than five years and wrote: "I feel ashamed to work for a business that treats their employees with so little respect."
A B&Q spokesperson said: "We understand and are sorry that a small number of our colleagues feel upset. Our aim is to reward all of our people fairly so that employees who are doing the same job receive the same pay.
"B&Q is committed to being a good payer and our overall package is one of the best in retail."
They added: "The majority of our employees are unaffected or better off as a result of the changes to our pay and reward framework, and no-one's basic pay has been reduced."
31 March 2016

Thank you for the excellent presentation that you gave at Woodbury Park on Thursday morning. It was very interesting and thought-provoking for our Retail members. The feedback has been excellent.


Martin Elliott. Chief Executive - Home Hardware.