UK DIY News
Walmart appoints Sean Clarke as ASDA CEO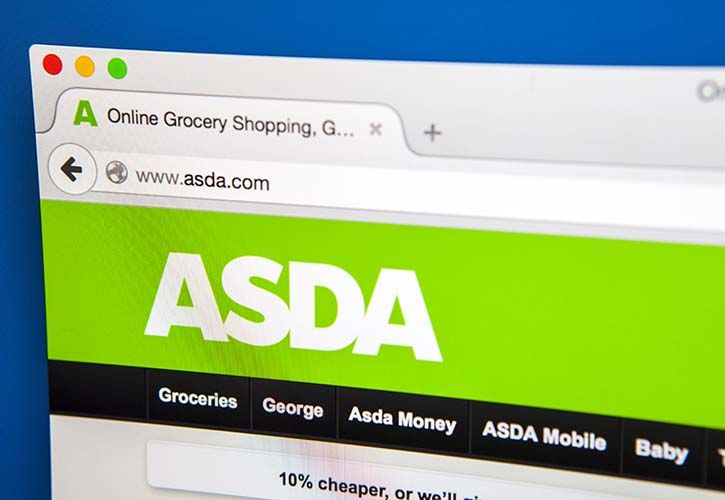 Leadership changes in UK, China and Canada
Bentonville, Ark., Jun. 13, 2016 – Today, Wal-Mart Stores, Inc. (NYSE: WMT) today announced a series of leadership moves in its International division.
Andy Clarke, President and Chief Executive Officer at Asda, has decided the timing is right to step aside from his role with the company. Over more than 20 years with Asda, and the last six as CEO, Andy has been a key contributor to Walmart's success in the U.K., one of the world's most competitive retail markets. Andy and his leadership team have played a key role in several innovations in the marketplace, such as grocery home delivery and pickup. He has also served as a strong leader for the business during a time of increased competition and heightened customer expectations.
Andy will remain with the business until the end of July, at which point he will serve as an advisor for the remainder of 2016. He will also retain his current role as Asda's representative in certain functions, namely as president of the IGD, a research and training charity which provides information and best practice to the global food and grocery industry.
With Andy's departure Sean Clarke will return to the U.K. and Asda, as President and Chief Executive Officer, effective July 11. Most recently, Sean served in the same role with Walmart China, distinguishing himself by leading growth in a critical market. Sean is one of Walmart's most experienced executives, with a Walmart career that includes extensive experience abroad including Walmart Japan, Walmart Canada and starting his retail career in the UK at Asda back in 1996. Sean's leadership will allow Asda to build upon the momentum of Project Renewal and reposition the business in a very competitive market place.
Walmart also confirmed that Roger Burnley will be named deputy CEO and chief operating officer of Asda when he rejoins the business in October 2016. Roger will be a strong support to Sean Clarke having held a variety of senior leadership positions across commercial and operational functions of UK retail businesses. He worked at Asda between 1996 and 2002 and was part of the core team responsible for integrating Asda into Walmart following its acquisition in 1999.
With this move Dirk Van De Berghe, currently President and Chief Executive Officer, Walmart Canada will take over leadership of the Walmart China business, effective August 22 pending work authorization. In addition, Dirk will also serve as Regional President for our Asia business, including Walmart Japan. At Walmart Canada, Dirk's depth of experience allowed Walmart to strengthen its growing food business in the market and complement a highly-successful general merchandise operation. Walmart will announce a new leader for Walmart Canada shortly.
This move will allow Scott Price, currently President and Chief Executive Officer – Walmart Asia to focus exclusively on his additional role as Chief Administrative Officer – Walmart International.
David Cheesewright, president and CEO of Walmart International, said, "Actively managing our global business portfolio is a key element of our international strategy, and we must have the right talent in place to lead our businesses through times of change.
"Sean is one of our most experienced global executives, and through his leadership we will build upon the momentum of Project Renewal to reposition Asda in a very competitive market place. I'm also excited about Roger coming back to Asda, as we view him as a top talent and a future CEO.
"Together with the existing Asda executive team, Sean and Roger will serve as an incredibly powerful team to lead our Asda business. Their complementary skills and combined expertise in the U.K. retail market and globally brings an unrivaled breadth of retail knowledge to Asda."
Cheesewright continued, "Dirk is well positioned to lead the China and Japan businesses due to his prior roles in Asia and his deep knowledge of the retail business from his time in Europe."
He also noted that Walmart has a strong track record of growing global retail leaders. "Global talent is one of our best assets - and our commitment to creating opportunities for diverse experiences is why we have some of the best retail leaders in the world."
Sean Clarke commented on the news: "Rejoining Asda at such a critical point in the development of the UK retail market is both a challenge and a privilege. After spending the last 15 years in Walmart's global retail markets, I'm looking forward to returning to the business that got me hooked on grocery retail."
Roger Burnley added: "Asda is a business I know well, and one I'm excited to rejoin at a critical time in its history. I've always admired Asda's passionate colleagues, relentless focus on the customer and its ability to reposition itself in a crowded marketplace. Being part of the world's largest retailer also presents a huge personal opportunity to work alongside world-class talent, including Sean. I'm looking forward to getting started."
Walmart International posted strong financial sales performance at its Q1 FY17 earnings update. 10 of Walmart's International 11 markets posted positive year-on-year sales results, with 9 of those markets growing comp sales by more than 4 percent on a constant currency basis.

Image: chrisdorney / Shutterstock.com

Source : Walmart Press Release
www.walmart.com

If your business is interested in pricing intelligence or you're currently trying to track retail prices manually, there really is a much easier way. Just contact us here.
To advertise on the Insight DIY website and download our media pack, click here.
Sign-up for our weekly newsletter here.


13 June 2016

Insight DIY always publishes the latest news stories before anyone else and we find it to be an invaluable source of customer and market information.

Max Crosby Browne - CEO, Home Decor