International DIY News
Wesfarmers 2017 Strategy Briefing Day - Key Points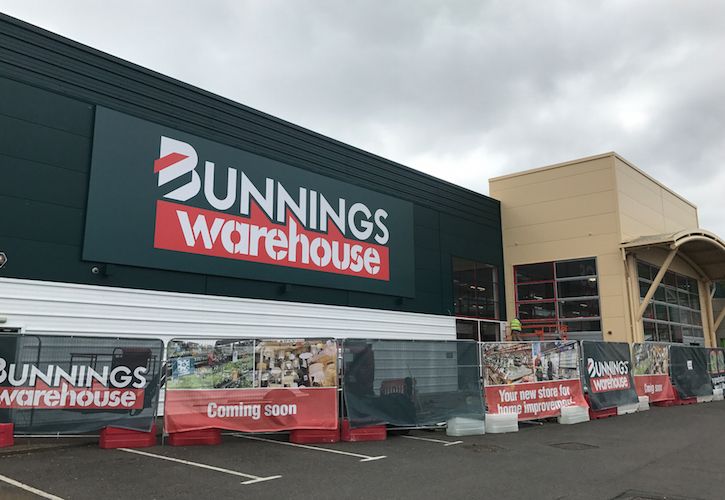 At the Wesfarmers Strategy Briefing session held earlier today in Sydney, outgoing Wesfarmers CEO Richard Goyder provided an update on Bunnings UK & Ireland.
The key points are summarised below:-
Performance continues to be impacted by disruption 'across all areas of the business'.
Price deflation is in line with expectations.
Performance of Homebase in May 2017 was disappointing, although the business did make a profit, it was not as good as hoped for and did not make up for the losses incurred during the previous months. Mr Goyder blamed the poor UK weather in May (see our comments below).
He admitted that Kitchens and Bathrooms were hurting them and impacting on profit.
The third pilot store (Hemel Hempstead) will open on Friday 9th June 2017 and as confirmed previously, four pilots would be up and running by 30th June and ten pilots by the end of 2017.
They are pleased with customer traffic and performance of the Bunnings brand in the two St.Albans stores.
However, he stated in very clear terms that 'successful pilots are an absolute precursor to further investment'. This was confirmed again later in the session by Wesfarmers Finance Director Terry Bowen.
Analysts questioned Goyder on what the success factors are in the pilot stores and he responded with the following - sales and profit performance and return on investment.
Based on the current performance of the two pilot stores, they'd be confident to go ahead and roll out now, however, the other pilot stores would test different size formats and customer groups.
He was also asked 'is Homebase losing money in the second half' and Mr Goyder confirmed that they were, mainly due to kitchens and bathrooms.
Comment was also made on HRG under-investment in people and the need to replace and invest in store managers and store staff much more than expected.
When questioned further by analysts, he also confirmed that it would be a fair assumption that BUKI would also lose money during the first half of 2018.
Mr Goyder confirmed that they'd be taking the Wesfarmers board to the UK in a few weeks to see both the pilot stores and competing retailers.
Download the full Strategy Day presentation here.
Insight DIY Commentary & Analysis
The summary from Mr Goyder was initially consistent with previous updates, the 'new news' being the opening of Hemel on 9th June and more importantly the fact that Homebase may not be making the expected profit during the three key trading months - April, May & June. This is very bad news for Homebase. If they can't make sufficient money during the key summer months, the weakened kitchen and bathroom offer, will not be able to make up any of the sales/profit shortfall during the off-season. At this point, we believe that Homebase is unlikely to generate an annual profit under the first three years of Wesfarmers ownership.
The good performance of the two St.Albans pilot stores is no surprise. They were deliberately chosen, because they've always been profitable stores under the Homebase brand and with no B&Q competition near by and all the local advertising and brand awareness activity by Bunnings, it's no surprise that they're working. Milton Keynes will be the first real test for Bunnings UK, with a refurbished B&Q Warehouse, new format Wickes and a Range store, all within spitting distance.
I'd also like to question Mr.Goyders excuse regarding poor UK weather in May impacting performance of Homebase. For the record, May 2017 was the second warmest May during the period 1910 to 2017, only beaten by 2008. Rainfall for the month was 83% of the annual average and sunshine was 115% of the average.
For the UK as a whole, May 2017 was the tenth sunniest May since 1929.
Check out the Met' Office summary for yourself here.
Source: Steve Collinge - MD Insight Retail Group Ltd.
Interested in following Bunnings performance in the UK? Sign up for our weekly Insight DIY newsletter here.
06 June 2017

Insight provides a host of information I need on many of our company's largest customers. I use this information regularly with my team, both at a local level as well as with our other international operations. It's extremely useful when sharing market intelligence information with our corporate office.

Paul Boyce - European CEO, QEP Ltd.