International DIY News
Wesfarmers profit to be wiped out by write-downs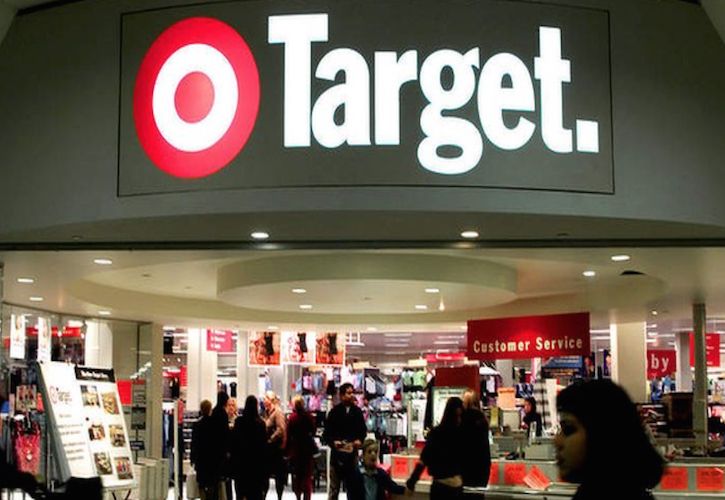 Wesfarmers chief executive Richard Goyder has put a brave face on the conglomerate's decision this morning to warn of impairments of more than $2.3 billion Australian Dollars, the biggest hit to the company's balance sheet in its 102-year history.
At this mornings press conference Mr Goyder stated that taking the mostly non-cash impairments, at Target and its Curragh coal mining business, was the right thing to do – albeit a tough decision.
The decision will wipe out nearly all of Wesfarmers' 2016 full-year profit, with the Perth-based conglomerate booking a profit of just over $2.44bn in 2015.
"When you announce a couple of billion dollars of impairments, even though they are non-cash, then, I'm sort of not doing cartwheels about it, and we are certainly not doing cartwheels about Target's current trading and that's why we made the change a few months ago (to merge Target and Kmart),'' Mr Goyder told The Australian.
Having been CEO of Wesfarmers since 2005, Mr Goyder led the takeover of Coles, Target, Kmart and Officeworks for more than $20 billion in 2007, and noted today's massive impairments on his watch was unwelcome.
"So, I would not rate this as one of my better days in the group, but as we always do, we face into issues and that's what we have done here.
"Frankly, in a sense I don't worry too much about what people think about me. I worry a lot about what they think about Wesfarmers, that to me is the reputation of the group is paramount, the key part of what we all do.
"Days like to today don't help, but I think there is good reason for all these things. As usual Wesfarmers tries to do the right thing and also we generally take a conservative view on things and obviously advise the market as quickly as we can.''
Wesfarmers shares have fallen after the giant WA-based conglomerate said the adjustments followed a strategic review that found current weak trading conditions did not justify the carrying values ascribed to the two divisions.
As a result, a non-cash impairment of between $1.1bn and $1.3bn will be recorded at Target, while Curragh will see $600 million to $850m slashed from its carrying value.
"This considers [Target's] current trading performance and short-term outlook, as well as changes to its strategic plan within the new Department Stores division," Wesfarmers said.
"This non-cash impairment will be recorded as a writedown of Target's share of goodwill arising on the acquisition of the Coles Group, as well as selected individual store based assets."
Wesfarmers also said Target was on track to lose $50m in the current financial year, before factoring in $145m of restructuring costs that are designed to improve the brand's flagging performance. Both figures are separate to the non-cash impairments. In all, total impairments and restructuring charges amount to between $1.85bn and $2.3bn.
Andy Forster, senior investment officer for listed investment company Argo Investments, said he wasn't shocked by the massive writedowns and impairments unveiled by Wesfarmers this morning.
"This is obviously a reflection of the challenging market conditions Wesfarmers faces with the restructuring that Target needs to improve that business from here,'' Mr Forster told The Australian. Wesfarmers is Argo's fifth biggest investment in its equities portfolio and Mr Forster said there was now a cloud over the future growth in Wesfarmers' dividend payments.
''There is uncertainty now as to if the dividend will grow, they don't have a progressive dividend policy, but have had a high payout ratio in the past, and so we clearly don't expect the dividend to grow this year.
''There is just hope that the benefits from restructuring Target will flow from here, flow next year perhaps, and the board will have to look through this to think about dividends over the next year." Mr Forster said there was also hope the worst was behind Wesfarmers' loss-making coal division.
"In terms of coal, Wesfarmers have taken a lot of the pain now, this year, there has been cost taken out from the coal business and the company should also see the benefits of currency falls to the coal operations in the coming year.'' It is the latest bad news through a troubled few years for Target. In 2014, Wesfarmers was forced to book a $640m writedown against Target, which at the time wiped off more than one third of the carrying value in Wesfarmers accounts.
Turmoil at Target again flared up earlier this year when an accounting scandalrevealed the merchandise and apparel business had overinflated its earnings by squeezing early payments from suppliers. Wesfarmers had announced earlier it would merge the operations of Target with its much more successful Kmart business under the control of Kmart boss Guy Russo.
"Whilst Target has made operational progress in recent years, market competition and disruption has continued to accelerate, including from the very strong performance of Kmart," Wesfarmers managing director Richard Goyder said.
"Under Guy Russo's leadership, the new management team has completed a detailed assessment of business opportunities and begun revising strategic plans, which will include greater property coordination as well as accelerating activity in Target to ensure that it has the best foundation possible on which to build future success."
The likely $50m loss at the struggling apparel and homewares retailer was pinned on lower margins tied to discounting and a softer Australian dollar.
The group said high seasonal clearance of unwanted stock was required due to unseasonably warm autumn temperatures, with the firm the latest in a run of Australian retailers to bemoan the impact of weather on performance.
Wesfarmers added a "difficult industry environment" was responsible for the Curragh write down. "This mainly reflects a slower forecast recovery in long term export coal prices and higher volatility (including in exchange rates)," the conglomerate said.
"The effect of this impairment charge will be to write down the depreciable and amortisable assets of Curragh."
Wesfarmers said the major writedowns would have no impact on current trading and would "not impact" the group's capacity to comply with banking covenants. They will also not detract from the group's full-year dividend.
"The decisions which we have outlined today reflect more difficult market conditions in both Target and Curragh, but we remain confident that operationally we have the right plans to improve future performances over time," Mr Goyder added.
The final figures will be revealed in the group's FY2016 accounts on August 24.
Wesfarmers shares slid 0.2 per cent to $41.89 at 3.30pm (AEST), recovering from earlier falls of 2 per cent but still sharply underperforming a 1.5 per cent rise in the broader market.
Source: The Australian.
25 May 2016

I find the news and articles they publish really useful and enjoy reading their views and commentary on the industry. It's the only source of quality, reliable information on our major customers and it's used regularly by myself and my team.

Simon Fleet - Sales & Marketing Director, Thomas Dudley Ltd