International DIY News
Wesfarmers Reports Rise in Sales, Profits and Dividend in Full-Year Trading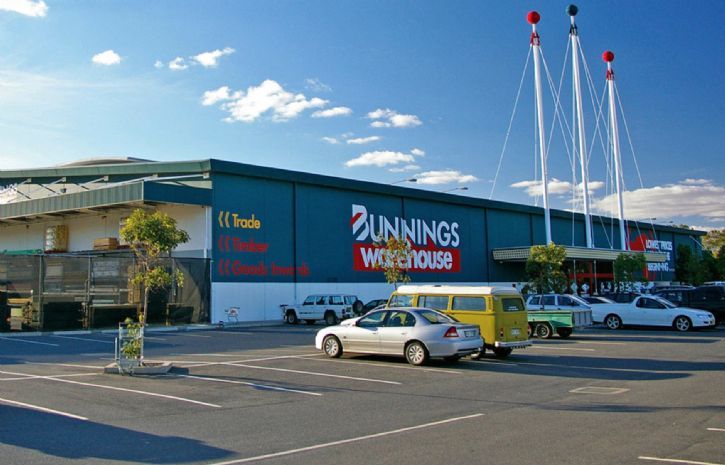 Wesfarmers has reported on trading for the year ended 30th June 2019.
Prior to the publication of results, analyst views had been bearish, with six 'sell' and zero 'buy' recommendations. Little changed on publication - despite a rise in revenue, profits and dividends - and the share price fell by 2.25% to A$37.82 per share.
Excepts from the report follow:
The Group reported a net profit after tax (NPAT) of $5,510 million for the full-year ended 30 June 2019. The reported profit includes post-tax significant items of $3,171 million relating to discontinued operations including gains on the demerger of Coles and disposals of Bengalla, Kmart Tyre and Auto Service (KTAS) and Quadrant Energy, which were completed during the first half of the financial year. NPAT from continuing operations increased 13.5 per cent (excluding significant items in the prior year) to $1,940 million.
It was pleasing to have recorded strong results and improved shareholder returns during a year of portfolio renewal. The successful repositioning of our portfolio for sustainable growth has strengthened our balance sheet while also distributing a special dividend to our shareholders. Importantly, during this period of change, our operating divisions have also continued to generate solid returns while remaining focused on long-term value creation.
After adjusting for the $128 million contribution from the Group's 15 per cent investment in Coles, earnings before interest and tax from the Group's continuing operations increased 7.4 per cent during the year, benefiting from continued growth in Bunnings Australia and New Zealand, Officeworks and Chemicals, Energy and Fertilisers (WesCEF). The directors declared a fully-franked final ordinary dividend of 78 cents per share, reflecting Wesfarmers' earnings from continuing operations, and Wesfarmers' dividend policy which takes into account available franking credits, current earnings and cash flows, future cash flow requirements and targeted credit metrics. This brings the full-year ordinary dividend to $1.78 per share and total dividends to shareholders this year of $2.78, including the fully-franked special dividend of $1.00 per share paid in April 2019.
Retail
Bunnings generated a solid result that demonstrated the diversity of its customer base and resilience of its product offering. The significant progress in expanding the Bunnings digital offer as well as continued innovation in merchandise, services and deeper commercial engagement were highlights for the year.
For Kmart Group, trading conditions moderated during the year and performance was below expectations. Despite this moderation, Kmart has continued to invest in its customer offer and price leadership position that has delivered strong returns over the long term, while also making good progress in improving its digital offer.
Although key elements of the Target range continue to grow, its trading results highlight that Target's customer offer requires ongoing repositioning.
Officeworks achieved another strong year of sales and earnings growth while reinforcing its price leadership position. New and expanded product ranges and enhancements to the online offer continued to improve its seamless customer offer in stores and online, which resulted in continued improvement in customer satisfaction levels.
Industrials
Continued earnings growth in each of our Chemicals, Energy and Fertilisers businesses reflected the continued strong demand from key customers as well as the disciplined capital investments made in each of these businesses over time to improve capacity, productivity and the products offered to our customers.
The performance of the Industrial and Safety business was disappointing, reflecting the impact on Blackwoods' earnings from ongoing investment in customer service and the enterprise resource planning (ERP) system. While the Blackwoods customer experience has improved, successful delivery of the ERP system is required to deliver sustainable earnings growth.
Other businesses
Other businesses and corporate overheads reported earnings of $122 million, compared to a loss of $133 million in the prior year. This segment now includes the Group's 15 per cent share of Coles' NPAT. Excluding Coles, earnings from this segment increased $127 million, primarily reflecting a $61 million gain relating to the Group's investment in Barminco following its purchase by Ausdrill and the subsequent revaluation of the Ausdrill shares received, receipt of $34 million from the value sharing arrangement entered into as part of the divestment of the Curragh coal mine, higher interest revenue due to higher average cash balances and a reduction in corporate overheads. Cash flows and financing Operating cash flows of $2,718 million were 33.4 per cent below the prior year, primarily due to the demerger of Coles and disposals of Bengalla, KTAS and Quadrant Energy. Divisional cash generation from continuing operations remained strong at 97 per cent, in line with the previous year. The Group's cash realisation ratio declined to 86 per cent, driven by the timing of the Coles demerger, increased non-cash earnings from the Group's investments in associates, the one-off non-cash gain on the Group's investment in Barminco and the gain on property disposals in Bunnings. The Group's 15 per cent share of Coles' NPAT of $128 million impacted the Group's cash realisation ratio as Coles did not pay a dividend during the period. Gross capital expenditure was $459 million lower than the prior year, primarily due to lower capital expenditure in discontinued operations. Proceeds from property disposals of $529 million were $77 million below the prior year, with the increase in property disposals at Bunnings offset by lower property disposals following the demerger of Coles. The resulting net capital expenditure of $827 million was $382 million or 31.6 per cent below the prior year. Free cash flows of $2,963 million were 13.4 per cent below the prior year, primarily reflecting the reduction in operating cash flows following the portfolio activity completed during the year.
Rob Scott, Wesfarmers' MD, said that the 2019 results were delivered during a period of change for the company, stating: 'Our operating divisions have […] continued to generate solid returns while remaining focused on long-term value creation.'
He added: 'Wesfarmers will continue to build on its unique capabilities and platforms to take advantage of growth opportunities within its existing businesses, recently acquired investments and other value-accretive transactions.'
See the full results, here and the 'Quick Guide for Shareholders', here
Source : Insight DIY Team and Wesfarmers
For all the very latest news and intelligence on the largest UK home improvement and garden retailers, sign up for the Insight DIY weekly newsletter.
27 August 2019

Insight DIY is the only source of market information that I need and they always have the latest news before anyone else.

Neil Anderton - Sales Director, British Ceramic Tile