International DIY News
Wesfarmers Updates On Trading And COVID-19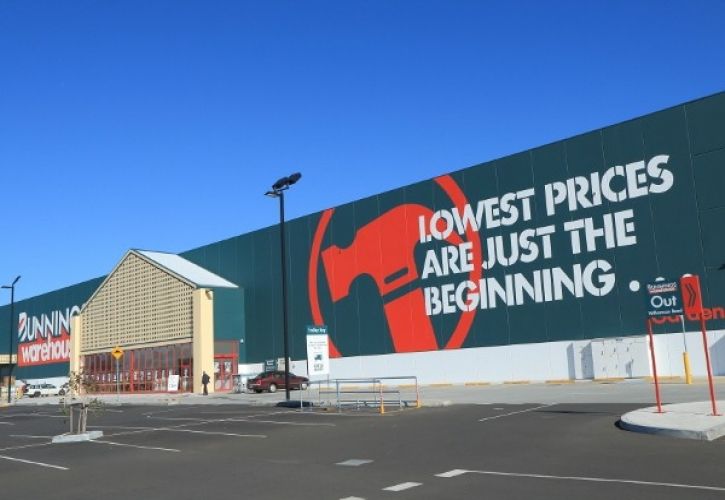 Wesfarmers today provided an update on the impact of COVID-19 on its businesses. In recent days, governments across Australia and New Zealand have announced additional measures to limit the spread of the virus.

Australian operations
At this stage, State and Federal government measures in Australia do not require the closure of retail stores. Bunnings, Kmart, Target and Officeworks stores across Australia are operating under standard or near-standard trading hours and operations continue in the Group's industrial businesses. All businesses in the Group are focusing on ensuring continued availability of products and services in a manner that minimises risks to team members and customers, including through online channels for the Group's retail businesses.

New Zealand operations
On 23 March 2020, the New Zealand Government announced measures to restrict the operation of 'nonessential' services from midnight on 25 March 2020 for a period of four weeks. During this period, these measures require the following changes to the Group's New Zealand operations:

• Kmart's 25 New Zealand stores will be closed.

• Reflecting the essential nature of its products, Bunnings' 53 locations in New Zealand will remain open to trade customers but will be closed to the general public.

The Group's Industrial and Safety businesses in New Zealand provide a number of essential products and are currently working with the New Zealand Government to confirm that operations can continue.

Wesfarmers does not have significant operations in New Zealand outside of its Bunnings, Kmart and Industrial & Safety businesses. Revenue from its New Zealand operations represent approximately 8 per cent of the Group's total annual revenue. Revenue from Kmart New Zealand represents less than 3 per cent of the Group's total annual revenue.

Wesfarmers recognises the impact these changes will have on team members, suppliers and customers that rely on our businesses for their livelihood and wellbeing. Wesfarmers and its divisions, will endeavour to support team members through this difficult time and work with the relevant authorities on strategies to reduce the risks of COVID-19 and recommence operations as soon as deemed appropriate.

Continued support for government and community efforts
Wesfarmers Managing Director Rob Scott said that the Group remains committed to supporting government and community efforts to limit the spread of the virus, with the health of team members and customers remaining the top priority.

"We remain focused on operating our businesses in a manner that protects the health and safety of our teams and customers, while also supporting government and the broader community to limit the spread of COVID-19."

Wesfarmers also confirms that the Group will pay its previously declared fully-franked interim dividend of $0.75 per share on 31 March 2020.
Purchase Restrictions
Bunnings has introduced restrictions on purchases to ensure customers do not miss out on key products.
On its website, Bunnings said:
Providing a safe environment for our customers and team will always be our number one priority
To ensure we can all maintain appropriate social distancing measures and customer safety, all Bunnings stores have implemented the extra steps below to help you safely get the things you need:
Using Tap & Pay as the preferred method of payment


Re-arranging in store items to create more space for customers and team members to keep their distance


1.5m Floor markings at all checkouts for customers to follow
Car parks will be restricted to every second bay.
For high demand items, and to reduce the number of customers in those aisles, we will be limiting the following to a maximum four items per customer:
Cleaning products
Storage products
Garden sprayers
Household batteries
We also will be limiting the following high demand items to a maximum one item per customer:
Generators
Gas bottles
Respirators / Face masks
Fuel cans
Methylated spirits
Turpentine
Our team are doing an incredible job working hard and doing their best to help customers get the products that they need. We ask customers to respect that the space that they keep and the respect that they show. We really appreciate everyone's patience during this time.
We will continue to keep everyone informed of the additional precautionary steps we are taking through in store signage and we will keep this page relevant with the most up-to-date information that may affect our stores.
If you have any questions or would like to know more about the steps we are taking to protect our customers and team, you can contact us at www.bunnings.com.au/contact-us or by calling 1800 803 037.
"As the uncertainty continues we want to make sure we can reassure customers that if you come to Bunnings you can get the products you are looking for," Mr Schneider said. "And you can get the things done at home you need to."
"We're seeing increased demand for some products and we want to be as fair as possible for customers," he said.
"We are working closely with suppliers to get stock into stores to meet customer demand and our suppliers have been a huge support in making this happen."
Source : Bunnings/Wesfarmers
For all the very latest news and intelligence on the largest UK home improvement and garden retailers, sign up for the Insight DIY newsletter.
26 March 2020

Thank you for the excellent presentation that you gave at Woodbury Park on Thursday morning. It was very interesting and thought-provoking for our Retail members. The feedback has been excellent.


Martin Elliott. Chief Executive - Home Hardware.