UK DIY News
Which Country Spends The Most Money Online?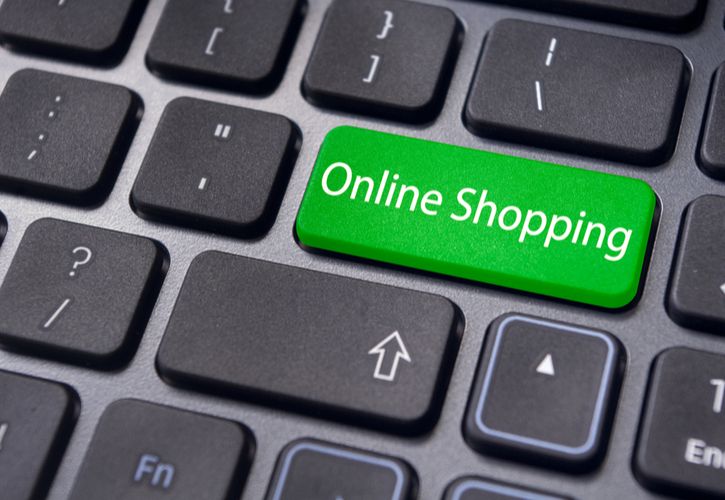 People in the UK are spending more online each year than residents from any other country in the world, research reveals. Using Statista data, the study shows that Brits spend an average of £3,041 a year online. This is ahead of ecommerce giants, the United States (£2,593) and China (£1,403). A surprise entry in the top ten ecommerce countries sees Israel (£1,029) make ninth place on the list, which is mainly dominated by Europe and Asia.
The research was undertaken by digital marketing experts Search Laboratory to highlight ecommerce opportunities for online retailers around the world.
The full ranking for the top ten spenders per capita is below:
· United Kingdom - £3,041
· United States - £2,593
· South Korea - £1,960
· France - £1,472
· China - £1,403
· Australia - £1,334
· Canada - £1,321
· Japan - £1,126
· Israel - £1,029
· Germany - £970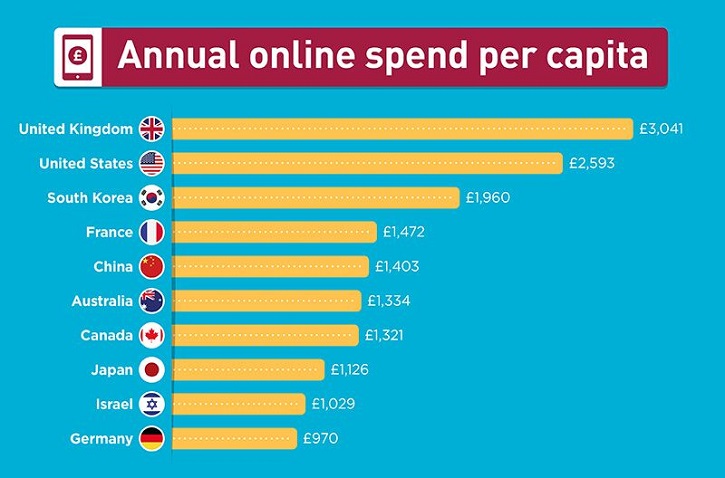 Nicola Winters, Head of International at Search Laboratory, says: "When looking to expand into international markets, it is important that a business conducts research to make sure there is a market for their product. Looking at the average capita spend should be a consideration for all brands, but particularly luxury companies or those who have a higher average purchase order."
When it comes to a country's overall spend, China takes top place. The country has over a fifth of the world's internet users, and they spend a total of £543.3 billion a year online. The United States ranks just behind China on total spend, accounting for £414.3 billion of the world's ecommerce spends.
Despite Brits spending the most online per person, a smaller population leaves the UK in third on total ecommerce spend. With revenue of £69.4 billion, it's some way behind China and the US.
All of the top spenders per capita make the top ten list for total spend apart from Israel, which is replaced by India which places eighth, with revenue of £24.4 billion.
The full ranking for the highest ecommerce total revenue can be found below:
· China - £543.3 billion
· United States - £414.3 billion
· United Kingdom - £69.4 billion
· Japan - £65.1 billion
· Germany - £56.3 billion
· South Korea – £51.9 billion
· France - £37.7 billion
· India - £24.4 billion
· Canada – £23.7 billion
· Australia - £16.0 billion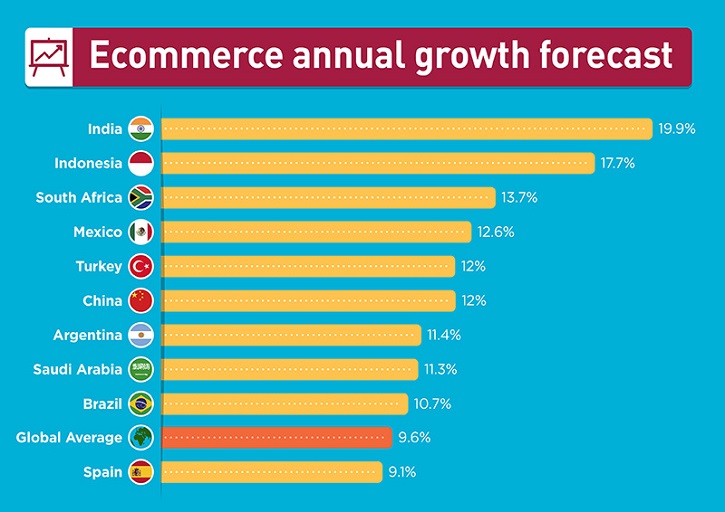 These are the current top spenders around the world, but as the internet becomes more accessible worldwide, this list is expected to change. Search Laboratory can also reveal the fastest rising ecommerce markets.
Despite already being in the top ten for total revenue, India tops the ranking for expected growth – with a predicted market rise of 19.9% by 2022. Other notable inclusions are Indonesia (17.7%) and South Africa (13.7%). Spain is making a bid to chase its European rivals, showing an expected growth of 9.1%.
When comparing the industries dominating ecommerce, there are some clear winners: fashion is the biggest industry in five of our ten biggest spending countries, with other notable inclusions being toys, hobbies and DIY, food and personal care, and electronics and media.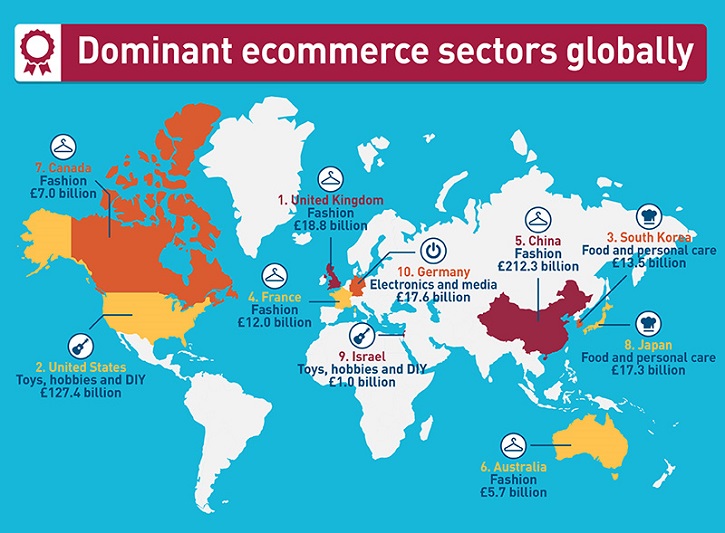 Rebecca Saunders, Managing Director of Saunders Retail, commented on the importance of businesses considering target audience in ecommerce:
"It's critical that a company seeking to grow their ecommerce business is aware of where their target customers tend to be online. Understanding this is the first step to focusing time and marketing spend across the most relevant channels, in order to improve return on investment."
Source : Search Laboratory
For all the very latest news and intelligence on the UK's largest home improvement and garden retailers, sign up for the Insight DIY weekly newsletter.
24 April 2019

Insight DIY is the only source of market information that I need and they always have the latest news before anyone else.

Neil Anderton - Sales Director, British Ceramic Tile