UK DIY News
Wickes trials new POS system in Bristol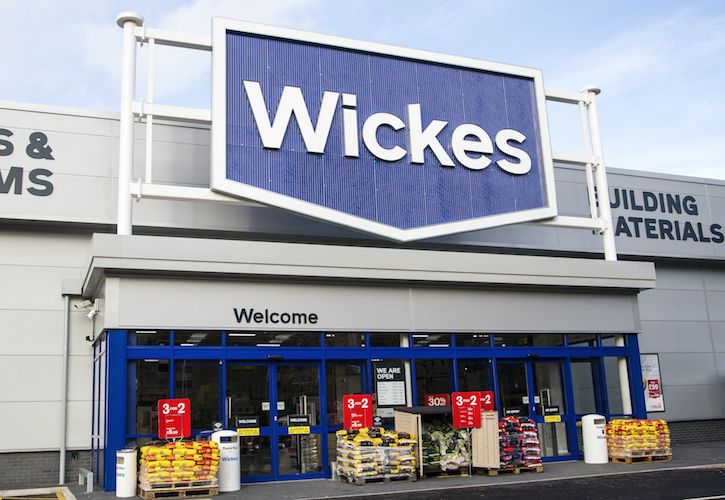 OneView Commerce, one of the retail industry's leading provider of digital point of sale announced today that Travis Perkins is piloting its POS transformation at Wickes, the Group's home improvement retailer.
The 'go live' of the OneView digital POS pilot took place at the Bristol store during Easter weekend, initiating the retailer's busiest season.
Aligning the pilot and planned rollout with Wickes' peak season allowed the organization to test out OneView's capability to handle Wickes' fast-moving, promotional strategy. The pilot demonstrated rapid promotion setup that drives increased basket potential and improved customer satisfaction.
OneView is hosting the cloud-based Digital Store Platform for Travis Perkins, as well as providing application management and IT infrastructure support.
Commenting about the announcement, which was made at RBTE, the Retail Business Technology Expo taking place May 8-9 in London, Travis Perkins CIO Neil Pearce said, "The successful pilot of OneView Digital Store at Wickes is a significant milestone as we embark on our commitment to digital transformation across the Travis Perkins brands. OneView's digital point of sale enables a high level of agility in delivering on operational strategy, and the hosted infrastructure aligns with the Travis Perkins cloud-based business strategy that supports the ability to take advantage of innovative, advanced applications to continuously improve store operations and supply-chain effectiveness."
Wickes store management reported that, with OneView Digital Store Platform, associates are delivering better customer service using a touch-screen interface that simplifies product lookup, eliminating the need to memorize keyboard shortcuts. In addition, by improving legacy business processes, returns and purchases can now be processed in the same transaction, reducing customer wait times. All promotions are now set up in minutes rather than hours and enable expanded discount functionality.
OneView CEO Stuart Mitchell explained, "Retailers like Travis Perkins are leading the race toward digital transformation by ensuring that its business partners and store associates have access to real-time customer and inventory information, supporting a unified commerce experience. OneView's digital point of sale supports this transformation at a pace previously unattainable with enterprise software."
About OneView Commerce
OneView Commerce is a pioneer in digital store transformation, helping global retailers implement successful unified commerce strategies that center on the critical engagement in store. The company's cloud-based Digital Store Platform combines digital point of sale, real-time inventory management, and enterprise promotions to deliver a comprehensive store solution that drives increased footfalls, expands basket size and maximizes process optimization to improve margins. OneView was purpose-built for the cloud and to empower today's digitally driven customer interactions by enabling the exchange of powerful store information across the enterprise to positively impact sales, business operations and customer experience. Travis Perkins plc, Wickes, Molton Brown, and Discount Tire Corporation are among the global retailers revolutionizing their stores with OneView Commerce. For more information, visit www.oneviewcommerce.com. Twitter: @oneviewcommerce.
Source: Insight Team/OneView Commerce
For more news and information on the how the digital revolution is impacting retail, sign up for our weekly Insight DIY newsletter here.
09 May 2017

Insight DIY is the only source of market information that I need and they always have the latest news before anyone else.

Neil Anderton - Sales Director, British Ceramic Tile