International DIY News
Woolworths's $3b Masters nightmare: the hardware company that's now too big to fail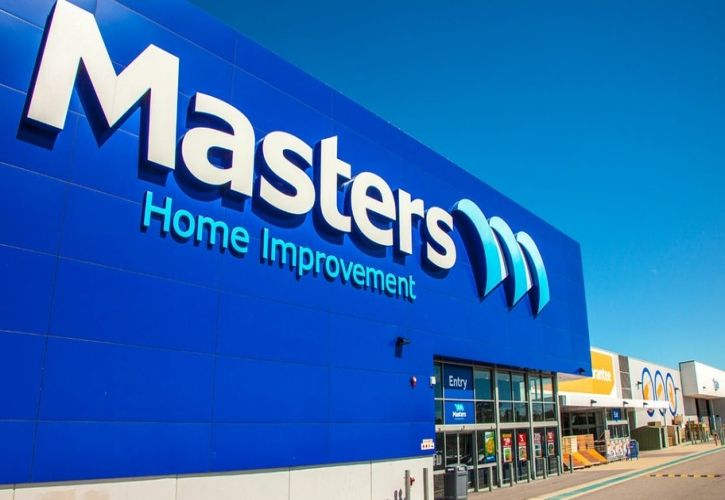 It's the hammers-and-boltcutters version of too big to fail. The more capital that is sunk into the loss-making Masters hardware chain the harder it has become for the current crop of Woolworths executives and board members to call a halt and accept that this perhaps wasn't the smartest idea.
More than $3 billion has already been ploughed into Masters by Woolworths and its US home improvement partner, Lowe's, over five years. For Woolworths chief executive Grant O'Brien and the board led by chairman Ralph Waters to put the shutters up now would be highly embarrassing, trigger a flood of resignations and potentially a break-up of Woolworths as we know it, with a private equity tilt at the underperforming separate supermarkets and liquor business a distinct possibility.
Woolworths shareholders are underwriting the hardware foray, and not taxpayers who were tasked with the cost of bailing out big banks around the world at the depths of the financial crisis when the catchcry of "too big to fail" was trumpeted far and wide. The consequences of letting them go under was too awful to contemplate and the potential damage to the wider economy deemed too catastrophic as billions were pumped in to shore up bank balance sheets, mainly in the northern hemisphere.
Most analysts think Masters won't turn a profit until at least 2019, and history may well show that it has been one of the biggest strategic blunders in retail in Australia for Woolworths to enter the $45 billion hardware market and take on Wesfarmers-owned Bunnings, because it was simply starting from way too far back.
On May 6, Woolworths will attempt to quell the growing unease about hardware, its ailing supermarkets business, and the general custodianship of the company with a "strategy day". The release of its third-quarter sales on the same day are in many ways quite secondary in this seminal moment for Woolworths.
The human factor around the boardroom table as directors and high-ranking executives wrestle with trying to find an answer has an influence. Pride, reputation and credibility play a role along with hard-core financial number-crunching. The toy retailing sector in the mid-1990s in Australia may provide some lessons, although it was on a smaller scale.
Coles Myer, when it was a separately listed company with the supermarkets business at its core and long before being swallowed by Wesfarmers, made a strategic decision to set up a "category killer" toy retailing chain called World 4 Kids in 1993. It was designed to head off the looming entry into the Australian market of US giant Toys "R" Us.
Coles Myer set up 22 of the giant World 4 Kids stores but by 1996 realised it was a dud, and it was bleeding money. They shut it down after blowing more than $100 million, stemming the rising losses. World 4 Kids was designed to put its foot on the throat of a competitor before it could seriously generate some critical mass, and of course the Masters catch-up plans to Bunnings are the reverse of the situation that existed in toy retailing in the mid-1990s. Playing catch-up is even harder when Bunnings had such a jump with prime real estate locations.
Deutsche Bank retail analyst Michael Simotas expects the home improvement business at Woolworths to deliver sales for the third quarter of 2014-15 of $446 million, up 19.2 per cent compared with a year earlier and that overall, sales will be "soft" with the food and liquor business likely to show growth of 3.2 per cent to $10.7 billion.
These are uncomfortable times for the Woolworths board, which includes some high-profile directors including former Reserve Bank of Australia board member Jillian Broadbent and Michael Ullmer, a former deputy chief executive of the National Australian Bank and a former chief financial officer of the Commonwealth Bank.
Source : Simon Evans - Sydney Morning Herald
www.smh.com.au/business/woolworthss-3b-masters-nightmare-the-hardware-company-thats-now-too-big-to-fail-20150504-1myqw1.html
05 May 2015

Thank you for the excellent presentation that you gave at Woodbury Park on Thursday morning. It was very interesting and thought-provoking for our Retail members. The feedback has been excellent.


Martin Elliott. Chief Executive - Home Hardware.