UK DIY News
Wyevale Garden Centres Sells All Remaining Centres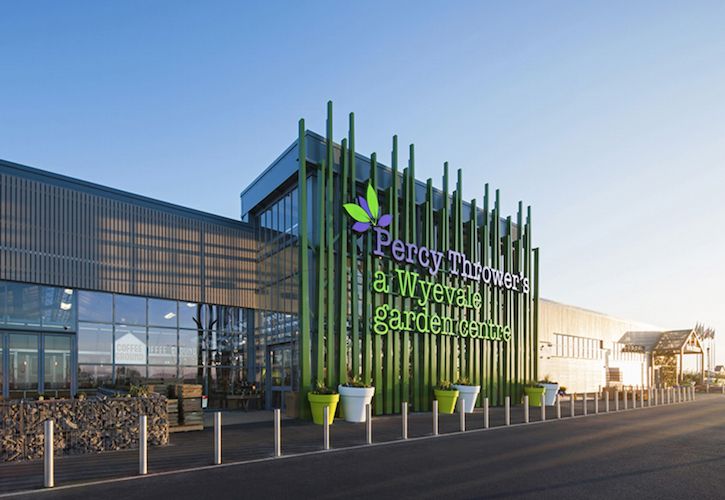 Wyevale Garden Centres today announces that it has sold its remaining trading business to British Garden Centres. This includes the sale of 20 centres today plus a further two centres expected to be sold shortly.
The acquisition of these centres largely completes the WGC sale process that began in May 2018. Since the sale process began in May 2018, WGC have sold 145 garden centres in 57 separate transactions, with over 90% continuing to trade as garden centres and over 95% of garden centres colleagues continuing to work in a sector that they love.

WGC has transformed beyond recognition in the last three years, with significant improvements across the business. The team has delivered better prices and ranges, much improved stock availability and high operational standards, all underpinned by great customer service from engaged and experienced colleagues. This proved the perfect backdrop to the sale process and has ensured that each centre has a new owner who is committed to building their own business off this strong foundation.
The WGC team have built strong relationships across the industry and sought to match each centre to the right buyer, resulting in key operators purchasing centres across multiple transactions. A total of 37 centres have been sold to Dobbies across three separate transactions, 37 centres will be sold to British Garden Centres in six separate transactions, 16 centres were sold to Blue Diamond in three separate transactions, and five centres have been sold to Hillier.
The business enjoyed an exceptional spring season, with record-breaking sales, and has continued to trade favourably in recent months, against the backdrop of the final stages of the sale process. This year's success is attributable to the extraordinary efforts of WGC colleagues, who together made WGC a better business.
The sale to British Garden Centres will now trigger an orderly closure process over the coming months, including finalising all payments and obligations due to WGC's key stakeholders, all of which will continue to be met in full.
Justin King, Executive Chairman of Wyevale Garden Centres, said: "In May 2018 we said it was the right time to launch a sales process for WGC following a large number of improvements made to the business under the new leadership team, resulting in our centres looking and performing better than ever.
"Our focus was on seeking new long-term owners for the centres and running the process in a way which protected and supported all our stakeholders, including WGC colleagues, while maximising returns for our shareholder. I am delighted that sixteen months on we have succeeded in that goal with the vast majority of centres and colleagues remaining within the sector and customers now benefitting from a wider choice of garden centre operators.
"I would particularly like to thank Anthony Jones, our COO and his team for managing a complex disposal process with skill and dedication whilst maintaining a forensic focus on operations and trading, which has enabled a strong performance during key periods".
Anthony Jones, COO of Wyevale Garden Centres said: "As we move to the conclusion of this complex sale process, I want to pay tribute to everyone at WGC for their tremendous support and hard work. Their expertise combined with a tireless dedication and commitment to delivering for both customers and their fellow colleagues during this period of great uncertainty has been phenomenal. I am extremely proud that the outcome of the sale means over 90% of the centres sold will remain within the sector, and over 95% of garden centre colleagues will transfer to garden centre operators. This result could not have been achieved without the tenacity of our teams, all of whom have repeatedly gone 'over and above' to achieve positive outcomes. The wide array of changes made to the business over the last three years have paid off - our centres have looked better than ever during the sale process and our customer satisfaction measures reached record highs. These improvements led to overwhelming interest from established garden centre operators and the ultimate success of the sale process. I would like to thank all of our colleagues, suppliers, partners and customers for their unwavering support and I wish them all the best for the future."
The deal is WGC's fifth transaction with BGC following the sale of one centre in December 2018, five centres in February, eight centres in June 2019, and one centre in August 2019. All sites will continue to operate as garden centres and the sales are expected to complete between late-September and early-October. BGC will use this strong portfolio of centres as a springboard to enter the south of England market.
In addition, WGC and BGC have worked closely with the owners of both Enfield and Windsor garden centres, to agree a new two-year licence arrangement, with the centres targeted to be operating under BGC from late September.
Anthony Jones, COO of Wyevale Garden Centres said: "I am delighted to announce the sale of all remaining Wyevale Garden centres to British Garden Centres. I am also pleased we have facilitated discussions between British Garden Centres and the respective owners of Enfield and Windsor garden centres and expect to confirm a new licence to be granted to British Garden Centres shortly.
"We have built a strong relationship with Charles, Phillippa and their team over the course of five transactions, and I am excited to see what the future holds for these ambitious, experienced operators who can now showcase their successful garden centre operation on a national scale.
"I would also like to take the opportunity to thank all of our colleagues across these sites for their hard work and passion which has been instrumental in facilitating this positive outcome and I wish them all the best for the future."
Charles Stubbs, MD, of British Garden Centres, said: "This is a very exciting new chapter for British Garden Centres – this additional portfolio takes us to 49 centres and launches us in the south of England, making us a truly national operator. I have witnessed huge improvements at Wyevale Garden Centres over the last 18 months and I am therefore delighted to have acquired so many fantastic centres that in my opinion have never looked better. We look forward to welcoming our new colleagues and working with them as we transition these centres over to British Garden Centres and introduce our wonderful new ranges to further enhance the offer for customers. I would like to thank Anthony and his team for their professionalism and support in working with us to put together this exciting portfolio of garden centres at the end of their sale process."
Source : Insight DIY Team and Wyevale Garden Centres
For all the very latest news and intelligence on the UK's largest home improvement and garden retailers, sign up for the Insight DIY weekly newsletter.
10 September 2019

Insight DIY is the only source of market information that I need and they always have the latest news before anyone else.

Neil Anderton - Sales Director, British Ceramic Tile