UK DIY News
Wyevale GC survey reveals the UK's festive habits and consumer trends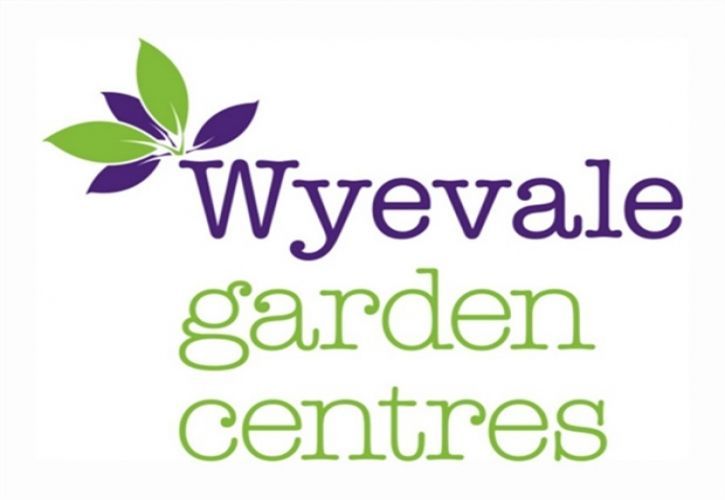 Wyevale Garden Centres (WGC) and YouGov have surveyed the Great British public to delve into consumer behaviour at Christmas. Findings from the survey present a nation of Brits who would rather buy a new string of lights than untangle them, and Dads who hide in their gardens on Christmas day to avoid doing the washing up whilst Mums take charge of Christmas from the word go.
OUTDOOR LIGHTING? IT'S COMPLICATED…
It seems the British have a very complicated relationship with outdoor lighting at Christmas. Just under a quarter of all Brits would rather buy a new set of Christmas lights than untangle their current set. Some of us, however, don't even attempt this, with an astounding one in ten of us leaving up our outdoor Christmas lights all year round.
Despite this, 57% of Brits that take down their Christmas lights are traditionalists, taking down decorations on the Twelfth night. Our choice of lighting also reflects this trend towards traditionalism, with icicle and fairy lights remaining the most popular lighting choice for Britons with outdoor Christmas light displays. Santa and animal-shaped lighting is the next most popular choice, with residents in the North and the Midlands most likely to include them in their displays. Whatever the content of the display, outdoor lighting is definitely on the rise, with one in ten people planning to add to their display this year.
Louise Lee, Seasonal Buyer at Wyevale Garden Centres says, 'We are all familiar with the neighbourhood one-upmanship that takes place during the festive season around outdoor lighting displays, and this year is set to be no different! At WGC we've seen sales of outdoor lighting rise and expect this year to be no different, with +5% YOY growth driven by icicle shaped and 'chaser' setting lights. This year alone, we expect to sell 1,801,375 metres of string lighting during the Christmas period across all 150 centres; if we joined them all together they'd be longer than the full length of Britain! Animals are a very popular feature in our outdoor lighting displays, with reindeer and polar bears always at the top of the list. Wicker & spun acrylic animal varieties drive the largest proportion of sales nationwide.'
Lee adds, 'Despite this, it is clear there's still a big challenge when it comes to lighting at Christmas. Imagine the scene – it's December, you've got the tree in place and have managed to retrieve your Christmas decs from the loft without smashing them, only to find a string of tangled, knotted, half-functioning lights at the bottom of your box. Faced with this nightmare scenario, an impressive quarter of Brits would rather buy another set of lights than force themselves to untangle their current set.
BRITS BRAVING THE OUTDOORS
More and more Brits are looking to their gardens as an extra room in the household, with more than one in ten of the people surveyed saying they would use their garden to cook food on Christmas day. The garden is not only a space for cooking at Christmas it seems; a fifth of people surveyed said they had used foliage from their gardens to decorate their homes.
Louise Lee, Seasonal Buyer at Wyevale Garden Centres says, 'At Wyevale Garden Centres we've noticed a general trend towards Brits seeing their gardens as an extra room in the house. We see more and more people getting creative with DIY decoration at Christmas, and at Wyevale Garden Centres we sell small clusters of ornamental berries and floral sprays to help people who want to incorporate their own fresh foliage to literally deck the halls!'
MUM IS APPOINTED FESTIVE PROJECT MANAGER, DADS SUBMIT
Family dynamics at Christmas are always complicated, however British mumshave come out on top as the Christmas project manager, with 69% of them self-identifying as the family member who kicks-off Christmas in their household. British Dads too admit to their partners taking charge, with only 17% of Dads claiming the leadership role for themselves.
Not only are Mums in charge of Christmas, but they're also steering Christmas day itself, with Dads being twice as likely as Mums to 'escape' to the garden on Christmas Day.
Louise Lee, Seasonal Buyer at Wyevale Garden Centres says, 'Unsurprisingly, Mums are the self-appointed Christmas project-managers and Dads understand their, nevertheless important, supporting role! We think that Dads hiding in the garden might be surprised to see the washing up bowl and dirty plates making an appearance outside too this Christmas!'
Source : Wyevale Garden Centres
www.wyevalegardencentres.co.uk

If your business is interested in pricing intelligence or you're currently trying to track retail prices manually, there really is a much easier way. Just contact us here.
To advertise on the Insight DIY website and download our media pack, click here.
Interested in pricing intelligence? Manually tracking retail prices? There really is a much easier way. Just contact us here.
Sign-up for our weekly newsletter here.
22 December 2016

Insight provides a host of information I need on many of our company's largest customers. I use this information regularly with my team, both at a local level as well as with our other international operations. It's extremely useful when sharing market intelligence information with our corporate office.

Paul Boyce - European CEO, QEP Ltd.