UK DIY News
Wyevale Nurseries takes part in Confor Nursery Open Day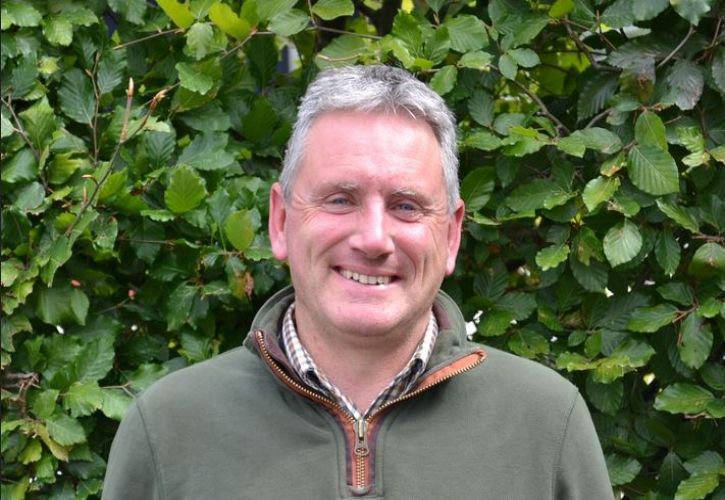 ONE OF the UK's leading commercial nurseries is this month (September, 2015) inviting forestry customers to visit its transplants division as part of Confor National Nursery Open Day.

Wyevale Nurseries Transplants Division in Ledbury is opening its doors on Tuesday, September 8 from 9am until 3pm. Customers who attend will be taken on tours around the nursery and light refreshments will also be served.
Ray Jenkins, Director at Wyevale Nurseries Transplants Division, said: "We are part of the Confor Nursery Producers' Group and as a member we are very pleased to be involved in the first Confor Nursery Producers' Group – National Nursery Open Day.
"Seven other nurseries, who are also members, will be hosting an open day too. It's a chance for customers to visit a working nursery and view planting stock. It is also a chance for people to form new contacts. Attendees will also be able to find out about our group's transparency and how it can benefit them.
"If you would like to attend a tour of our transplants division we would be grateful if you could contact us on 01531 650 482 to confirm numbers attending and your estimated time of arrival."
Confor is a members' organisation, which promotes forestry and wood, and is funded by and accountable to people and businesses who own forests and who work in forestry or with wood and forest products.
The aim is to support sustainable forestry and low-carbon businesses through promotion of markets for forest products and helping improve members' competitiveness.
Confor's remit covers all parts of the wood supply chain, from nurseries through to forest owners, agents, contractors, harvesters, sawmills and other users of wood.
The Confor Nursery Producers' Group was set up in 2003 to facilitate a more co-ordinated, targeted and responsive approach to lobbying, provide members with an enhanced focus on common issues, provide a channel for the exchange of information, capitalise on opportunities for research and market development and promote the use and benefits of British nursery stock.
Membership of the group is open to fully paid-up, private sector members of Confor who have at least 40 hectares under forest nursery stock production in the UK, or who can demonstrate that at least 60% of their turnover is generated from sales of self-produced UK stock.
Wyevale Nurseries is one of the largest family-run wholesale nurseries in the UK. It was established in 1930 by Harry Williamson, a horticulturist and entrepreneur. It became the company it is today under the leadership of his son, Peter, who sadly passed away in 2011.

The Williamsons' saw the opportunity to sell their product to an undeveloped retail market, creating one of the first garden centres, followed by a chain. In 1987, the retail side needed to expand and the 19 garden centres were sold as a PLC.

The family then turned its focus to Wyevale Nurseries Ltd. It continues to be a family-run business with ownership and joint chairmanship currently being held by the third generation, Heather and Simeon Williamson, with plans for the fourth generation to takeover in the future.

Wyevale Nurseries has a significant product range and is regularly introducing new plants. It offers a large variety of trees, shrubs, hedging, herbaceous and specimen plants to garden centres, landscape contractors, local authorities, foresters and landowners.

For further details about Wyevale Nurseries, which is based in Hereford, please call 01432 845 200, visit www.wyevalenurseries.co.uk, follow the company on Twitter at www.twitter.com/WyevaleNurs or log on to https://www.facebook.com/WyevaleNurs.
Source : Wyevale Nurseries Press Release
03 September 2015

Thank you for the excellent presentation that you gave at Woodbury Park on Thursday morning. It was very interesting and thought-provoking for our Retail members. The feedback has been excellent.


Martin Elliott. Chief Executive - Home Hardware.